Greetings fellow micechatters,
Two days back from a six day trip to Orlando including an unprecedented two (TWO!) days at Universal Orlando and an equal number of nights at Halloween Horror Nights, a first for me.
We, me and the girl, were last in Orlando in late May, hoping to make soft openings of the Wizarding World of Harry Potter. We missed it by about two weeks. So fueled by latent frustration at my previous failure and a long simmering desire to see Universal's Halloween Horror Nights (and the draw of late October, off-season crowds), I booked a shorter trip to Orlando from October 17th to 22nd.
This would be my first trip to the area not monopolized by Disney, with only one day devoted to the Magic Kingdom and a half-day jaunt to Typhoon Lagoon, something else I'd always wanted to do. Every time I go back to central Florida I spend less time at Disney. The last trip I spent two full days at the parks, the trip before that five full days. Consider me the object consumer Disney is losing to other attractions through neglect and marketing over new attractions.
I bought the internet only Universal 2 day park to park access with Halloween Horror Nights access passes, so the first day was intended to be, in this order, start off at Islands of Adventure to see Harry Potter and the usual favorites, skip over to the Studios for the favorites there, then hop back over to Islands to see Harry Potter at night (this would be the only night we were there that it would be open after dark), then back over to the Studios for HHN (hereby mercifully acronymized).
Pics (of varying, though mostly low, quality):
The entrance into Citywalk, I always get excited right about here.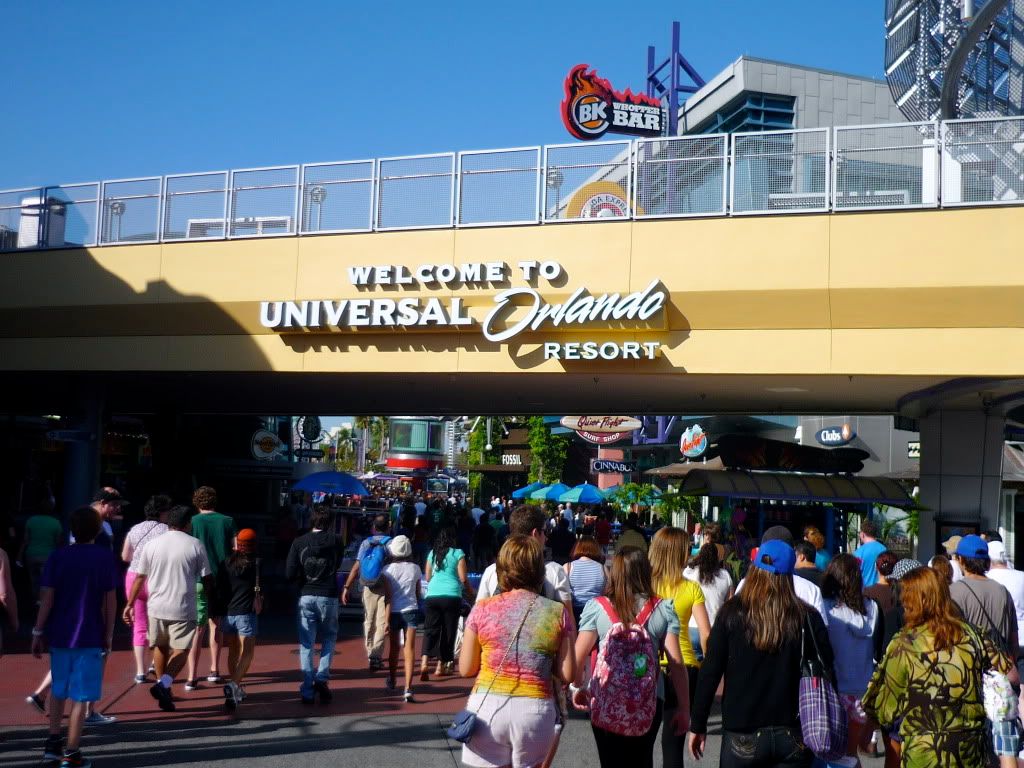 Citywalk.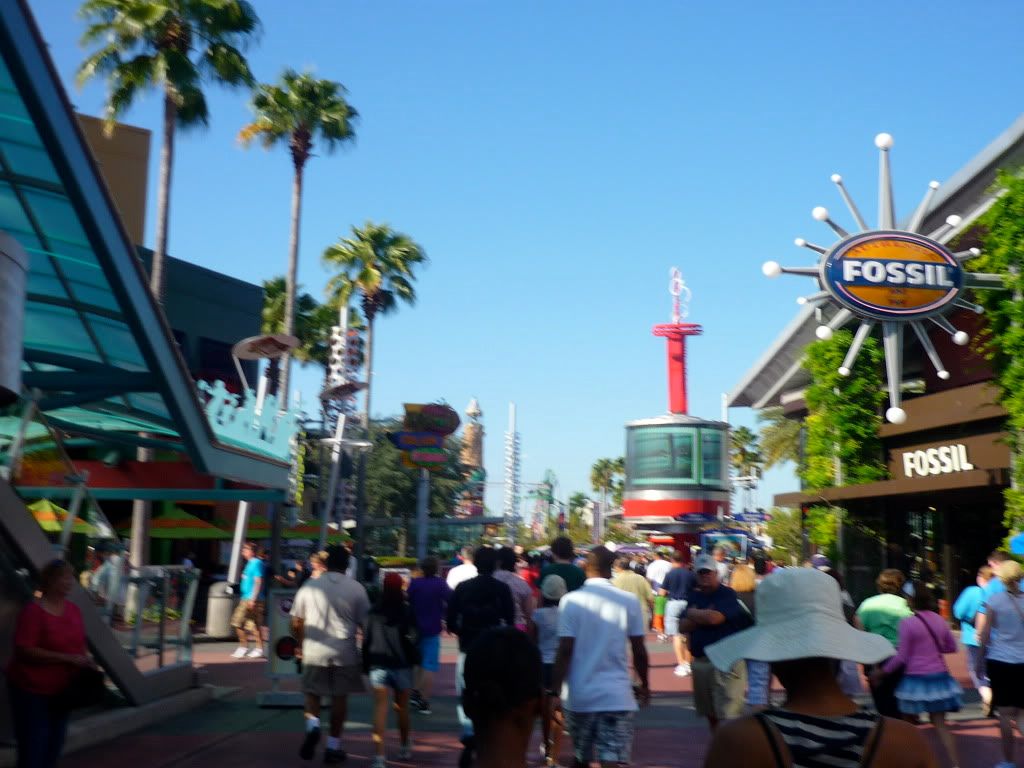 Islands of Adventure lighthouse.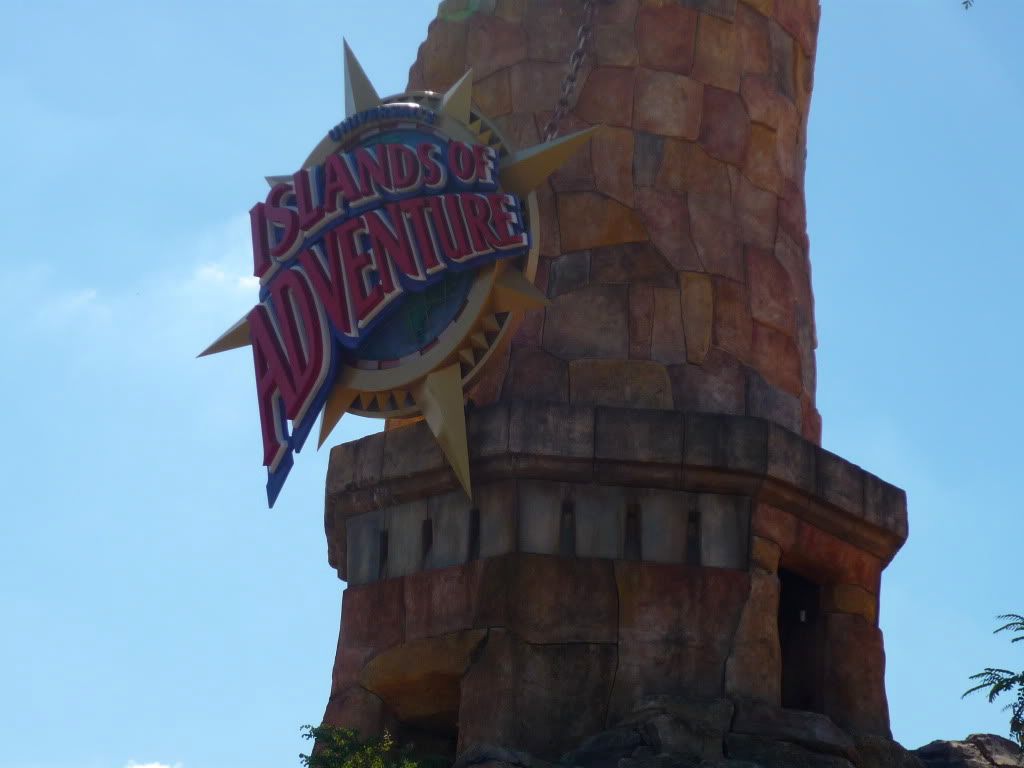 I love the theming in Port of Entry, it really is on par with DisneySea level.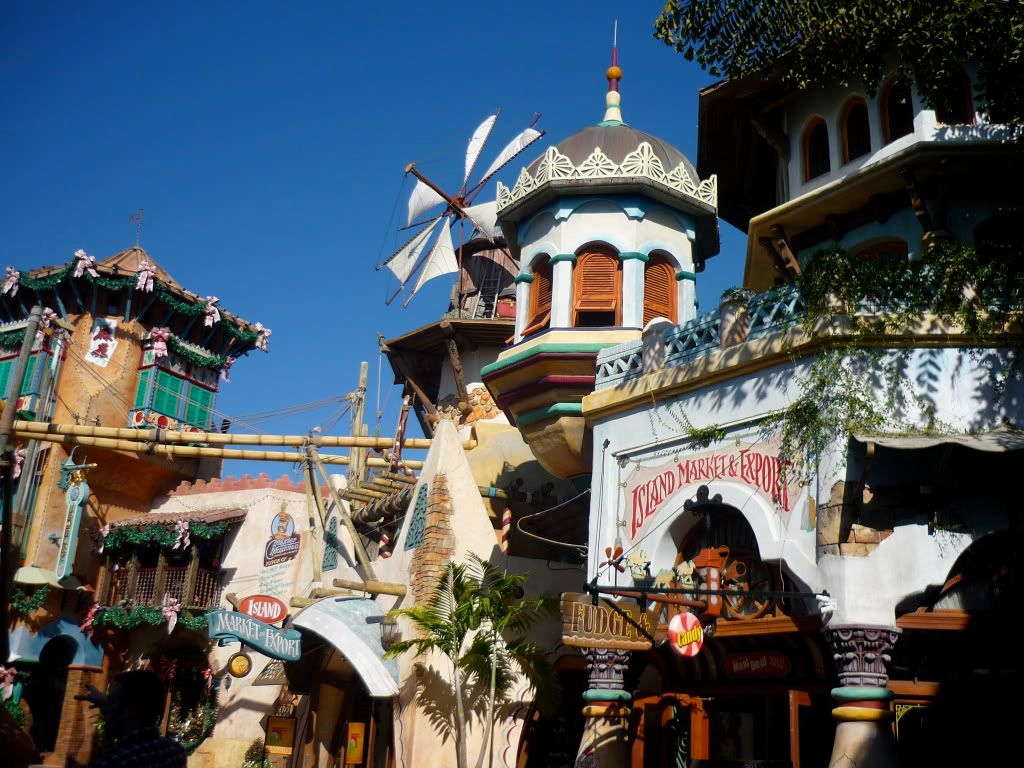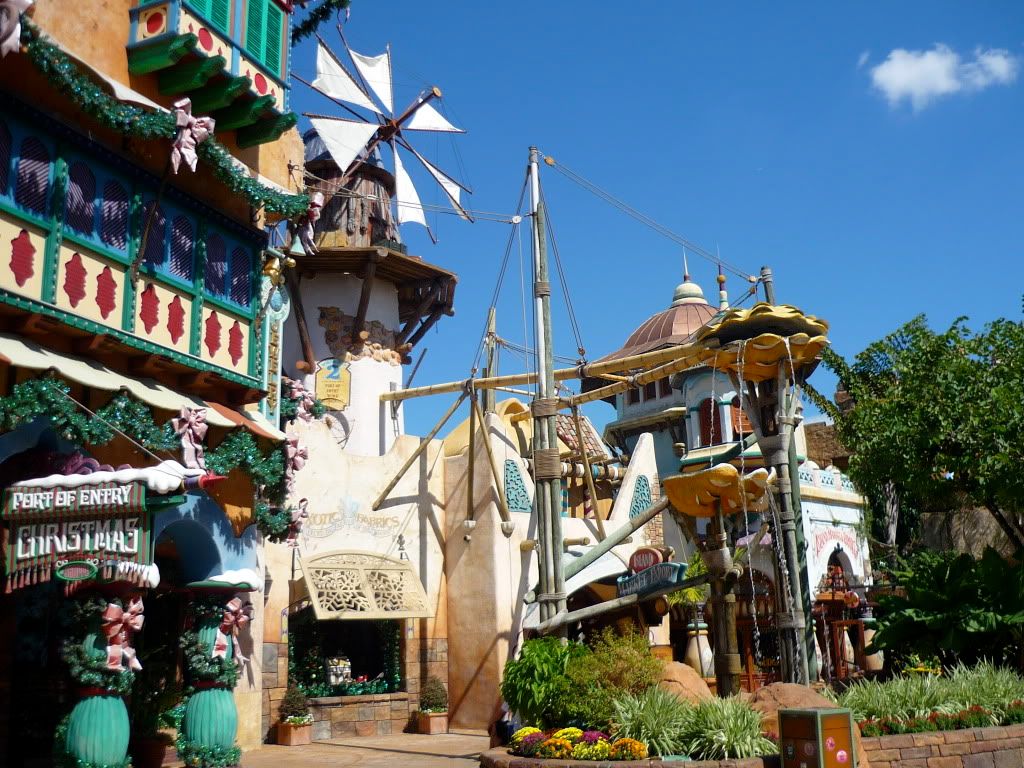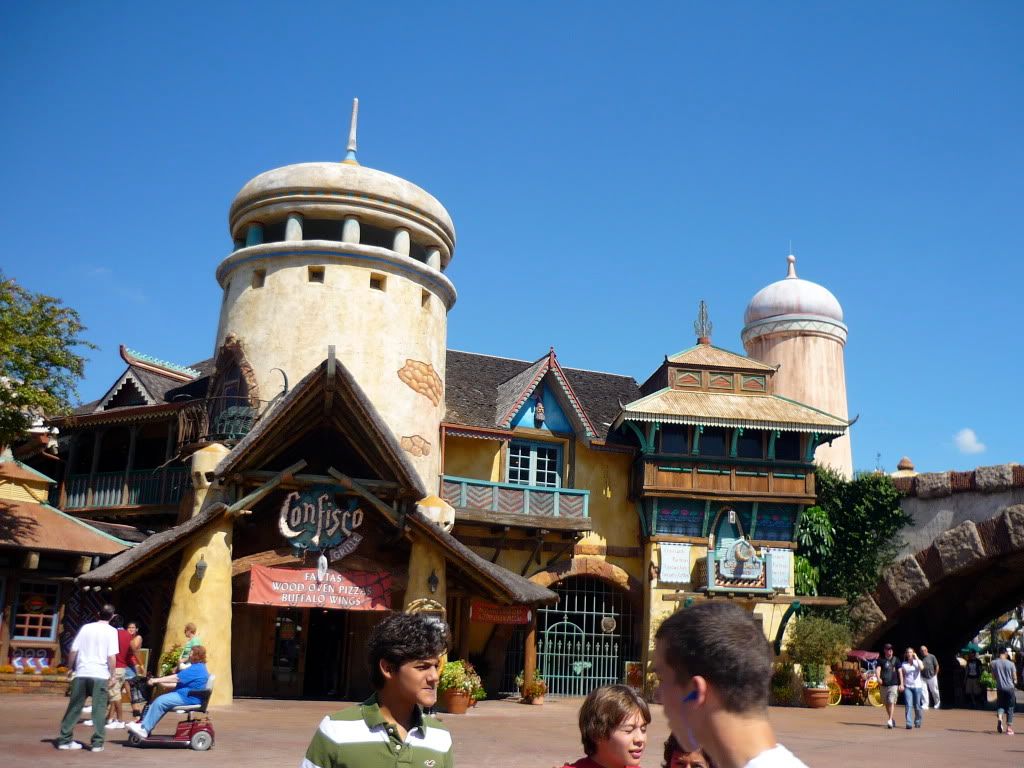 That castly thingy on the horizon? That's where we're going!
But first, a walk through Seuss Landing.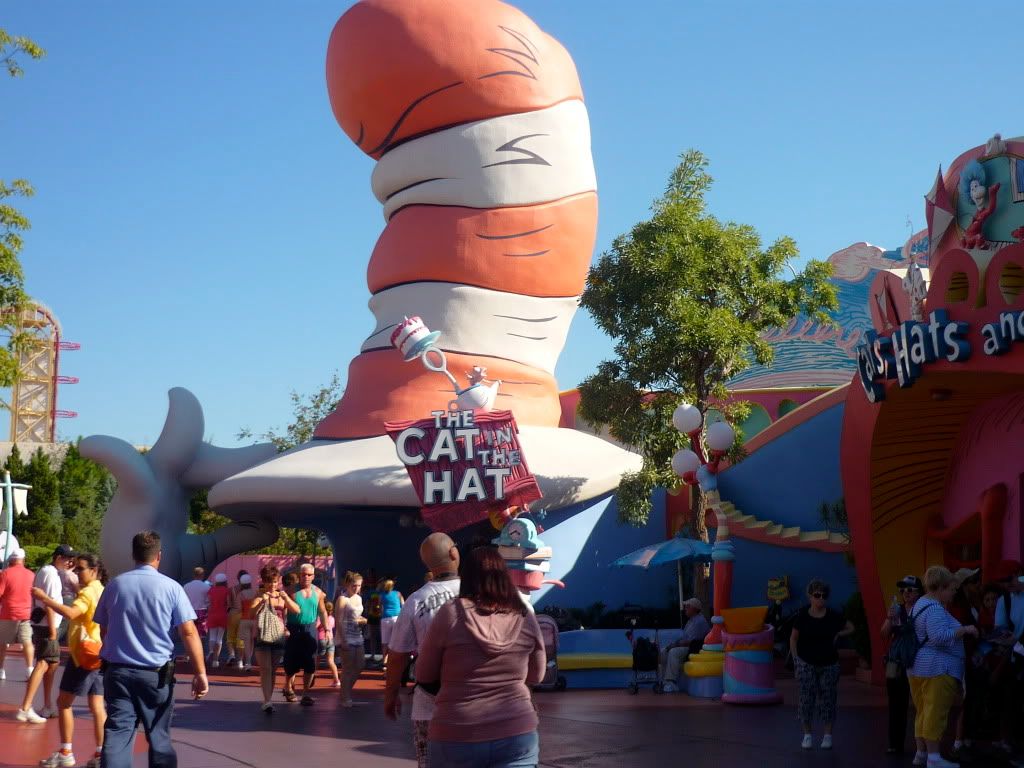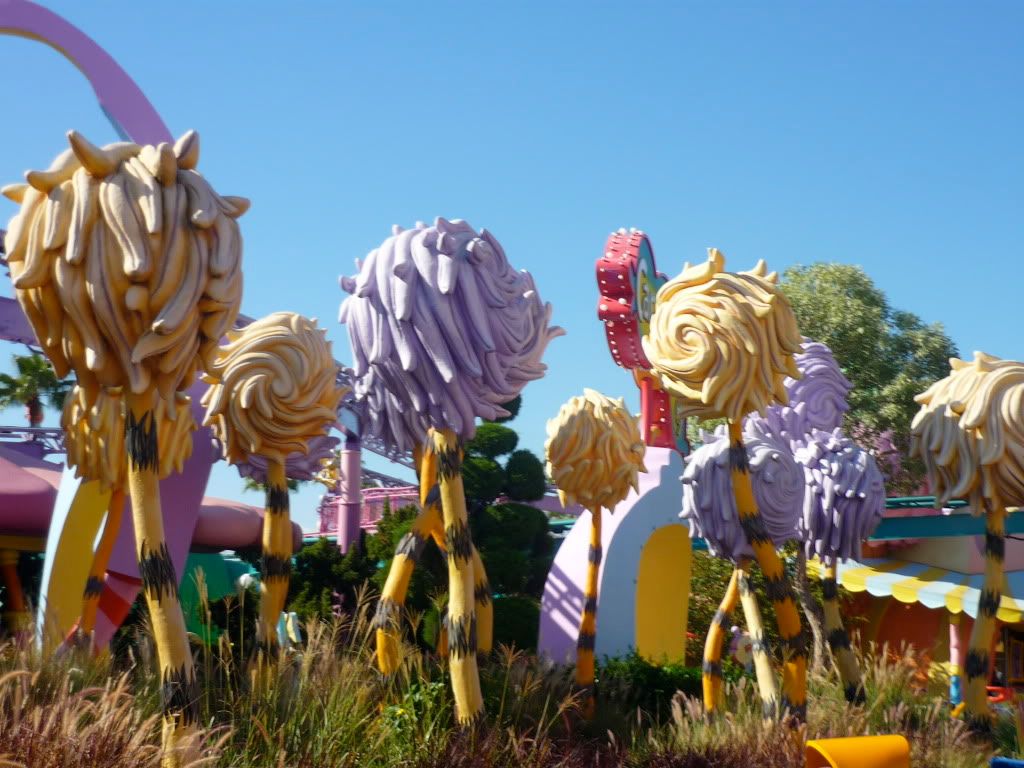 And Lost Continent.
This is the area poised to be overtaken by a Harry Potter expansion, if the rumors hold true. It is an amazingly well themed area, but there's also little to do other than midway games and a sparsely attended Sinbad themed stunt show.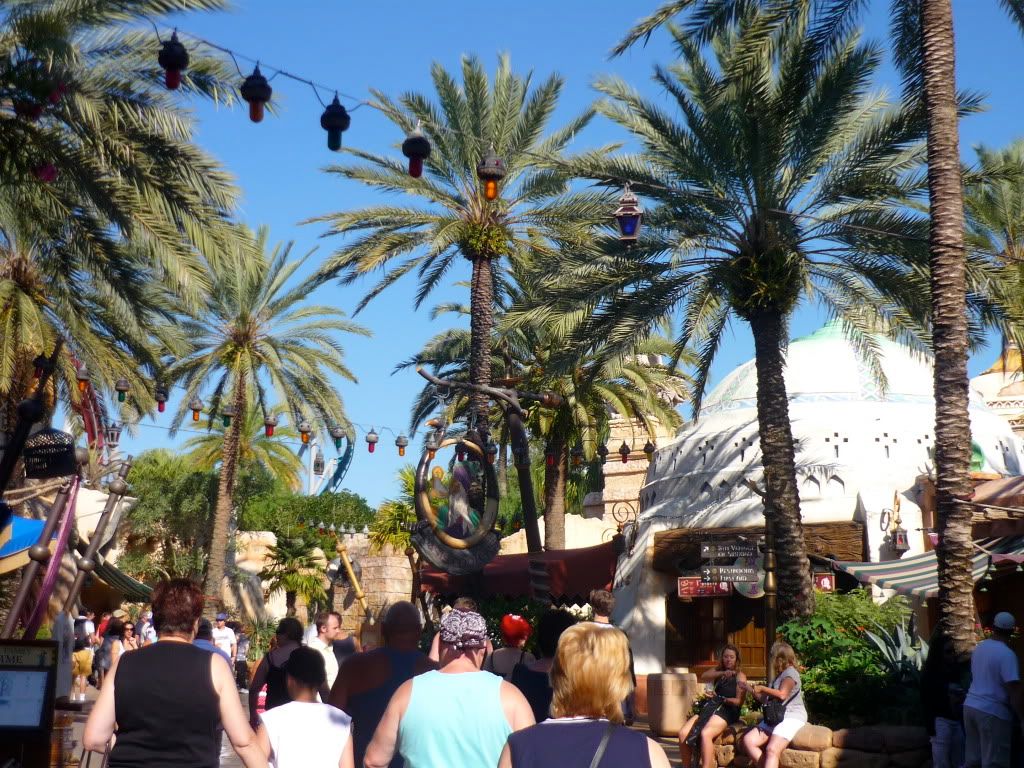 Here we are!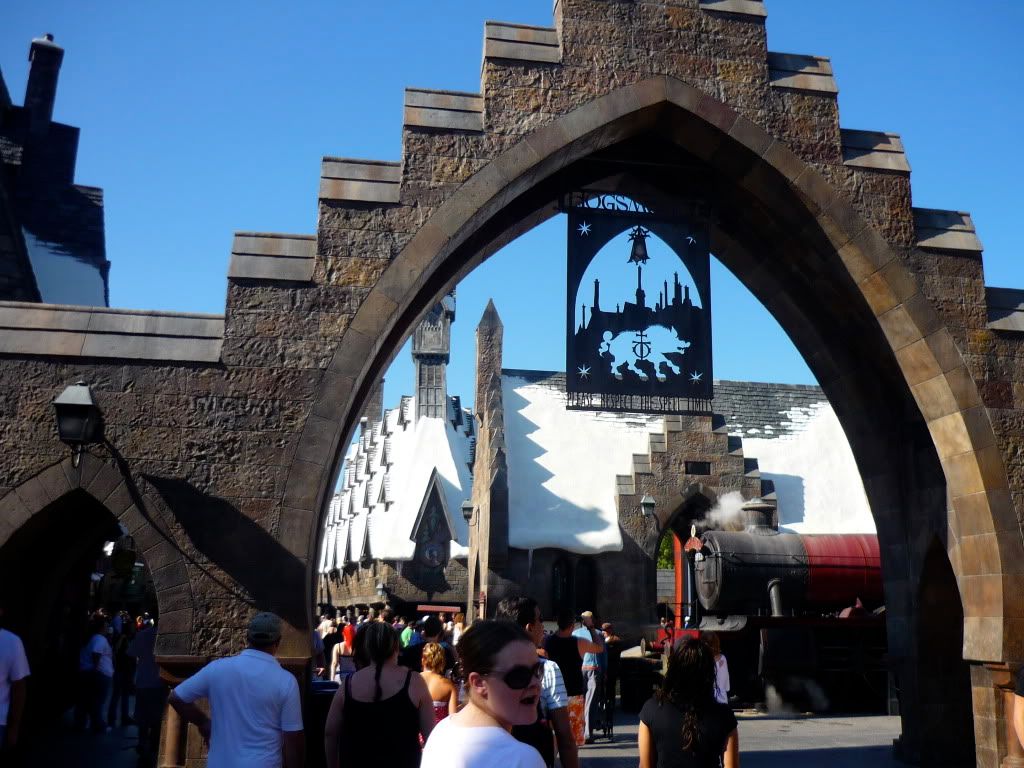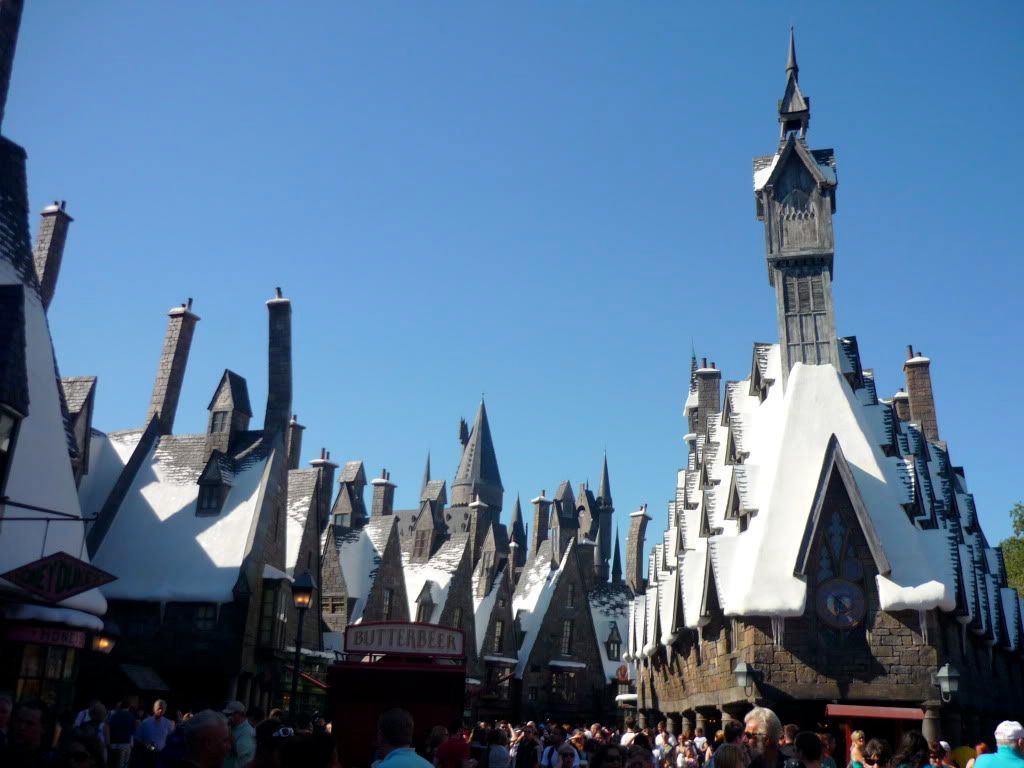 Sweet, sweet butterbeer. More on that later.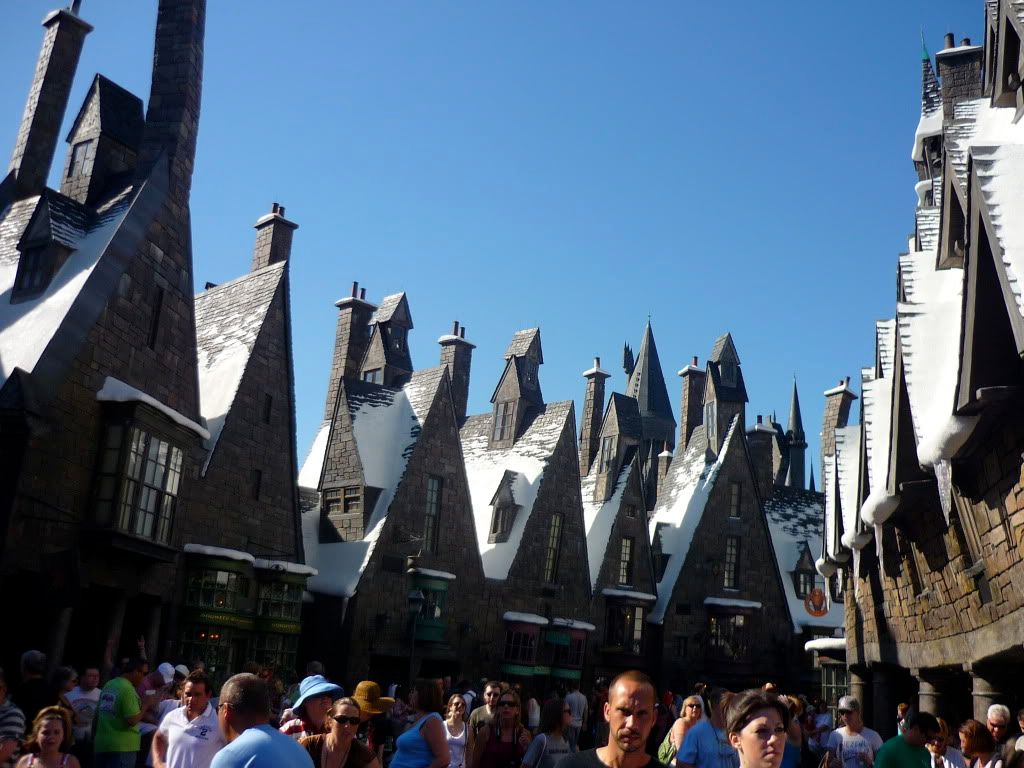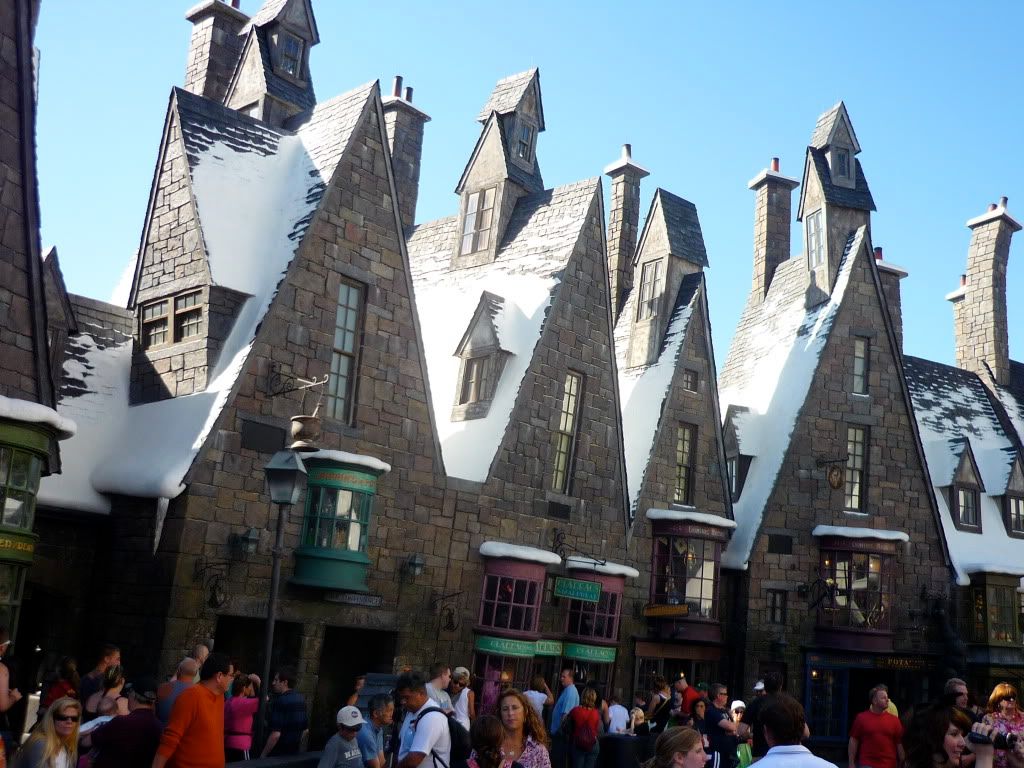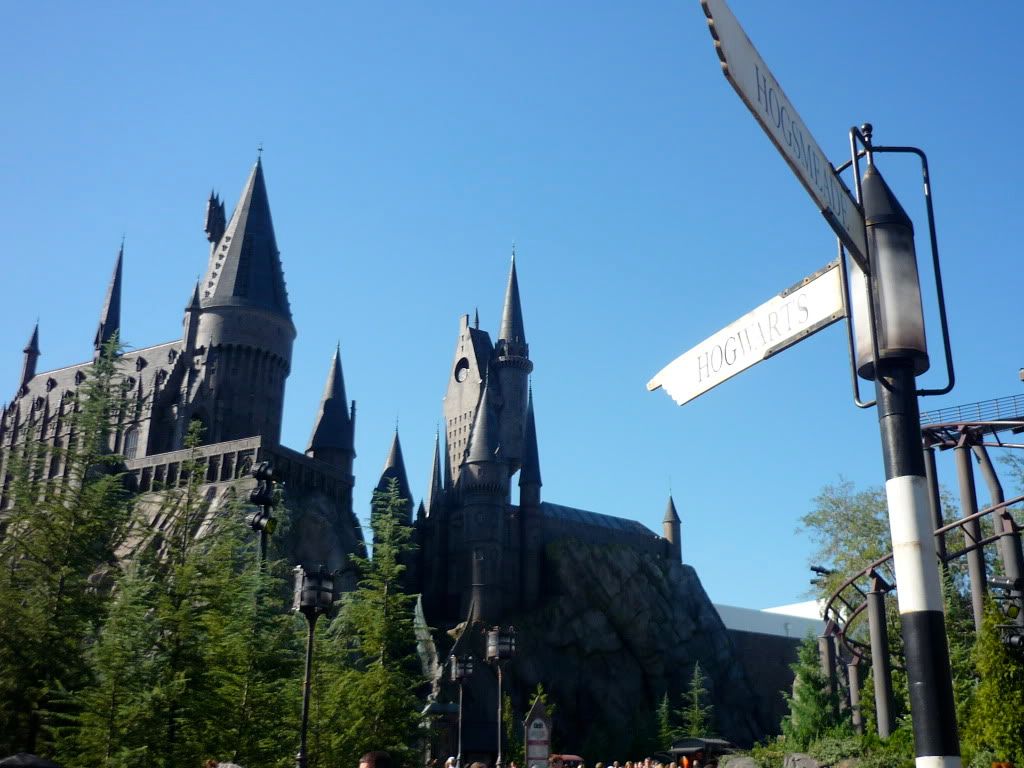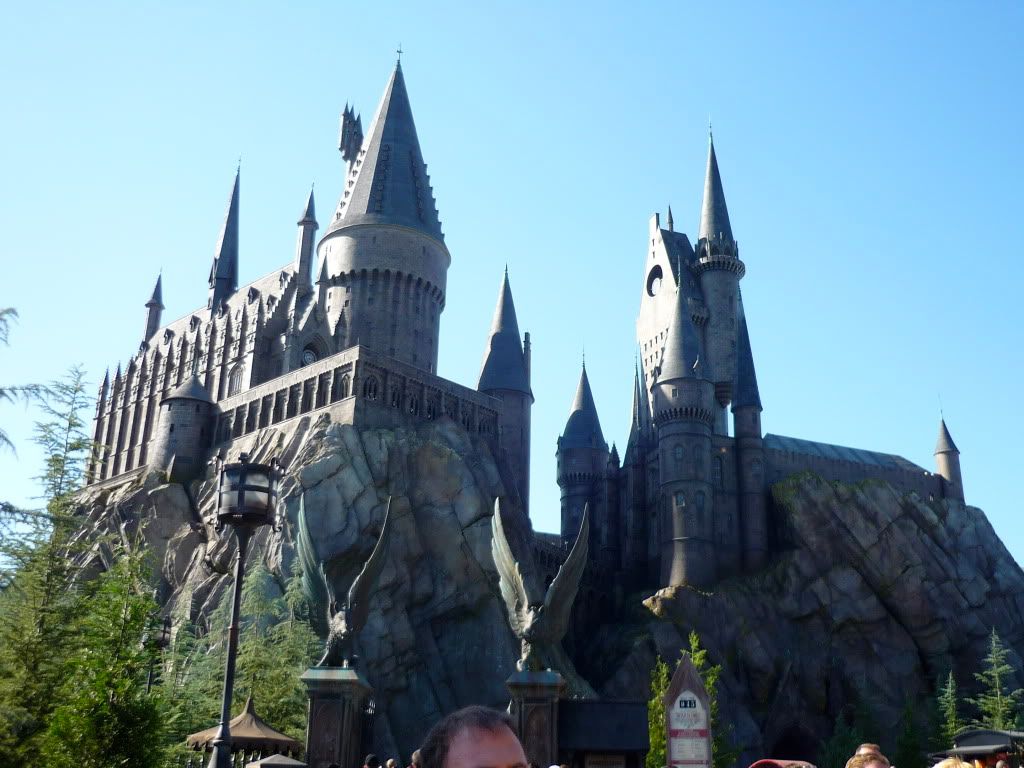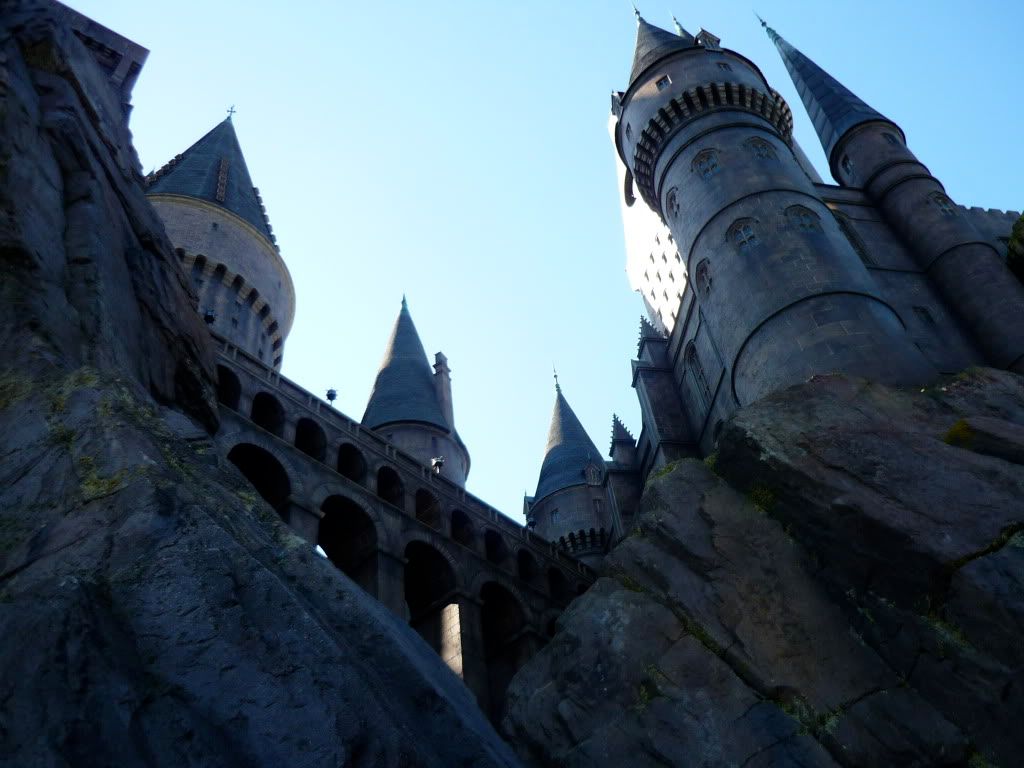 Onto the main show, the Forbidden Journey of Harry Potter.
In queue: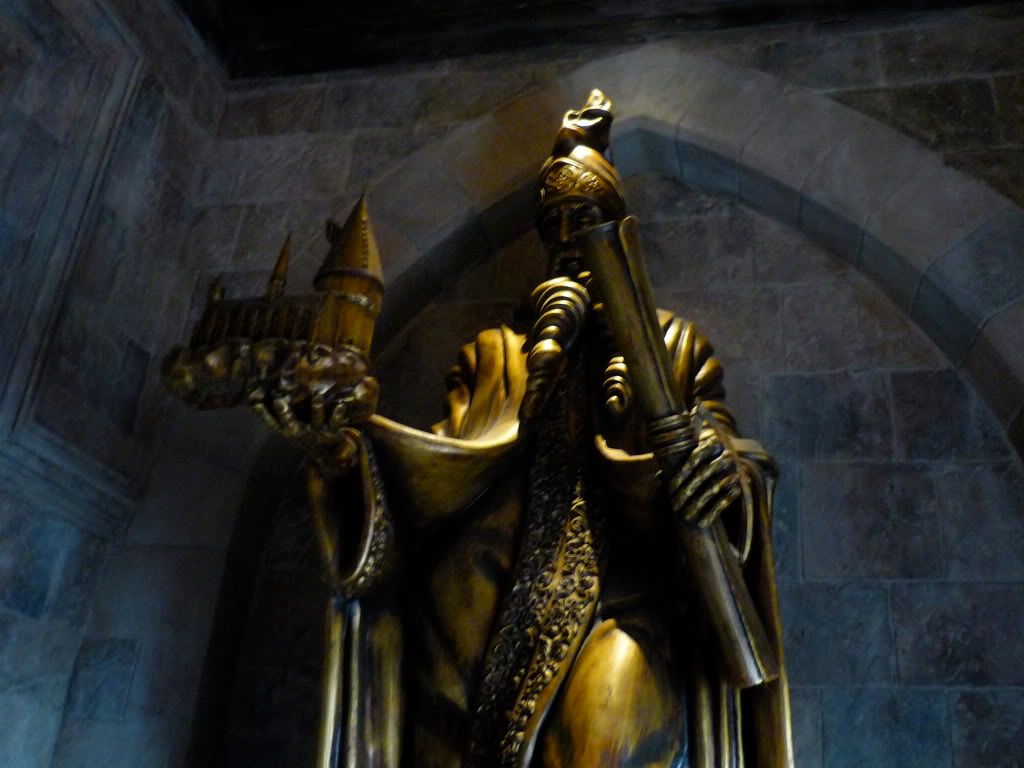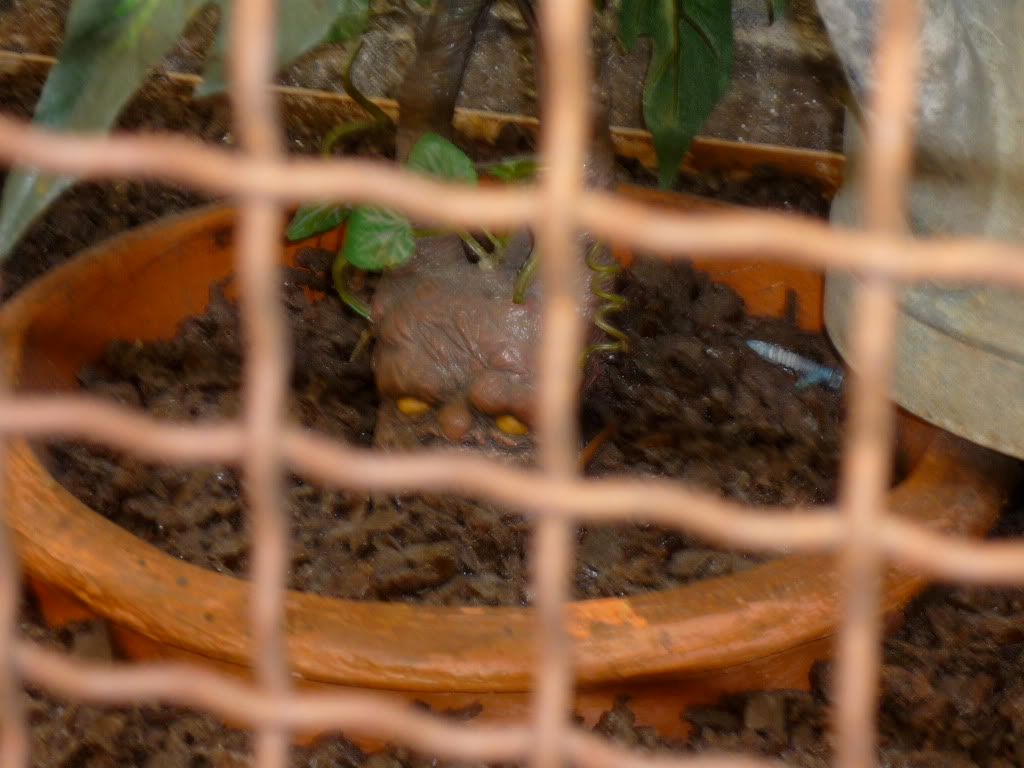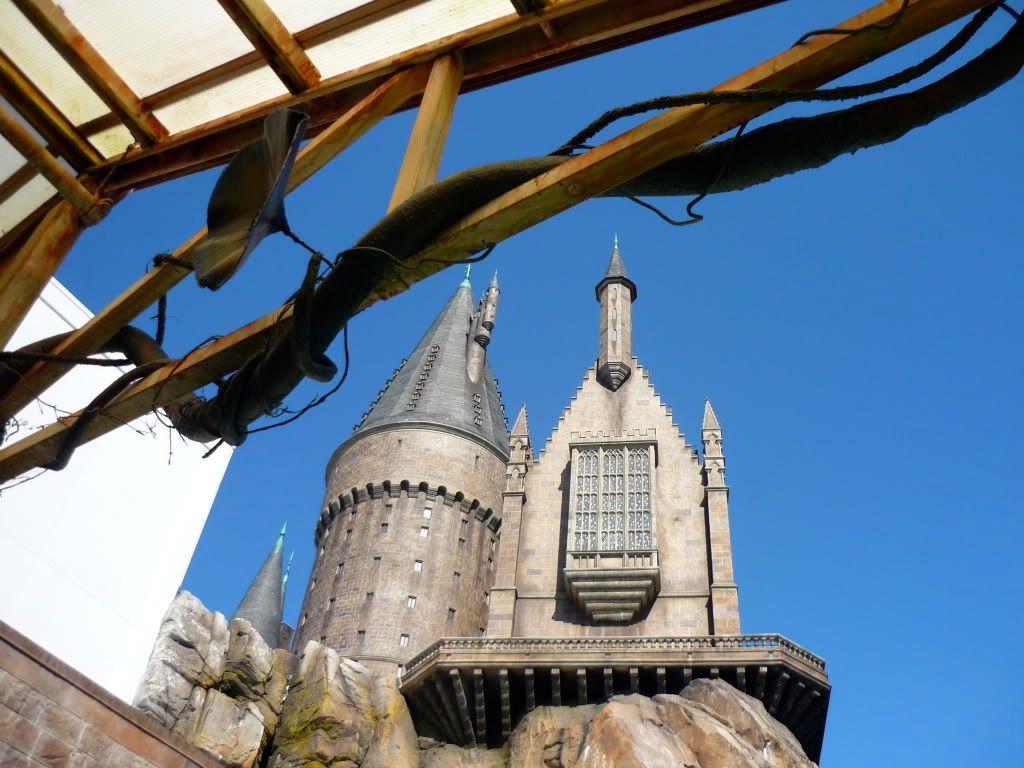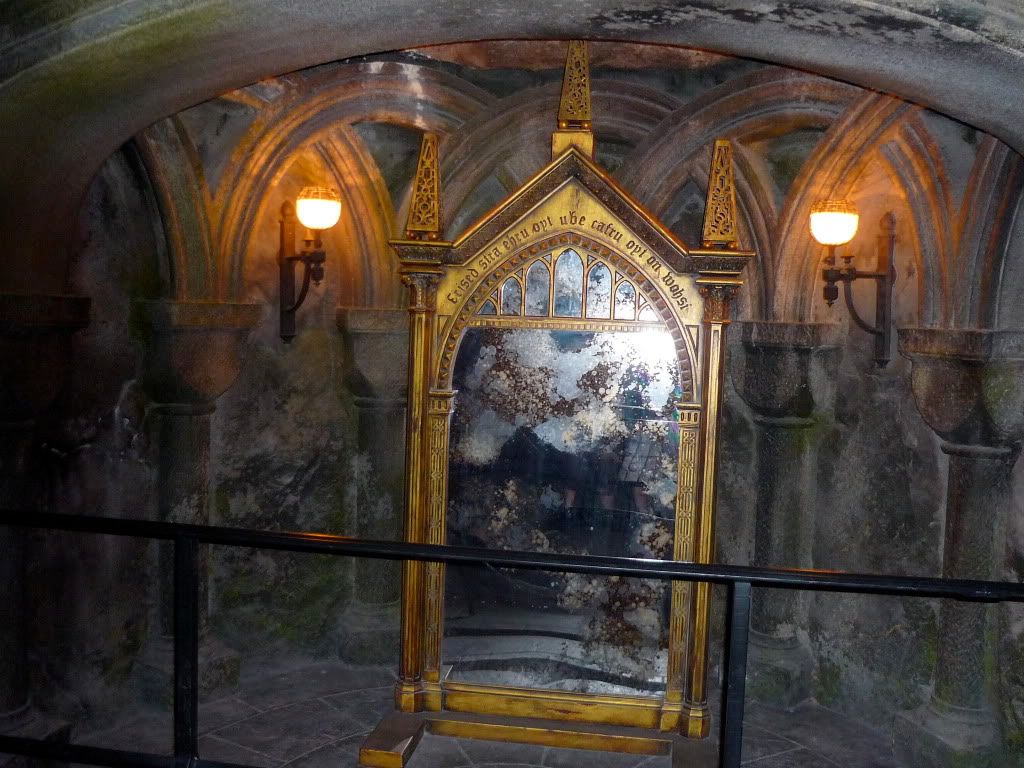 House Points.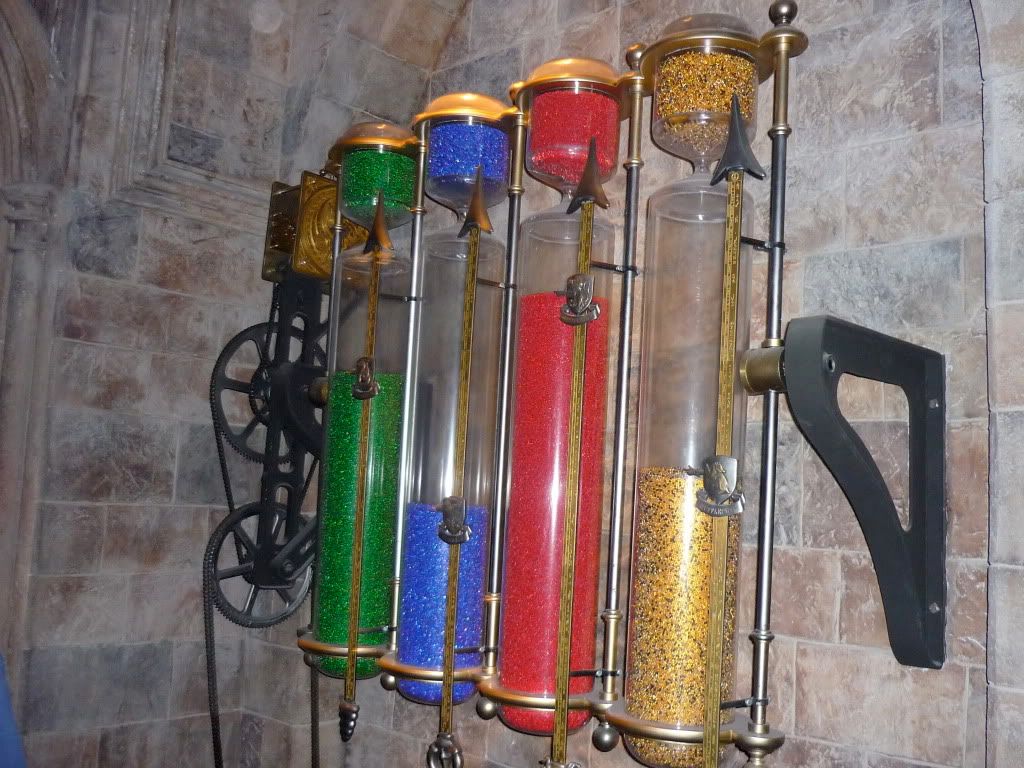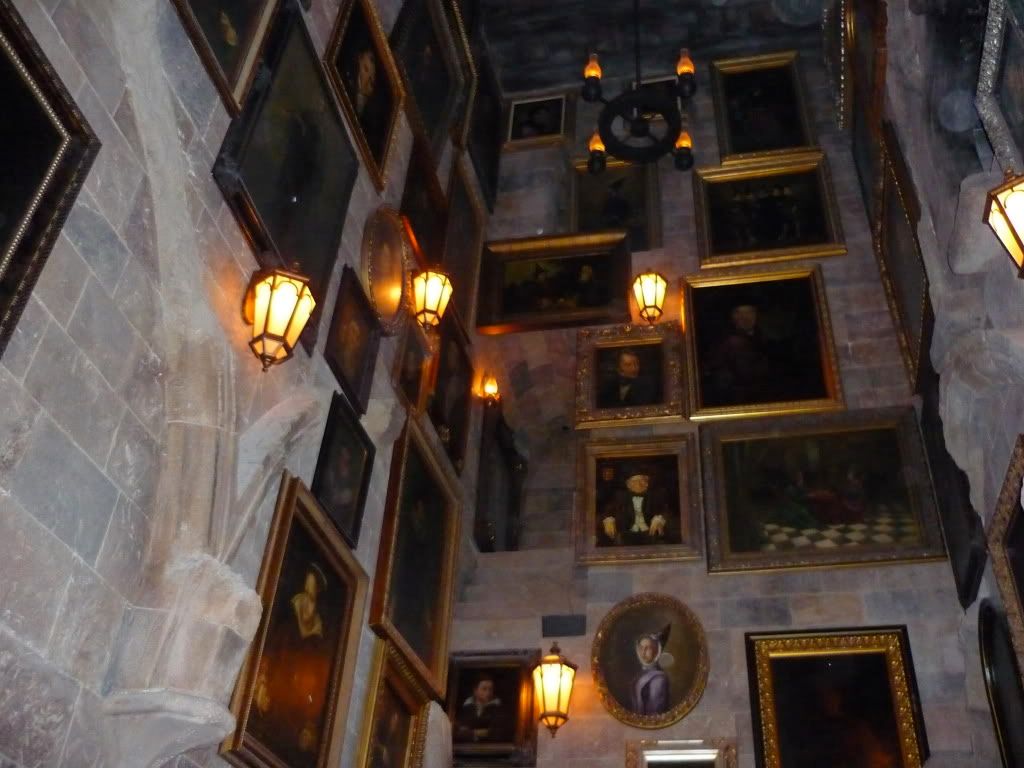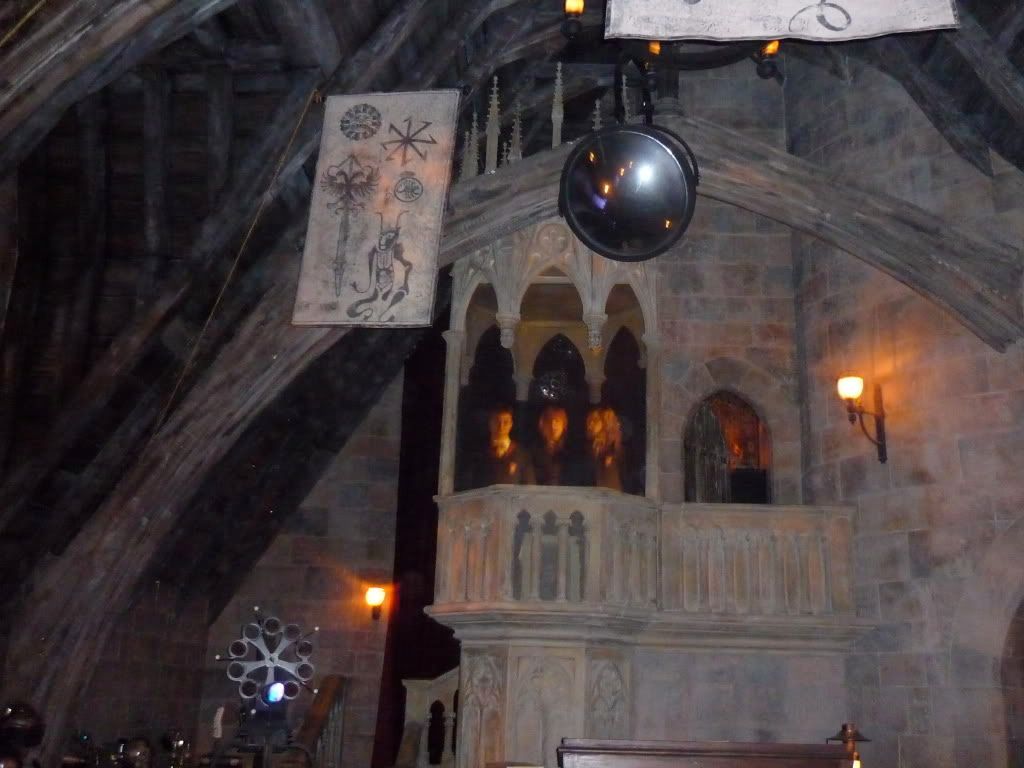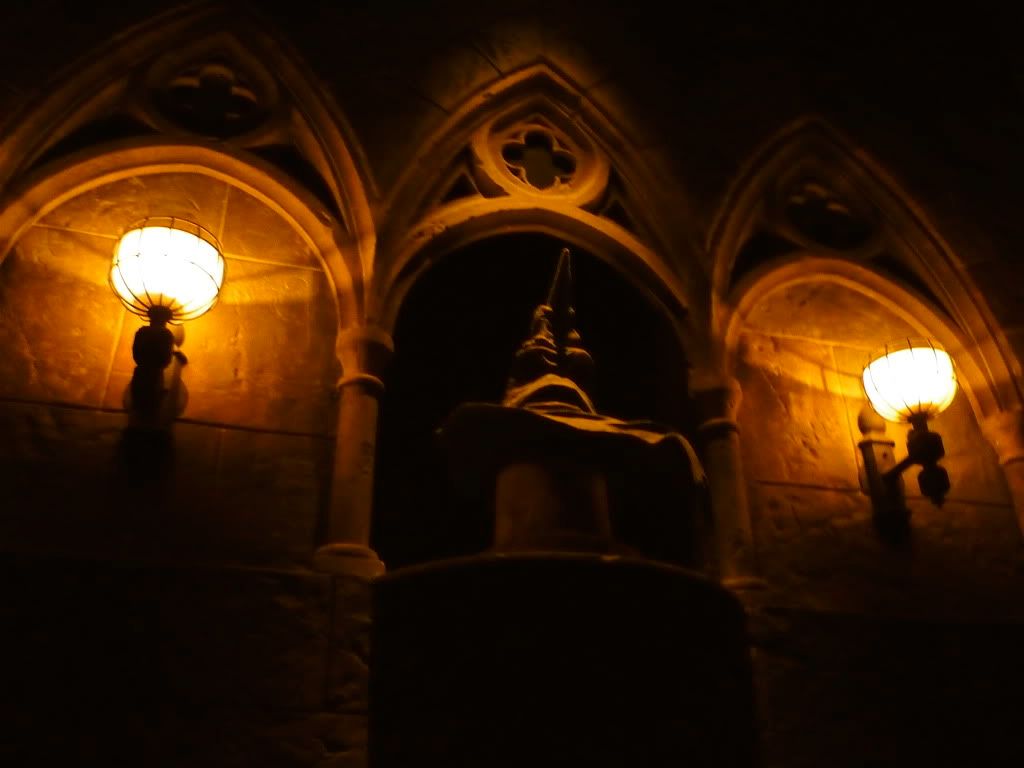 The verdict? The queue is wonderfully immersive and the ride itself is enthralling. I'm very seriously considering it replacing Haunted Mansion as my favorite dark ride now. It's thrilling, well-detailed and technologically advanced. We rode it at least seven times during our stay. (big tip: the single rider line is often ten minutes at best. Almost no one knows of it, and there are no signs for it, so the regular public is oblivious. Just make sure you go through the regular standby queue at least once so you don't miss all the details.
Back into Hogsmeade.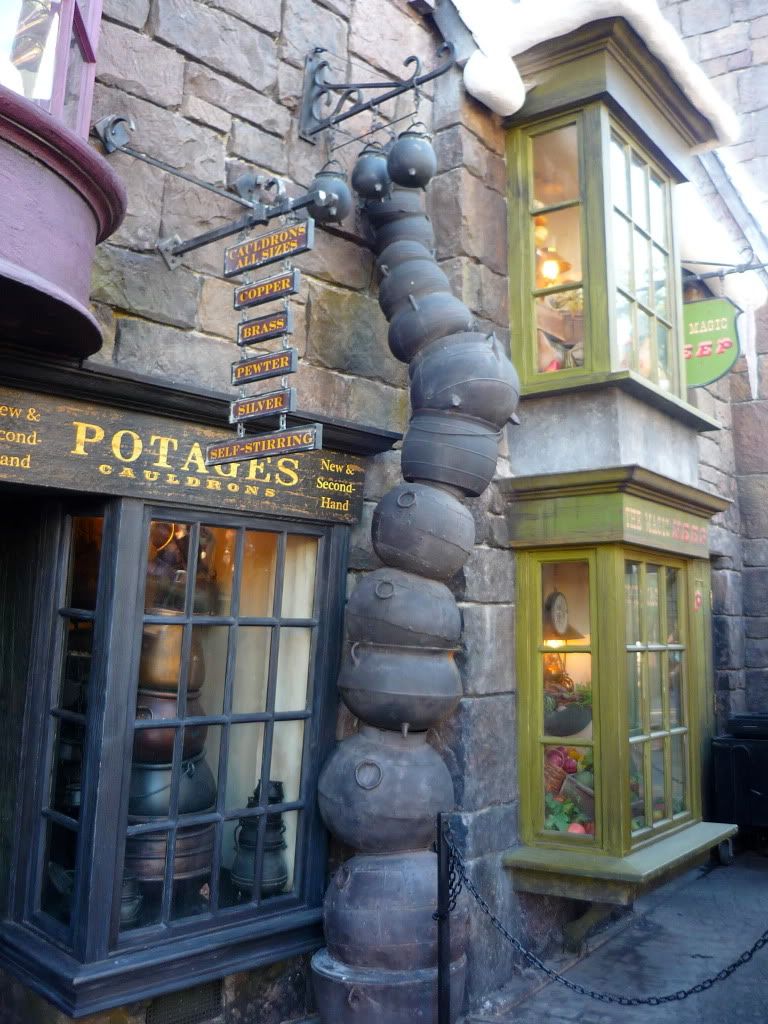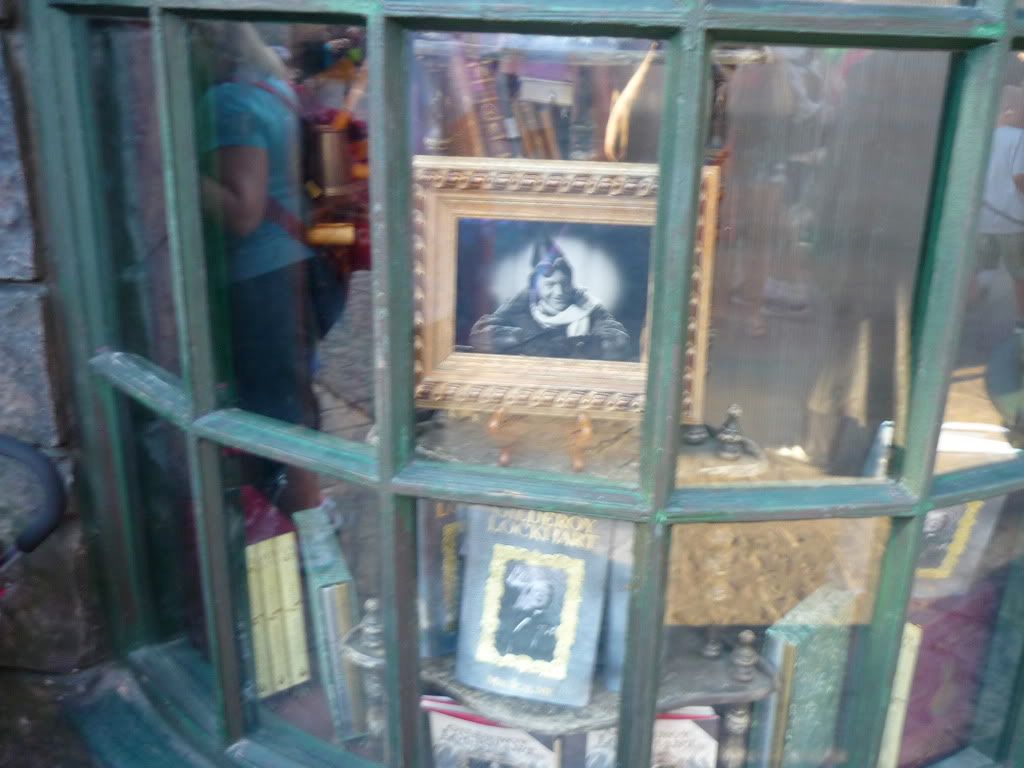 Three Broomsticks: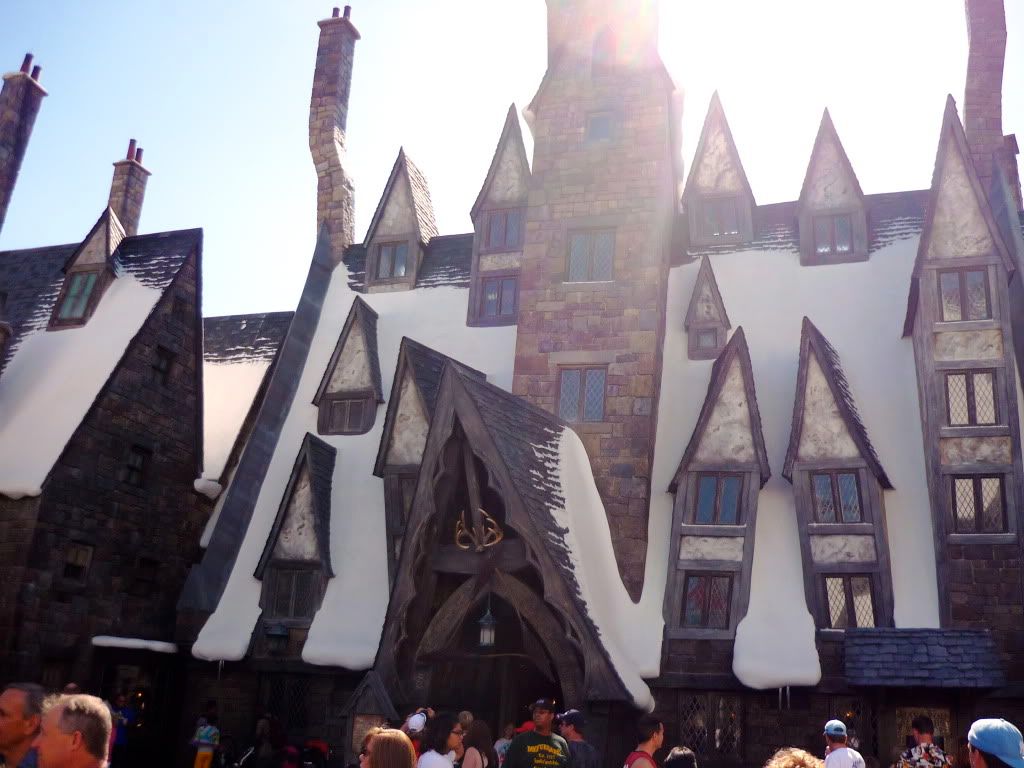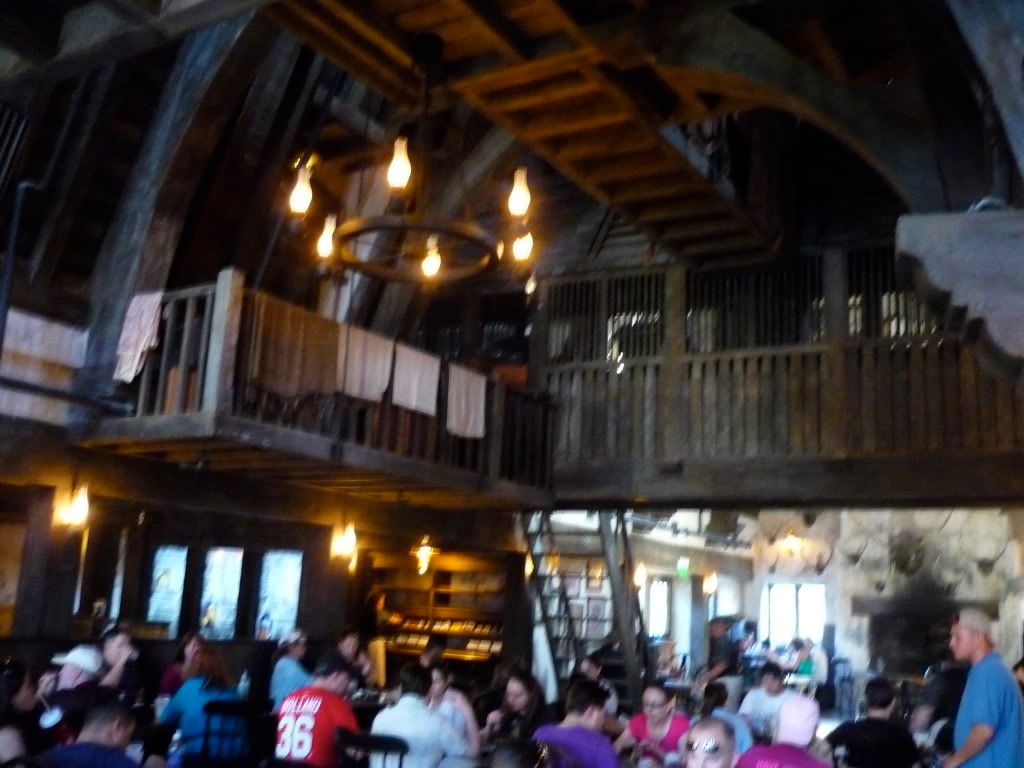 This is the only shot I could get of these cool projections that would appear very occasionally as you sit in the Three Broomsticks. They would only last a couple of seconds, but would be shadows of an owl flying or pots and pans magically flying around or a house elf working, very cool. Its the type of detail you don't see at Disney anymore.
Hog's Head Pub.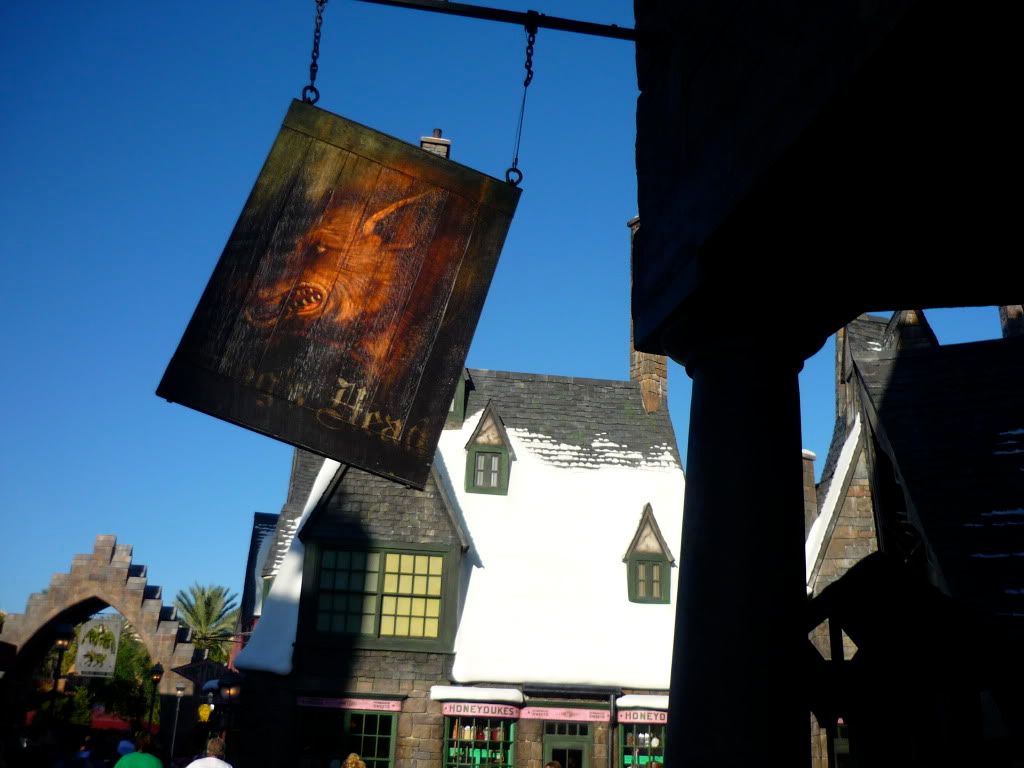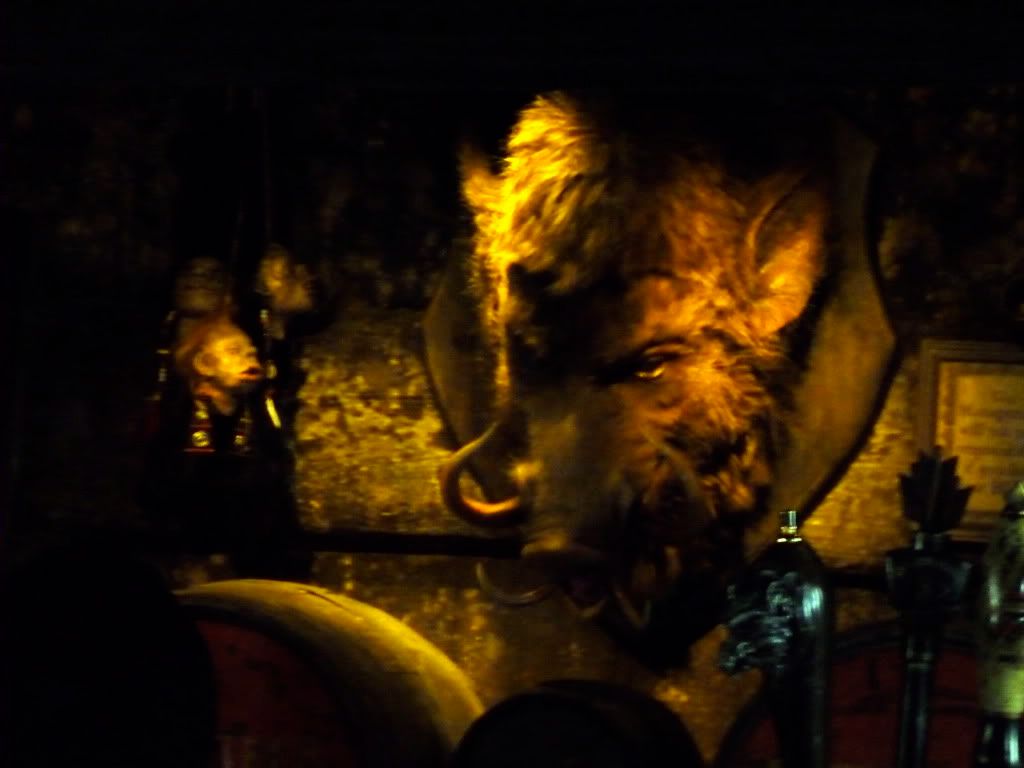 Inside Zonko's and HoneyDukes.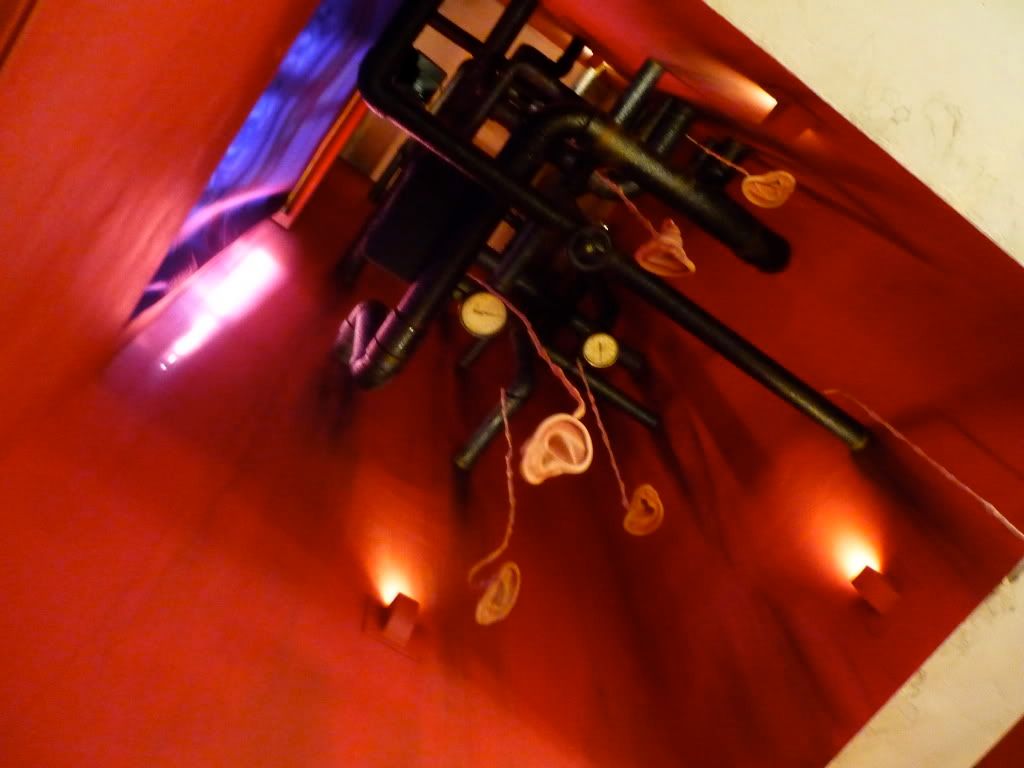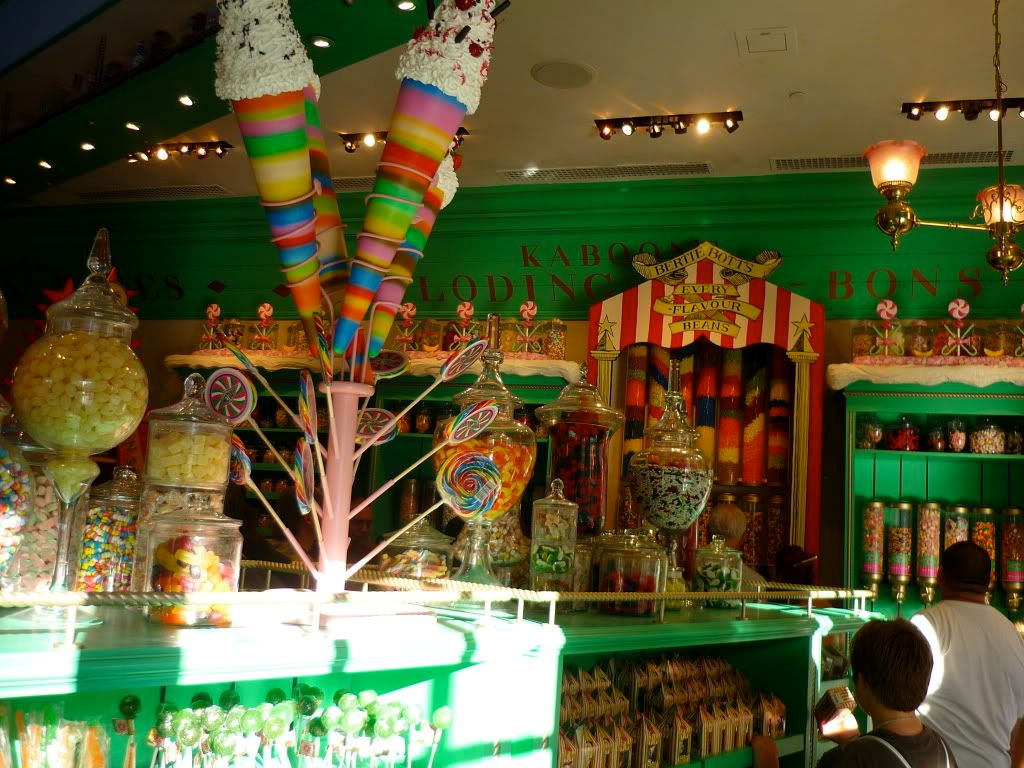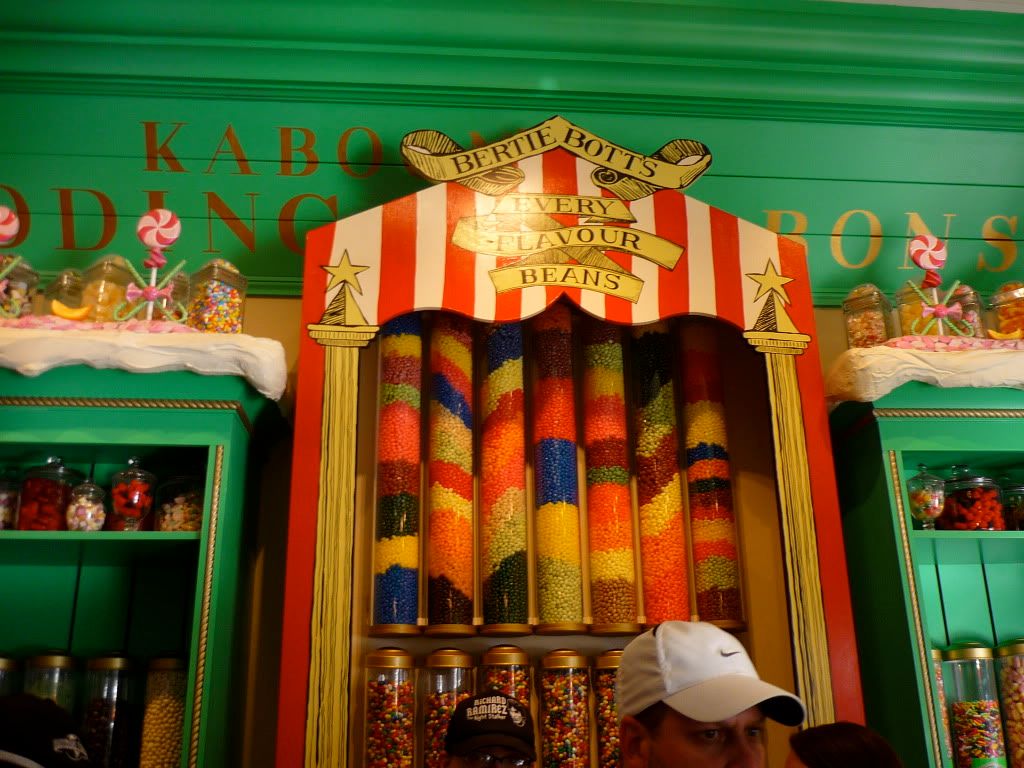 Up next, more Potter porn!