Here is the new Zorro and Elena street show at Universal Studios Hollywood. The show is once again on Western Street and features Zorro and Elena doing the Paso Doble. The show is only a couple of days old so it looks a bit rough in some areas but once the performers get into their groove, the show will a great addition to the park.
All of Western Street is plastered with Zorro wanted posters.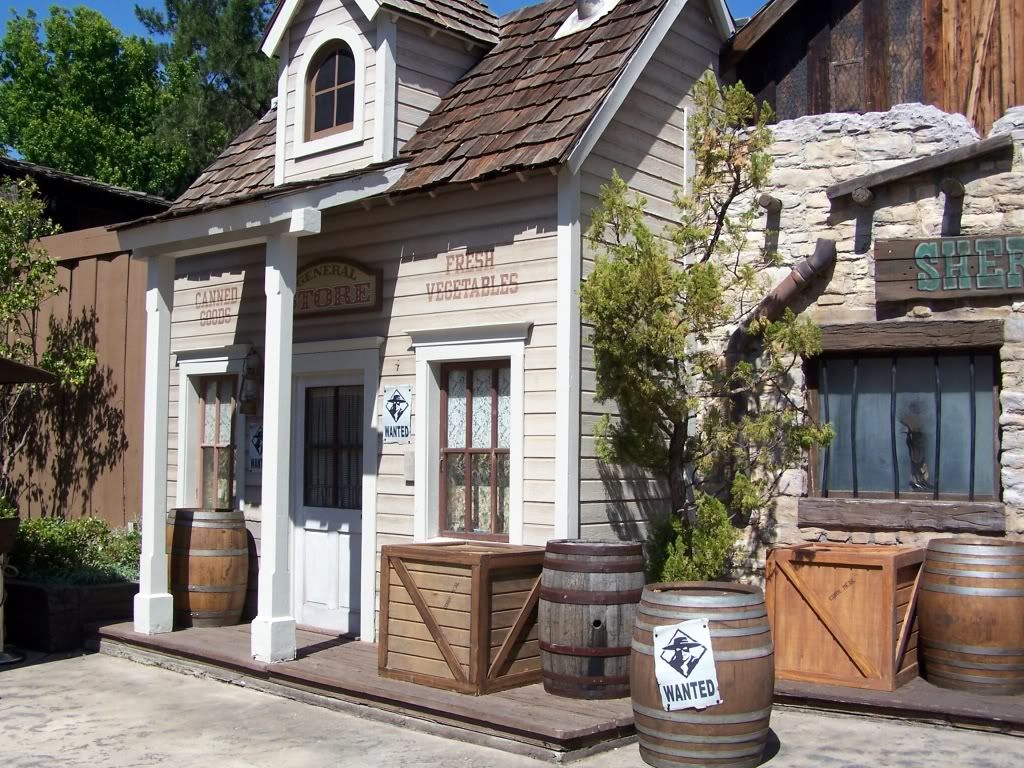 The show occurs multiple times throughout the day in front of the Sheriff's office.