The new Studio Tour featuring Jimmy Fallon soft opened over the Memorial Day weekend. Just like Woopie Goldberg's segments, which of Jimmy's segments you get is determined by your particular Tour Guide and the route your tram takes.
Crossing the bridge, Jimmy greets you.
Below is all of the Jimmy Fallon segments shown on a Memorial Day ride on the Studio Tour. Due to detours and delays, some segments (ie Little Europe) were omitted. Notice Woopie Goldberg is still included in the tour at Falls Lake and The Mummy's Tomb.
Exiting the tram, Jimmy takes over the photo op spot once owned by Billy Bush from Access Hollywood. At 5' 10" Jimmy is much larger than Billy Bush and it's very noticeable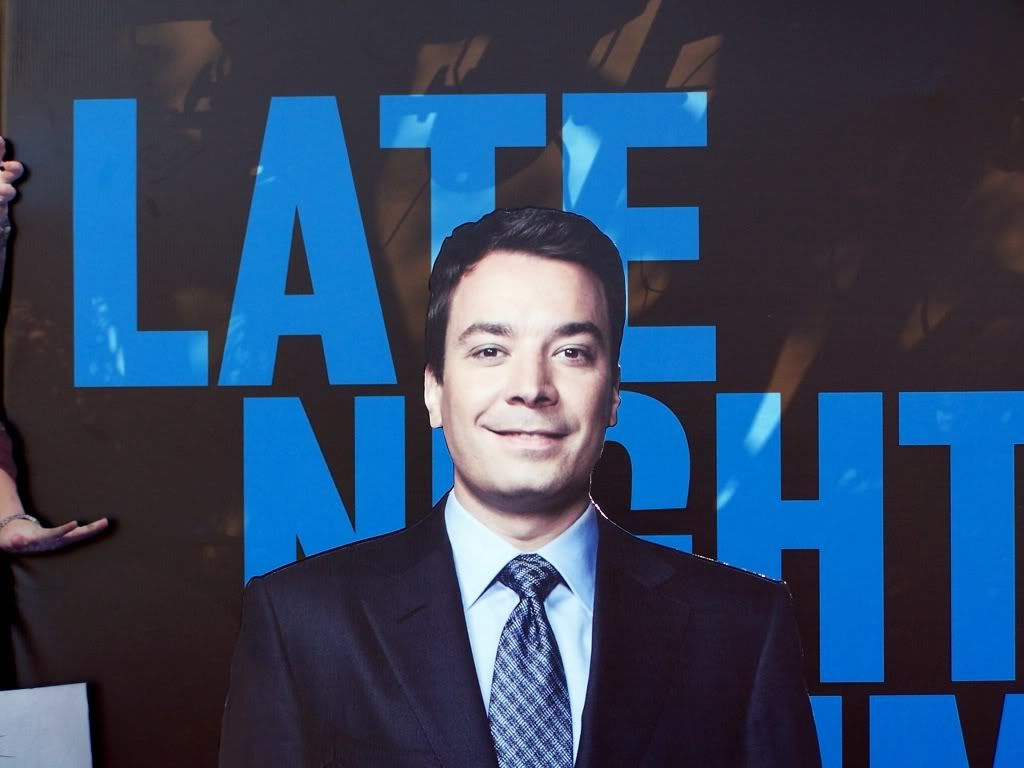 Have a Tram-tastic Day!!