Universal Studios Hollywood Halloween Horror Nights 2011
September 23-October 31
September 23, 24, 30
October 1,7, 8,9, 14, 15, 16, 20, 21, 22, 23, 27, 28, 29, 30, 31
All Friday and Saturday Nights
Sept 23, 24, 30
Oct 1, 7, 8, 14, 15, 21, 22, 28, 29
7-2 am
All Thursday and Sunday Nights, Halloween Night
Oct 9, 16, 20, 23, 27, 30, 31
7-1 am
Just to keep things organized, let's keep all the USH HHN maze and scare zone reveals in one thread. The OP will be updated as press releases go out.
Shows
Bill & Ted's Excellent Halloween Adventure. Location: Castle Theater
Mazes
The Thing: Assimilation. Location: Wild West Arena Code Name: GV Black
'The Thing' coming to Universal - Entertainment News, Top News, Media - Variety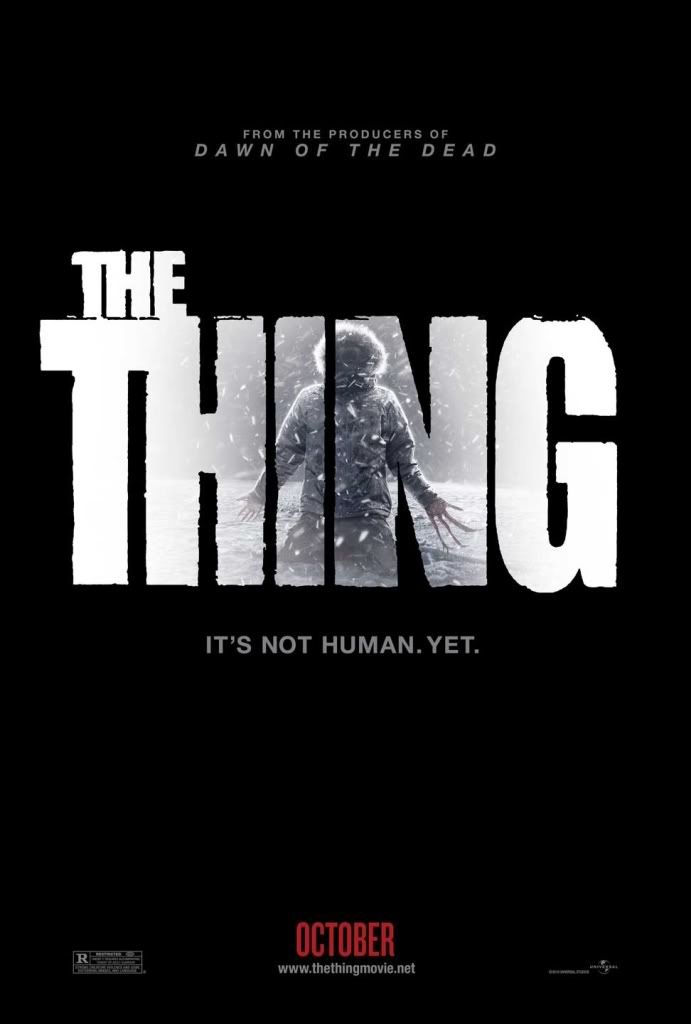 "The Thing" is creeping its way into Universal's theme parks in time for Halloween.
The upcoming thriller will be adapted as a maze for the company's Halloween Horror Nights event at both the Hollywood and Orlando parks.

Although both parks feature Horror Nights, they typically don't share the same mazes. But "The Thing" is one of Universal's higher-profile releases this fall, and the studio has been increasingly eyeing the Horror Nights franchise as a way to promote its thrillers that bow around Halloween, considering the crowds it draws each year.

"The Thing" is a reboot of 's 1982 original, in which a group of researchers in an abandoned scientific research facility in Antarctica find themselves infected by an alien creature that can transform itself into an exact replica of any living being.
Eli Roth's Hostel: Hunting Season. Location: Revenge of the Mummy: The Ride extended queue Code Name: 3DN
Alice Cooper: Welcome To My Nightmare. Location: Jurassic Park: The Ride extended queue Code Name: Steven
Rock-Horror Icon Alice Cooper Teams With Universal Studios Hollywood to Present "Alice Cooper: Welcome To My Nightmare," a Shocking New Maze Premiering at "Halloween Horror Nights" - MarketWatch
Rob Zombie's House of 1000 Corpses Location: Terminator 2:3D extended queue Code Name: Bunny Gibbons
Rob Zombie's Photos - Wall Photos | Facebook
Get ready to scream because it's back! HOUSE OF 1000 CORPSES the maze in 3D returns this HALLOWEEN to UNIVERSAL'S HALLOWEEN HORROR NIGHTS!

Last year's maze was voted #1 by you as the highest rated maze of the Halloween season so it is back! HOUSE OF 1000 CORPSES the MAZE opens SEPTEMBER 23rd and runs through OCTOBER 31st. This one not to be missed.
La Llorona: Villa De Almas Perdidas imagined by Diego Luna Location: Shrek 4D extended queue Code Name: Soap Opera
http://www.dreadcentral.com/news/46859/exclusive-concept-art-halloween-horror-nights-la-llorona-villa-de-almas-perdidas-maze


La Llorona, the fearful story of melancholy and murder that has terrified Mexican and Latin American children for generations, is coming to life at this year's Halloween Horror Nights at Universal Studios Hollywood with its new terror-filled maze La Llorona: Villa De Almas Perdidas, with the help of Mexican-based film star Diego Luna serving as a creative consultant!

The new maze will tell the haunting story of "La Llorona," doomed to wander the earth forever after drowning her children in a desperate attempt to win a lost love. She then drowns herself when this attempt to win her lost love fails. According to the legend, La Llorona's dreadful, wailing cries—"My children! Where are my children?"—can be heard eternally piercing the night. La Llorona's frail, drenched body lurking throughout the dead of night will invariably elicit unwavering dread from the helpless village inhabitants or maze guests as her presence signifies impending death.
Luna is especially excited for this maze because he grew up with the story of La Llorona. He said, "Story-telling is at the heart of all my work and I'm thrilled to have the chance to help present the great La Llorona legend in a different kind of medium at the Halloween Horror Nights event."



Scare Zones
Scream Location: Main Entrance
The infamous Ghostface Killer from Scream 4 is on the loose and may be right behind you -- ready to strike with his razor-sharp blade!
Will feature a Ghostface Killer Living Statue and Go-Go dancers
Zombieville Location: Baker Street
Feel your stomach churn as you encounter a decaying English village, ravaged by the walking dead. Breathe in the foul stench of decay as the corpses of butchers, barbers, and yes—even senior citizens, reawaken in search of satiating their hunger for human flesh.
The Reapers Location: Lower Lot
The Grim Reaper and his evil minions of death have been unleashed upon the Earth, equipped with mutilating chainsaws. There's nowhere to run or hide; death lurks around every corner!
Klownz Location: New York Street
Murder and mayhem reign as an ultra-violent gang of clowns take over "The Big Apple." These psycho circus rejects are armed to the teeth and hell bent on destruction…yours! Now that the Klownz have come to town, the city will never be the same again!
Freakz Location: Paris Street
A renegade band of out of work sideshow performers have set up camp on the smoke-choked streets of Paris. With the Freak Shows shut down and food in short supply, the Freakz have developed a taste for human flesh! If you venture into their camp after dark, you may not make it out alive!
Terror Tram
"Terror Tram: SCREAM FOR YOUR LIFE"
New "Terror Tram: Scream 4 Your Life" Experience at Universal... -- UNIVERSAL CITY, Calif., Aug. 16, 2011 /PRNewswire/ --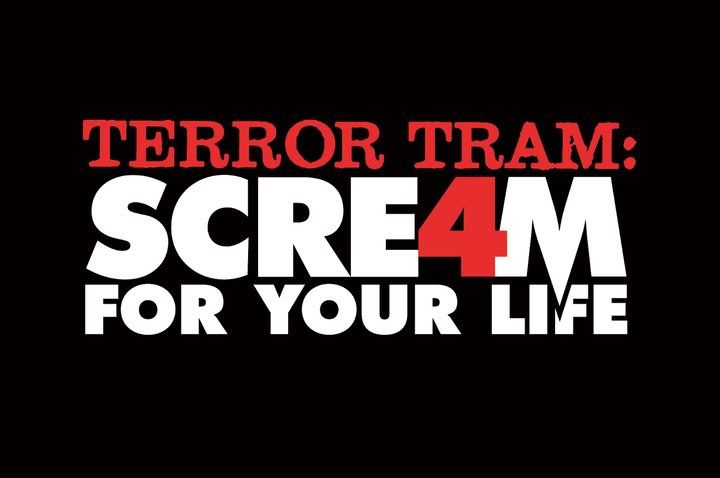 "Terror Tram: Scream 4 Your Life," based on the latest installment of Wes Craven's "Scream" film series, will unleash the iconic "Ghostface Killer" on the world-famous backlot during Halloween Horror NightsUniversal Studios Hollywood(SM).
Mirroring the "Scream 4" film concept of a "movie-within-a-movie" theme, the "Terror Tram: Scream 4 Your Life" experience will introduce guests to the fictional "Stab" slasher film franchise and beckon them to visit the production of "Stab 8," currently "shooting on location on the backlot."
The fantasy world of the movie collides with reality when aboard "Terror Tram: Scream 4 Your Life" guests are transported through Universal's famed backlot—-the heart of the world's most famous horror moviemaking studio—and find themselves being stalked by one of the most dangerous slashers in horror history: Ghostface.
"Terror Tram: Scream 4 Your Life" casts guests as victims in this living horror film and elevates the "Halloween Horror Nights" experience to astounding new levels of blood-curdling realism.
"Today Universal announced 4 new horror films are shooting on the backlot, including "Stab 8" the latest sequel in the popular film series. Eager to capitalize on this publicity bonanza, the theme park has started letting tourists on the Universal Studio Tour visit the production. With thousands of tourists rolling past the set every day, pretty much anyone with a cell phone has been given access to the production. A barrage of unauthorized photos & unsettling rumors about the troubled production have been lighting up blogs & chat rooms across the web. The most damaging of these leaks is a homemade video purporting to show "Ghostface" attacking and killing tourists on the Universal tram! No one seems to know whether these videos are a clever viral publicity stunt or the real deal. Despite all the negative press, USH is still moving forward w/ plans to host "Stab-a-Thon," a Stab movie fan fest on the Universal backlot. "Stab-a-Thon" will take place during the theme park's popular seasonal event Halloween Horror Nights."

Stab 8 is one of FOUR Horror movies filming on the Universal backlot....more to come....