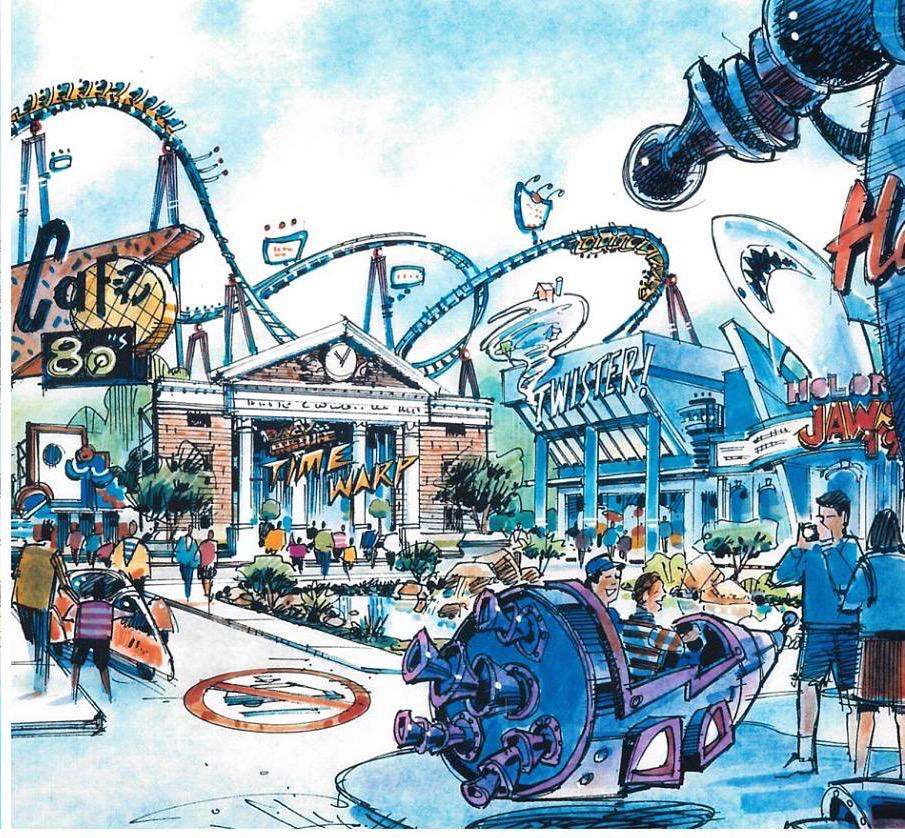 Let's go Back to the Future again with its own theme park land.

As we reach and past the incredible future of October 21, 2015. The year Back to the Future: Part II will be part of history. So, what could have been the most awesome land for Universal parks pop-up. Concept art from the Goddard Group had one nice sketch of an area base around Back to the Future 2015 theme. The theme park land was plan for the UK/Europe markets when Universal Studios was trying to expand its theme park brand around the globe.

Imagine if this could have been built for either Orlando or Hollywood. Even having this theme for Universal City Walks would be perfect for their shops and restaurants. A retro future that as Universal would say, put you "In the Movies".

I love to have Back to the Future back at the theme parks, So until either a reboot, sequel, or dump truck full of money drives up the powers that be. This would have been great to see. I ready to go BACK!

Goddard Group Concept Art for Back to the Future Land link
https://www.facebook.com/goddardgrou...type=3&theater