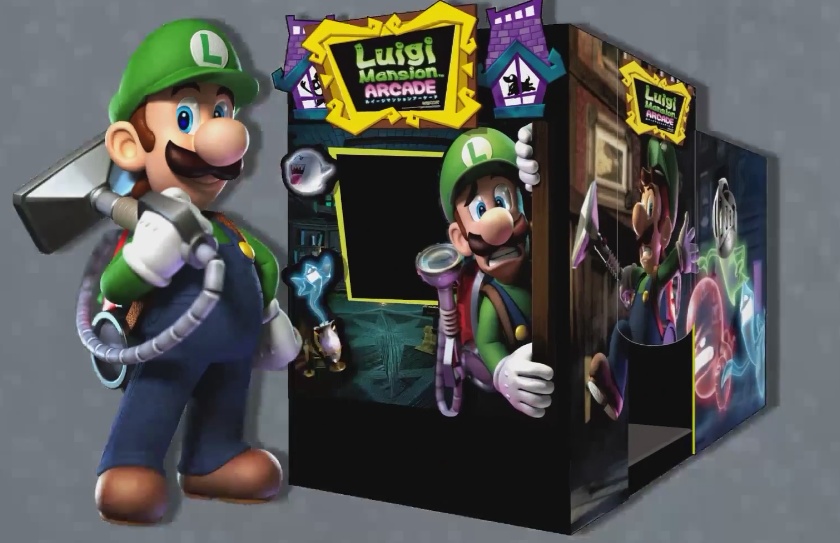 Okay, we all waiting to see and hear leaks about Universal plan for its Nintendo land theme park. So, looking into what other things Nintendo has done before could be a clue as to what type of rides and shows we could get. Check out this Luigi Mansion 4D arcade. Arcade have been trying to add theme park like experiences into is arcade gameplay. This arcade has sensors and motion with a bit of wind effect. If you look at it as a Toy Story Mania just theme to Nintendo. This arcade pretty looks like a dark ride. No doubt, some type of Nintendo 4D interactive ride is being considered it could look a lot like this.
Here's video of that arcade at work.
Okay parades. If Universal Studios does parade for NIntendo. It's gotta have this type of workmanship for the parks.
Nintendo animatronics could very well look like this.
Character meet and greet. A staple of many theme parks. Likely there is what we can see when we all try to get our photo, selfies and autographs at Nintendo land
Video of Nintendo at Universal Studios Hollywood in the 80s
Now this is awesome. Over in Japan, this a place called Pokemon Expo Gym. It's like a indoor theme park. They have an attraction like Disney's Turtle Talk where guest interactive with Pokemon characters.
Video of the Pokemon Expo Gym
There's likely be a lot of flat rides for Nintendo land. A lot could be just like what they did for Pokemon park.
Video of Pokemon park.

Now rumors is that there will be a Mario Kart dark ride. This video of what Mario Kart look like in real life is pretty fantasy, but if you take the theme park view. This might how we could experience from a Nintendo Mario Kart dark ride.

Here's video of that Mario Kart