The Walt Disney Family Museum will Showcase Early Drawings of Mickey Mouse, Personal Letters, Disney Family Home Movies & Groundbreaking Technologies which reflect the life and times of the creative genius, Walt Disney.

San Francisco, CA, July 16, 2009—The fascinating and inspiring story of Walt Disney, whose
artistry, creations, and vision helped define 20th-century American culture, will be brought to life at
The Walt Disney Family Museum, which opens in San Francisco in October 2009. The Museum will illuminate Walt Disney's tremendous successes, disappointments, and unyielding optimism as he pursued innovation and excellence while entertaining and enchanting generations worldwide through his pioneering ventures.




The creator of Mickey Mouse, Snow White and the Seven Dwarfs, Disneyland, and the global yet
distinctly American company that bears his name, Disney was an independent risk-taker who started his first business at the age of 19 and worked tirelessly to elevate animation to an art form. He invented timeless characters and stories that brought the fantastical to life and continue to inspire a sense of wonder. Through animated and live action films, television programs, and theme parks, Disney created global symbols, icons, and characters that, more than 40 years after his death, are an indelible part of popular culture in America and around the world.

The Walt Disney Family Museum will illustrate how Disney's irrepressible creativity enriched the
imagination of generations. The Museum will tell the story of the man behind the myth in Disney's
own voice and in exhibits that reveal his expansive vision, from early drawings of some of his most
popular characters to plans for Disneyland and EPCOT.

"My father's name is probably one of the most well-known names around the world, but as the
'brand' or trademark has spread, for many, the man has become lost," said Diane Disney Miller, one of the Museum's founders. "We are committed to telling the story of Walt Disney's life, in his own words, and in the words of others who knew him well and worked with him. My father was very
open and approachable, and in many conversations and interviews that were captured in audio, you will be able to hear in the galleries as you learn the story of his life. It is a wonderful story. Dad
himself loved to tell it. Thanks to the amazing work of many dedicated people, we are fortunate to be able to tell it here using the tools he worked with—art, music, film, and technology—to present an honest yet affectionate portrait of this amazing artist and man."



"From Steamboat Willie to Pinocchio to EPCOT, Walt Disney's unyielding ambition was to ignite a
sense of wonder and to enrapture audiences through great storytelling," said Richard Benefield,
founding director of The Walt Disney Family Museum. "He recognized the power of art to spark
the imagination, and time and again, pushed himself and his companies to the breaking point as he pursued the highest level of excellence in feature animation. The Walt Disney Family Museum will present the compelling story of his life—of his successes and failures—as he entertained and
enlightened the nation while it struggled with the Great Depression, joined the fight of World War
II, and entered a golden age of prosperity and preeminence."



About Walt Disney
The Walt Disney Family Museum will shed light on Disney's remarkable life. One of five children,
Disney was born in Chicago on December 5, 1901. He spent his early years in rural Missouri, where he developed a love of nature, of drawing, and of trains. After the family sold their failing farm and moved to Kansas City in 1911, Disney began working on his father's newspaper route and developed a love of the stage. When his family moved back to Chicago in 1917, Disney drew cartoons and took photographs for his high school newspaper and attended night classes at the Art Institute of Chicago.

During World War I, he was rejected by the army because of his age. He enlisted in the Red Cross
Overseas and served as an ambulance driver in France. An ambulance similar to the one he drove in Europe will be exhibited at the Museum.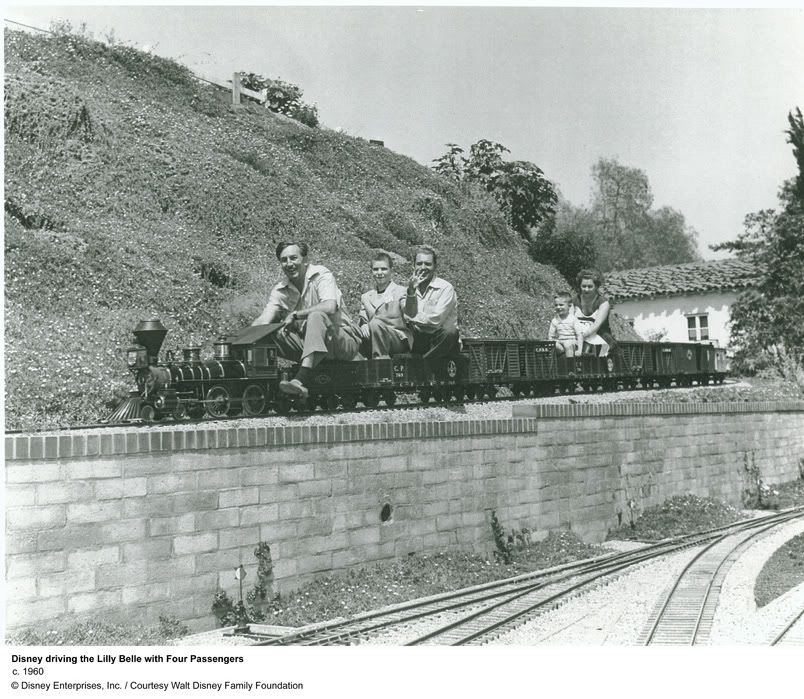 The Museum will chronicle Disney's early, fitful starts at developing live and animated films,
including the hardship with his first cartoon company in Kansas City, where he settled after he
returned from Europe. After Laugh-O-gram Films went bankrupt in 1923, Disney took the train to
California, with $40 in his pocket. By the end of the 1920s, despite his humble Hollywood
beginnings, Disney rose to international fame and recognition with the invention of the world's most
famous mouse. His studio also enjoyed great financial success—and changed the animation
industry—with Snow White and the Seven Dwarfs (1937), its first feature-length animated film and a movie that skeptics had warned Disney against making. On the other hand, Disney's animation
studio nearly went bankrupt after the completion of Fantasia (1940), a film that received mixed
reviews in its day although it is now celebrated as a cinematic landmark. Throughout these decades, Disney pushed groundbreaking technological innovations that revolutionized animation and focused on the areas of story, character development, color, dimensionality, and original music to improve his storytelling. He consistently challenged himself and his employees to surpass what they had already achieved.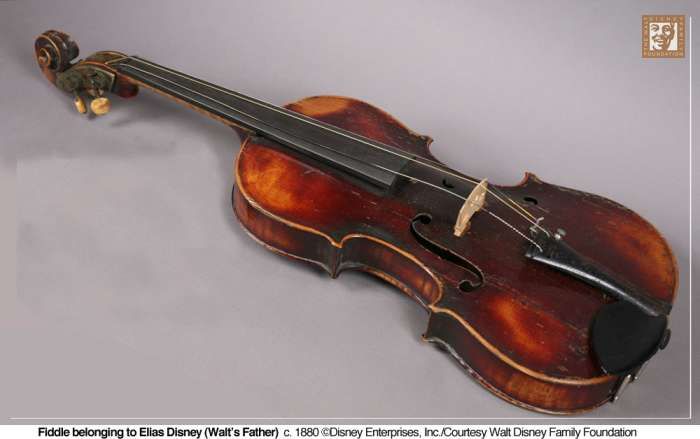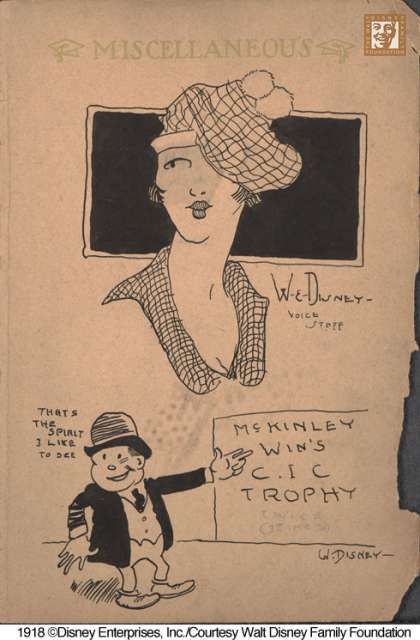 Inside the Museum: An American StoryWalt Disney Family Museum: Facilities

The Museum campus includes a former gymnasium that houses the Walt Disney Family
Foundation's collections and offices. The building is the site of a 2,000 square foot hall that will be
used for special programs and concerts until the special exhibition program begins in January 2012. A third small building in the Presidio will house the Museum's mechanical equipment.

The Walt Disney Family Museum, L.L.C. is owned and operated by the Walt Disney Family Foundation, a non-profit foundation. The Museum is partially funded by California Infrastructure and Economic Development Bank revenue bonds.

All admission to the Museum will be by timed-ticket entry.

Tickets go on sale August 1, 2009 at Walt Disney Family Museum.

The Walt Disney Family Museum Website will go live on August 1, 2009.
Become a friend of The Walt Disney Family Museum on Facebook:
The Walt Disney Family Museum | Facebook

Follow The Walt Disney Family Museum on Twitter: WDFMuseum (WDFMuseum) on Twitter