Walt and El Grupo - rare footage chronicles 1941's trip to South America by Walt Disney - Coming to theatres Sept 11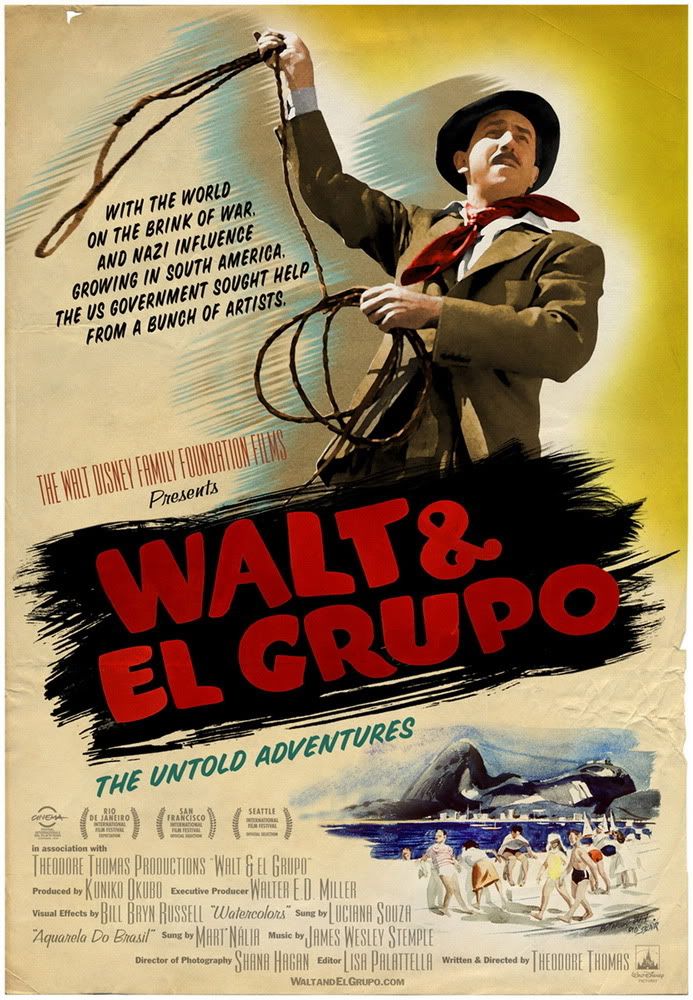 It's a major event, in terms of Disney history: the documentary "Walt and El Grupo" presented by the Walt Disney Family Foundation will be released by Walt Disney Pictures on September 11.
Why? Because the amazing footage of Walt and El Grupo "chronicles the amazing ten-week trip that Walt Disney and his hand-picked group of artists and film making talent (later known as "El Grupo") took to South America in 1941 at the behest of the U.S. Government as part of the Good Neighbor Policy. During this time, the Roosevelt administration had growing concerns about Nazi and Fascist influence in Latin America, and the rest of the world was slipping further into war.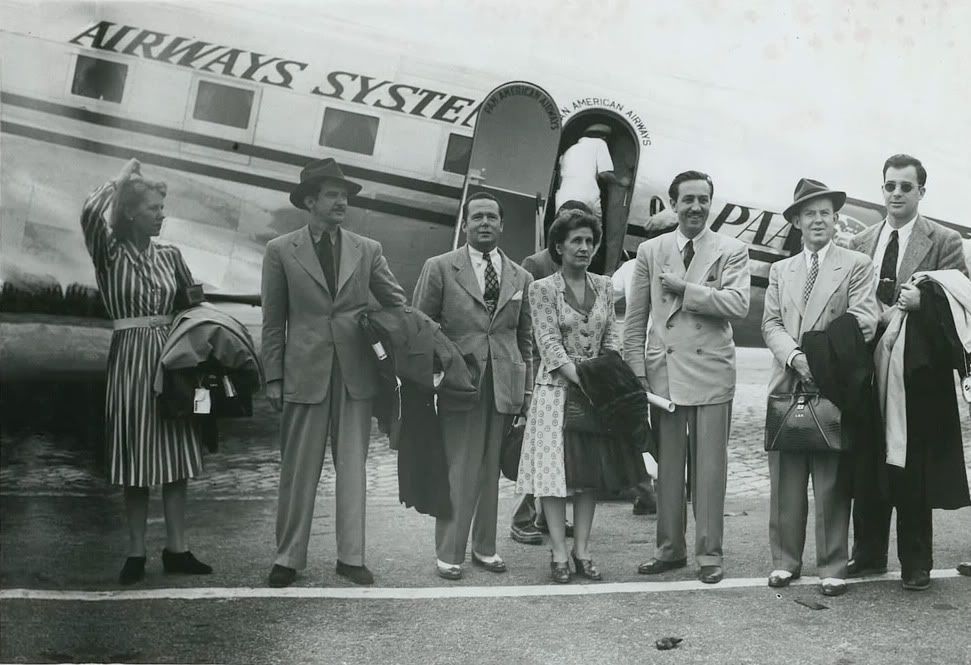 In stark contrast to these trying times, Disney and his colorful group of artists found themselves on a lively trip full of hope and discovery as they explored various South American cities, spending the majority of their time in the countries of Argentina, Brazil and Chile. The group was saddled with an unusual assignment – while gathering story material, immersing themselves in the culture, befriending local artists, meeting political leaders and attending countless functions, their journey was also a de facto diplomatic mission, and as a result, the studio produced the classic films "Saludos Amigos" and "The Three Caballeros."
"Shot on film in five countries, Walt and El Grupo is a tale that still resonates on both sides of the equator. The film time travels in Walt Disney's footsteps through the use of personal letters and stunning artwork from the trip, remembrances by descendants and survivors, and extraordinary never-before-seen footage. Walt and El Grupo brings together an intertwined story of art and politics, the poignancy of a bygone age, and a legendary artist during one of his most trying times."

Read full articles with MORE great pictures and artwork AND the "Walt and El grupo" trailer on Disney and more here:
Disney and more: Walt and El Grupo rare footage chronicles 1941 Disney artists South America trip - Released in theatres Sept 11
Don't miss too the previous fantastic LIFE magazine pictures article with dozens of great pictures of this South America trip!
http://disneyandmore.blogspot.com/20...rtists-in.html
-