We are back with the sixth installment of the Walt Disney Family Museum's Gallery Series.The museum officially opens on October 1st, but we are lucky enough to be able to share some really unique images with you from this amazing collection.
Gallery 6: The Late '30s to Mid '40s
This difficult period in Walt's life included the deaths of his parents, a studio strike that threatened the company's viability, and a period when the U.S. military used part of the studio as a base.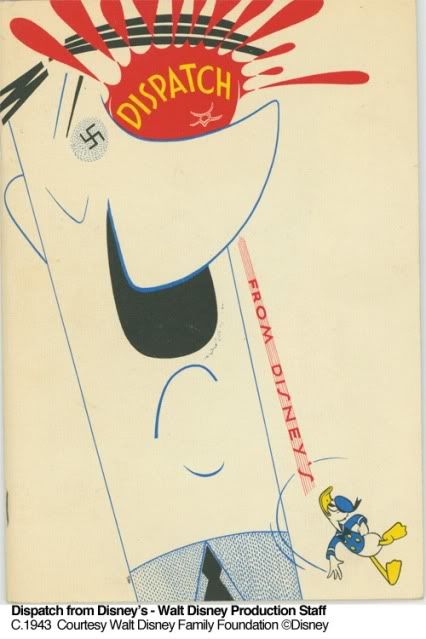 The company released Dumbo and produced training films for the military, public service shorts, and morale-
boosting films, and Walt embarked on a goodwill tour of South America to strengthen ties between the U.S. and Latin American countries.
He later produced two Latin American-themed animated movies based on the trip.
Photos and union fliers from the 1941 Disney animators' strike as well as samples of Disney films in support of the war effort will be among the gallery highlights.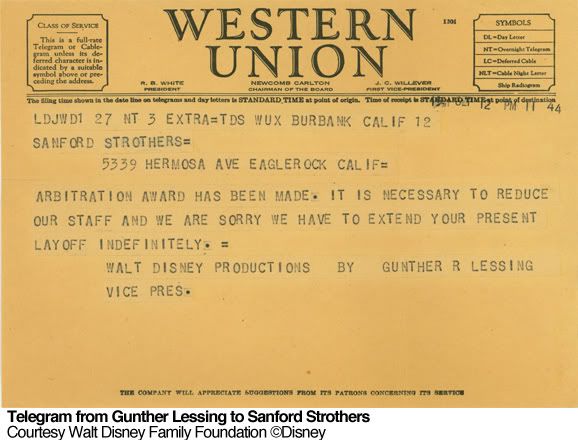 Also on view will be original art from Dumbo and insignias that the Studios created for numerous regiments and squadrons.
For more information about the Walt Disney Family Museum, please visit The Walt Disney Family Museum. You can also find them on Twitter at WDFMuseum (WDFMuseum) on Twitter, and on faceBook at The Walt Disney Family Museum | Facebook