Practice Rally Fun and Winners!
Yesterday, we held our very first "Practice Rally" at the Disneyland Resort. It was designed to be a mini 4 hour version of our mega event - the all day Gumball Rally - which will be held next month. Our goal was to let those who wanted to trial the Rally (to see if it is the right event for them before registering for the main event), or for teams who wanted to practice together. We expected about 75 people to attend this little event but ended up with nearly double that number. It was a beautiful day, made even more fun by hundreds of smiling faces.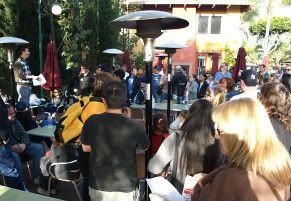 Due to the large number of teams who ended up attending, we decided to recognize the achievements of the teams who participated with awards and prizes. Even though this was a "Practice" event, winning was still quite an achievement!
Our Spirit Award winners were team "Pink Elephants"
, who ALWAYS dazzle us with their positive energy and willpower. These events aren't easy for these two remarkable ladies, but they have attended every single one so far!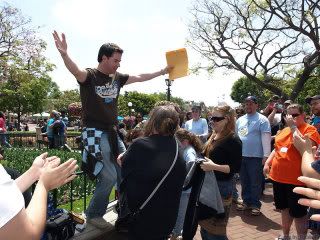 Team Pink Elephants
It is interesting to note that although many of the participating teams have played in previous Rallies, all of our winning teams were first timers! Yes, the Rally can be played and won by ANYONE. You don't need to be a theme park expert, you just need to be quick on your feet, come up with a good plan, and be able to recalculate your plan when crowds, ride closures, and unexpected events throw roadblocks in your way! Yesterday's teams had to deal with both Splash Mountain and Indy going down and problems in Fantasyland.
The
3rd place
certificates (and Pirate pins) went to . . .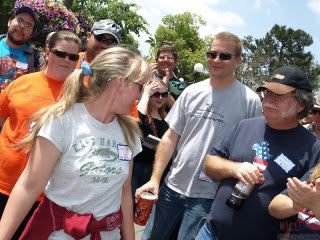 Team I Do Boring Things
2nd place
(and Pirate keys) went to . . .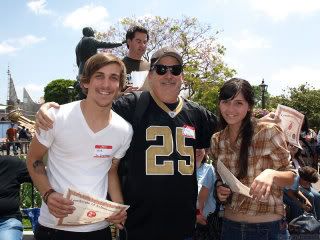 team Dinglehoppers
And
1st place
(and large collectors edition Pirate pin) went to . . .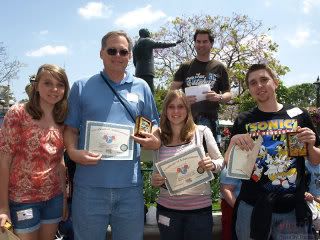 team "
Without a Clue
"
We had a GREAT time with all of you yesterday and thank you for being part of our special event. We love the Disneyland Resort and think that our Gumball Rallys are a great way to have a fun time in the parks with your friends and family.
If you'd like to participate in our Gumball Rally on May 30th, please visit the
Gumball Rally Information Thread HERE
for more info or to ask questions. To sign up, visit the
Rally Registration page HERE
.
Huge thanks to Fishbulb and Mamabot for writing and artwork on the question sheet, and to Circarama, Monorail Man, our spotters and staff for running a smooth event!
Cheers and congratulations to all of our Rally stars! You are now part of MiceChat history!!!
-Dusty and the MiceChat Crew