UPDATED - JANUARY 11th 2011 - The official thread has been posted with event details and a link to purchase your tickets to the kickoff party and Wine Reception. Please Click Here for more details: MiceChat Anniversary Weekend Event Details and Tickets



Attention one and all - the MiceChat's Sixth Anniversary festivities will take place on the weekend of January 28th, 29th and 30th.
Don't miss the wonderful opportunity to connect with friends old and new.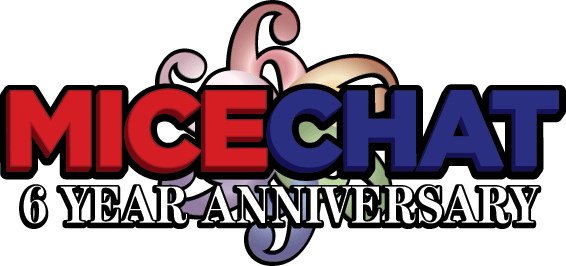 Save the date folks - The MiceChat 6 Year Anniversary Celebration dates are official. This is going to be an amazing weekend! Expect a party on Friday evening the 28th, DCA on Saturday the 29th, and Disneyland on Sunday the 30th! We'll have more details on schedules and deals very soon. If you are looking for a place to stay, please contact our good friends at HoJo: Howard Johnson Anaheim Resort
Call 800-422-4228 Between the hours of 8am to 5pm Monday through Friday

We just can't wait, this will be a lot of fun!