NOTE:
The Jack Lindquist breakfast and book signing at ESPN Zone has SOLD OUT.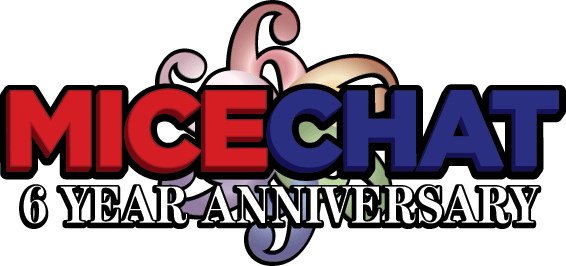 Hello

M

ice

Chat - Happy Anniversary! The big MiceChat celebration weekend starts TODAY!!!!!!!!

This year's signature events, a fabulous Wine Reception at the Pop The Cork wine bar and breakfast at the ESPN Zone with Disney legend and first Disneyland President, Jack Lindquist are both SOLD OUT.
We are trying something new this year, each of the meets and events is hosted by a well known MiceChatter, Moderator, Admin, or Columnist. It will be a great way for you to meet new folks and old!

3 days of fun, food, friendship and frivolity await. January 28th through 30th at the Disneyland Resort.

MICECHAT 6 ANNIVERSARY CELEBRATION


We have the schedule listed out for you below, but we also have a handy times guide you can download and print out:


Party Night
FRIDAY, JAN. 28th
7:00 – 9:00 pm
An evening of fun with the who's who of MiceChat. Meet Al Lutz, Sue Kruse, Dustysage, Monorail Man, a host of fabulous columnists and all your favorite Micepals at the very cool Pop the Cork Wine Bar at the Anaheim GardenWalk. Admission is just $12 for this MiceChat 6 Year Anniversary kick-off event. There will be a full cash bar and appetizers available for purchase. Make sure to stop by and say hello to your hostess, Moderator IndianaJenn.

We're sorry, this event is now SOLD OUT

Fun And Games Day
SATURDAY, JAN. 29th
(DCA park hours 10 am to 10 pm)
9:00 am - 11:00 am
Breakfast and Book Signing with Disney Legend, Jack Lindquist
ESPN Zone in Downtown Disney
-
EVENT NOW SOLD OUT!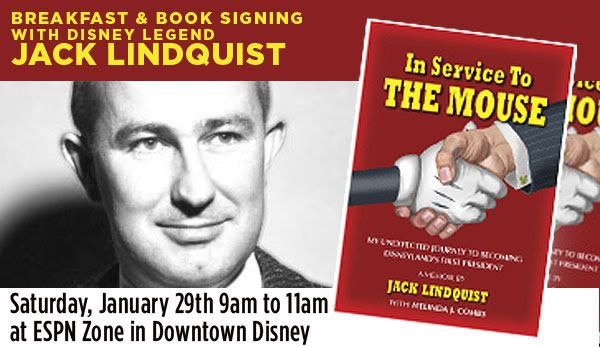 BREAKFAST WITH DISNEY LEGEND JACK LINDQUIST
Saturday, January 29th 9am to 11am at ESPN Zone in Downtown Disney
If you love Disneyland, we've got an opportunity for you to meet a real Disneyland original - Jack Lindquist. Jack was Disneyland's very first president and a man who forever shaped the history of Disney's theme park empire. Now in his mid 80's, Jack has penned a book about his experiences with Walt Disney, famous Imagineers and a host of celebrities and Disney notables. Jack will have copies of his book, In Service To The Mouse: My Unexpected Journey to Becoming Disneyland's First President, available for purchase and signing. While we learn a bit about Disneyland History, we'll also feast on a delicious breakfast at one of Jack's favorite restaurants, the ESPN Zone in Downtown Disney (which is celebrating its 10th anniversary). Breakfast with Jack is just $20 and includes a gift bag with a $10 game card and an ESPN Zone lanyard!
EVENT NOW SOLD OUT
11:30 am
Fishbulb's Mice and Go Seek
Start and Finish in Hollywood Pictures backlot in front of the former Millionaire building (by the exit of Muppet Vision 3D)
We'll welcome all our MiceFriends and start our anniversary off with a fun game of Mice-and-go-seek! You'll meet 5 MiceChat personalities, who will then be sent out into the park to "Hide". Your goal is to find them - the person who finds the most wins! Look for clues by following MiceChat's Twitter feed. Hosted by Micechat's Art Director and In The Parks Editor, Fishbbulb.
12:45 pm
Maximum Lunch Time with MickeyMaxx
Pacific Wharf
(tables to the side of Cucina Cucamonga and closest to Paradise Pier)
Grab your food at any of the Pacific Wharf eateries. We'll grab tables and schmooze with Moderator MickeyMaxx.

2:00 pm
Mamabot's Marvelous Mid-Day Eye Spy
Sonoma Terrace at the Golden Vine Winery, in front of the Blue Sky Cellar
A returning favorite event hosted by Special Events Crew Member, Mamabot, and assembled by Mamabot & Fishbulb. This is a fun little event that ANYONE can play and enjoy. The team who completes the most questions in one hour wins! We've never had a perfect score, will you be the first?

3:00 pm
Rixter's Relaxing Respite at the Blue Sky Cellar
Blue Sky Cellar next to the Sonoma Terrace at the Golden Vine Winery
While Mamabot's team scores the Eye Spy, join Rixter, Special Events Crew Member and Editor of MiceChat's "Weekend Update", and take a peek inside the Blue Sky Cellar for all of the exciting changes coming to the little park that could.

4:00 pm
pratt55's Puppets and Pixar Tour
Meet at the Mickey Fountain in front of Monsters, Inc.
As soon as everyone is assembled, join Moderator pratt55 on a ride through scenic Monstropolis. Then, we'll head off for even more shenanigans with Kermit and the Muppets.

NOTE: No Dinner Meet is Planned
7:00 pm
MaryAnn in Wndrlnd's DRINK MEet
Hearthstone Lounge at the Grand California Hotel
(find a spot on the heated outdoor patio)
Lounge around with Special Events Crew Member (and MiceChat's resident bartender) MaryAnn in Wndrlnd. Kick back and relax!
7:30 pm
Monorail Man's Magical Mystery Trivia Contest
Hearthstone Lounge at the Grand California Hotel
(on the heated outdoor patio)
Join MiceChat Administrator and Game Show nut, Monorail Man, for his renowned trivia contest (a hit of last year's anniversary and the Gumball Rally). With a new format to surprise us all, you don't want to miss this much talked about event.
9 pm
ElecTRONica
Hollywood Pictures Backlot
In Front of Flynn's Arcade
(Former Hollywood and Dine)
Step into the grid and meet a legendary micechatter with one post to his/her name, but everyone knows his/her face. The answer will SHOCK you….
Classic Disneyland Day
SUNDAY, JAN. 30th
(Disneyland park hours 9 am to 11 pm)
9:15 am
Demigod's Feast for the Multitude
River Belle Terrace
Breakfast at the Riverbelle. An anniversary tradition! Only made more regal by Demigod, MiceEars Crew Member.

10:15 am

Disneyland Railroad Grand Circle Tour hosted by Dustysage
Start and Finish at the New Orleans Square Station
Another anniversary tradition! Dustysage will take us through every land in the park in under 30 minutes! Then, as time allows, we'll take a trip around the Rivers of America and prepare for the biggest meet of them all in the Hub at noon!

12:00 pm
Noon Hub Meet (Sponsored by Howard Johnson, Anaheim Resort)
The Walt Disney and Mickey Mouse Statue in the Hub in front of the Castle
As we do every Sunday, we'll meet by the Partners Statue just to Walt's right hand. This is the meet that started it all. We'll greet new friends and old, chat, gossip, give thanks and then take a big group picture!

12:30 pm
Group Picture
In front of Sleeping Beauty's Castle

1:00 pm
penguinsoda's Practically Perfect "Potluck" Lunch
Carnation Gardens
Grab lunch from wherever you'd like and then bring it back to the tables located at Carnation Gardens (the area next to the stage located behind Rancho Zocalo and to the left of the castle). Moderator penguinsoda will be expecting you and assist you with tables.

2:45 pm
Barbaraann's Bumpkin Bash with Billy Hill and the Hillbillies (get in line because this show always fills up on MiceChat weekend)
The Golden Horseshoe
Join Barbaraann, one of our most prolific posters and earliest members, with 40,000+ posts to her name, as we pay a call to the four brothers named Billy. Stomp, hoot, and holler along with the songs and slapstick.

3:45 pm
Geek Out with D23's Disney Geek, Jeffrey Epstein
Magnolia Park, in front of the New Orleans Train Station
D23's Jeffrey Epstein hosts a meet and greet with the MiceChatters, complete with Prizes for a few lucky folks!

4:15 pm
Villains Fan's Voyage of Villainy with Pirates and Poltergeists
Magnolia Park, in front of the New Orleans Train Station
Meet Moderator Villains Fan in Magnolia Park (the round park between the New Orleans Train Station and Haunted Mansion). We'll head off together as a group by 4:20 to pillage the Caribbean. Then, we will proceed to wake the dead at the Haunted Mansion. We will return to Magnolia Park to say goodbye to dear friends. This will be the last stop on MiceChat's 6 Year Anniversary itinerary.


Whether you are able to join us or not, THANK YOU for making MiceChat a part of your life. We appreciate you and your support over the last 6 years and can't wait to share a whole new year of friendship and fun.
Stay at the Howard Johnson Anaheim Resort
If you are looking for a place to stay, please contact our good friends at
HoJo who always take the very best care of us and support all of our special events: Howard Johnson Anaheim Resort
Call 800-422-4228 Between the hours of 8am to 5pm Monday through Friday - Ask for the special MiceChat Rate.
PRIZES,

PRIZES

,

PRIZES


We are giving away over a thousand dollars worth of prizes during the MiceChat 6 year anniversary weekend! Here are some of the prizes you could win in the Mice and Go Seek, Eye Spy, Magical Mystery Trivia Contest, and MiceChat noon meet (on Sunday). Come for the fun and you might just win one of more than 50 prizes!
2 night stay at the Grand Californian Hotel

* (Sponsored by Fairy Godmother Travel),
T
ickets to Knott's Berry Farm

,
Discovery Science Center Tickets

,
LEGOLAND Tickets,
The Sherman Brothers Songbook CDs,
BLU-RAY movies,
Vinylmation Figures,
LEGOLAND Gift Basket,
Board Games,
World of Color USB Drives,
Books,
Eeyore Magic Towels, and more!
Please support our fantastic MiceChat Anniversary Partners: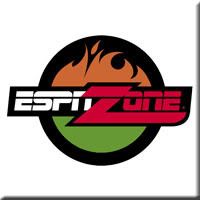 Fairy Godmother Travel
.
LEGOLAND CALIFORNIA
.......
.
ESPN Zone
Knott's Berry Farm
...........
.
HoJo Anaheim
. .... .
Discovery Science Center

You can show your support of MiceChat and help us promote this special event by posting the following image to your sig-line and by sharing info about our anniversary weekend with your friends and family on FaceBook, Twitter and beyond.
Much thanks to all the great folks of MiceChat's
Special Events Crew for piecing together an amazing schedule this year!

It is hard to believe that 6 years have flown by so quickly. So much has happened in that time. Nearly 43,000 people have joined the site. Countless friendships have been made. Folks have fallen in love and made families. Dear friends have moved up to that theme park in the sky. And an endless stream of entertainment has flowed onto our boards and blogs by some of the most creative and fun people I've ever had the pleasure to meet.

Let's get ready to celebrate for a full weekend with friends old and new as we mark another notch in the calendar and begin a whole new year of MiceChat history.

Thank you for your friendship, love and support. There is simply no better community on earth than you good folks!


-Dusty and the MiceChat Crew


*2 Night Stay at the Grand Californian Hotel, dates and other restrictions apply,
must be booked through Fairy Godmother Travel.