(Update AP

RIL 10th, 2013

) - The Gumball Rally is now SOLD OUT. If you'd like to be placed on the waiting list, please CLICK THIS LINK and enter your info. If spots open up (and they often do), we'll let you know!

Gumball Rally

Tshirts

and

Past Party tickets

now available in the MiceChat Store - HERE



MICE

CHAT

GUMBALL RALLY - MAY 4th, 2013


May the 4th be with you!



The world famous MiceChat Gumball Rally

will roar into the Disneyland Resort

on May 4th!

And to celebrate the date (and Disney's purchase of a beloved franchise), we are shaking things up a bit.







What's a Gumball Rally?
Well, it's the biggest, best and most fun Disney fan event in the known universe. The Rally is a race to find out who can ride the most attractions at Disneyland in a single day. Sounds fun, right? Well, it is even better than it sounds. Fun for folks of any age and you don't need to know any Disney trivia, count bricks in the sidewalk or figure out extremely difficult puzzles that raise your blood pressure. Instead, you'll be riding attractions and figuring out the best

path through the park based upon the challenges we place in front of you (via your game packet)

. We have added an additional

strategy

element to the game this year which

will vex and delight you.



Whether you win or lose, you are always a winner when the race takes place on your favorite rides at your favorite place on earth.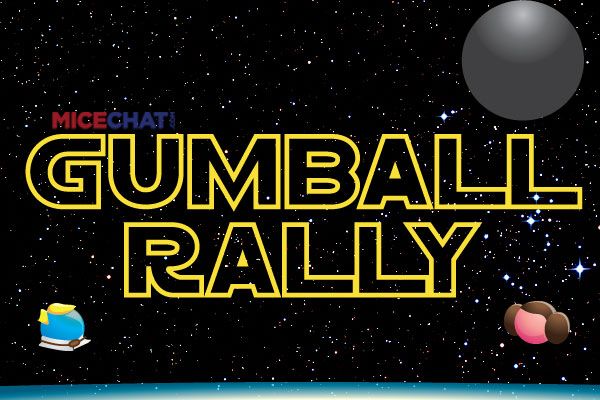 But that's just a little piece of the puzzle. If you've never heard of the Gumball Rally before, please visit the Rally Information Page HERE for more information and FAQ.
[*=1]When: May 4st, 2013
[*=1]Where: Disneyland Resort (both parks) in Anaheim, California
[*=1]Cost: Approx.$27.50 per person (You can get a 10% discount through the end of February by using the promo code: early - MiceChat Gold Memebers can get a 15% discount, please check the Gold Lounge for more information on that Dis

count code

).
[*=1]How Do I sign up?: Event now SOLD OUT, please sign up on the

Waiting List for your chance at additional tickets HERE


[*=1]How Does the Rally Work?: Rally Information Page
[*=1] Note: About a week or two before the event, you'll receive both an email and a phone call from our Rally staff to answer any questions you may have and make sure you know when/where/how the event works.

This year, we are making event t-shirts available, including a lite breakfast at the ESPN Zone in Downtown Disney and have all sorts of prizes and giveaways at our Award Party (sponsored by the Howard Johnson Anaheim Resort and Fairy Godmother Travel). There's even a special game show to help keep you entertained while we wait for the results!



Due to the limited availability of the ESPN Zone and Howard Johnson, we will only be able to allow 500 participants in this year's event. We sell out quicker and quicker every year, don't delay.



PASTA PARTY May 3rd



Whether you are a Rally participant or just

don't want to miss out of the fun, we invite you to join our

Pasta Party the night before the big event. Our classic carb-loading event allows teams to share stories, psych each other out, share a relaxing evening together and have a great MiceChat time. This year's Pasta Party is hosted by the lovely Anabella Hotel (

across the street from Disney California Adventure).

Tickets on sale Now in the MiceChat Store!
MICECHAT NOON MEET May 5th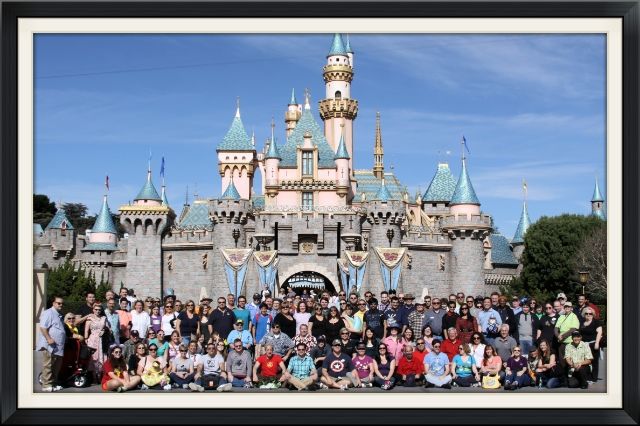 A MiceChat Noon Meet will be held at Disneyland on Sunday the 5th of May. Decompress after your exciting Rally day, share stories, and show off your medals. If you didn't compete in the Rally,

this is a wonderful time to connect with all the great folks in town for the big event. We hope to see you all there!





GUMBALL RALLY TSHIRTS

By popular demand,

s

hirts are available this year as well in the MiceChat Store (availab

le for pick up at the event only, no shipping available at this time)

. If additional shirts are still available after the Rally, they will be made available in the MiceChat Store for shippi

ng.




DON'T MISS OUT ON ALL THE FUN!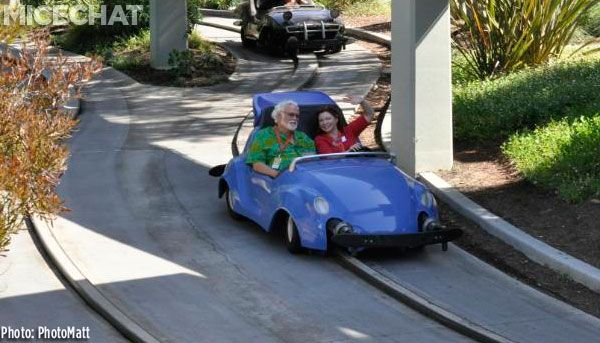 We hear, over and over again, how much fun this event is. Whether you are in it to win it, or just want to experience a unique way to enjoy the parks, the Gumball Rally is for you. The event is great for people of all ages, family friendly, and lots of fun.


VOLUNTEER
If you would like to volunteer to work the event or help with marketing and publicity, please contact Mamabot via Private Message or via email at mamabot@mac.com.

How else can you help? If you love the Rally, please share this page with your friends and family. Tweet, Facebook, email, share, sing, dance and spread the good news to the universe.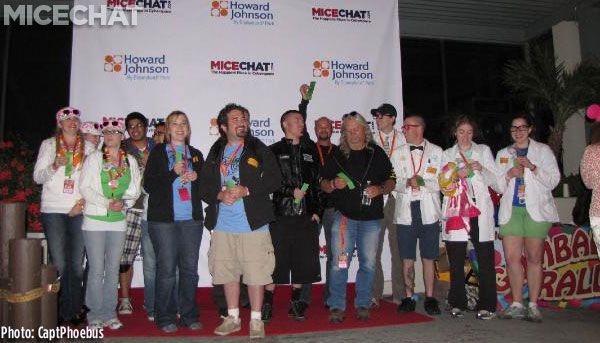 Rooms and Travel Info
This event is sponsored by the Howard Johnson's Anaheim Resort. HoJo will provide discounted rooms to those attending the MiceChat Gumball Rally.
Contact the Howard Johnson Anaheim Resort(within walking distance of Disneyland and home to the Gumball Rally Award Party). Call 800-422-4228 Between the hours of 8am to 5pm Monday through Friday and ask for the MiceChat discount (HoJo is nearly sold out for Rally weekend, so act fast)!
Ask for the MiceChat discount!

If you need assistance planning your trip to Southern California, or would like to book a stay at one of the Disneyland Resort hotels, please contact MiceChat's official travel partner, Fairy Godmother Travel (or write Teresa@FairyGodmotherTravel.com)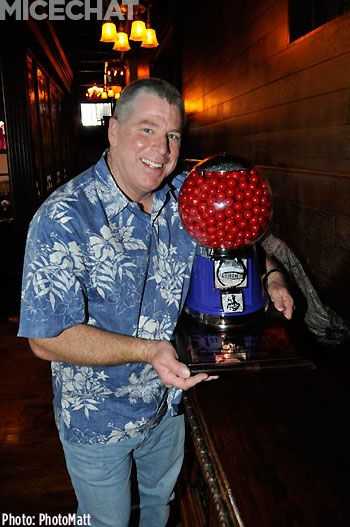 Roll home with the big prize
---
Are you ready to roll?



Full Event details and FAQ is available HERE