JOIN MICECHAT FOR GAY DAYS WEEKEND AT DISNEYLAND - OCT 5th & 6th
MiceChat will host meets on both Saturday the 5th and Sunday the 6th. Plus, we'll be staffing a booth at the Gay Days Expo Center in the Grand Californian. We'll be giving away dozens of prizes over the weekend, so the more you stop by the more chances you have to win!

On Sunday the 6th, we'll also host a FREE Eye Spy game at 2pm which will be fun for the whole family. The hour and a half game is the perfect little escape and is sponsored by the Hidden Mickey Adventure books, so there will be some fabulous prizes!

SATURDAY OCT 5th - DISNEYLAND:
Noon - MiceChat Noon Meet at the Walt and Mickey statue in Disneyland
12:30 - Group Picture
12:45 - Lunch at Hungry Bear Restaurant
2 pm - We'd do a fabulous tour of Disneyland stopping at over the top Disneyland attractions Pirates of the Caribbean, Enchanted Tiki Room, Captain EO, and Small World.
SUNDAY OCT 6th - DISNEY CALIFORNIA ADVENTURE:
Noon - MiceChat Noon Meet in the little park between Flo's V8 Cafe and Sarge's Surplus Hut at Disney California Adventure's Car's Land.
12:30 - Lunch at Flo's V8 Cafe
2pm - FREE Eye Spy Game - Golden Vine Winery (near Blue Sky Cellar entry)

The Fabulous Gumshoe Gallop

is a free Disney California Adventure eye spy game brought to you by MiceChat.com and the Hidden Mickey's Adventures books. Fun Hidden Mickey inspired prizes will be awarded to the top teams.



[*=1]Where

: Meet on the Mendocino Terrace of the Golden Vine Winery (between the wine bar and the Blue Sky Cellar) - See map below


[*=1]When: Sunday, October 6th at 2pm

[*=1]Team Size

: You may compete alone or in teams of 2, 3 or 4. Please note that prizes are awarded to the team regardless of size



[*=1]Sign Up For FREE HERE (while you can just show up, it helps us tremendously if you'll sign up in advance so we know how many packets to prepare.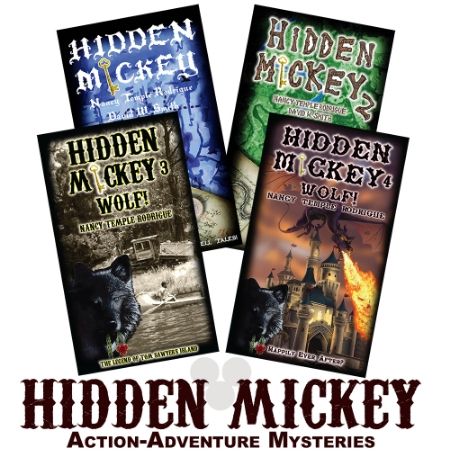 (Learn More About The Hidden Mickey Books HERE)

This adventure will last approximately an hour and a half, with awards scheduled to be given out at 3:30pm.

The eye spy is a fun for all ages event. You don't need to be a Disney expert to play. You'll have a great time exploring some of the details of Disney California Adventure.

Hope to see all you FABULOUS super sleuths in the park on October 6th!
* Please note that while the game is free to play, you will need to purchase your own theme park admission.


Also, stop by and say hello to us at the Gay Days Info Center inside the Grand Californian Hotel Friday and Saturday before noon.

Please help us spread the word. Share this thread with your friends and family! See ya real soon!