MiceChat Gumball Rally and MiceQuest Event Results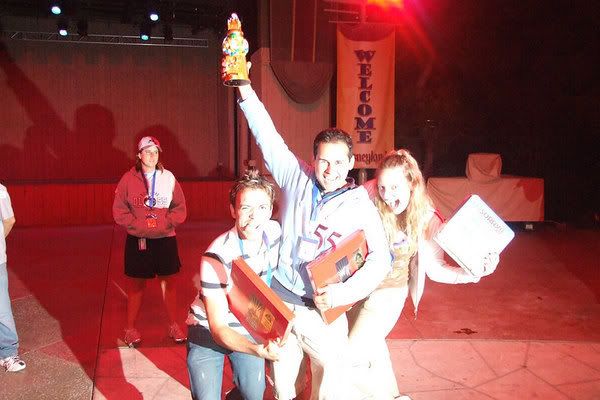 Thank you one and all for helping us celebrate our big day at Disneyland this past Saturday (September 30th). Well over 200 of you were in attendance on Saturday to witness the end of Disneyland's 50th anniversary, the start of the new Halloween season, and the first big MiceChat event.
We were shocked and surprised to see team after team finish the 13 hour quest with smiles on their faces (and perhaps a few new blisters on their feet).
Here are the results you all have been waiting for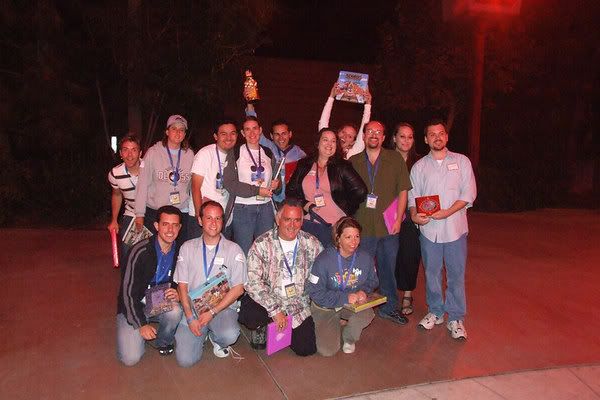 Gumball Rally: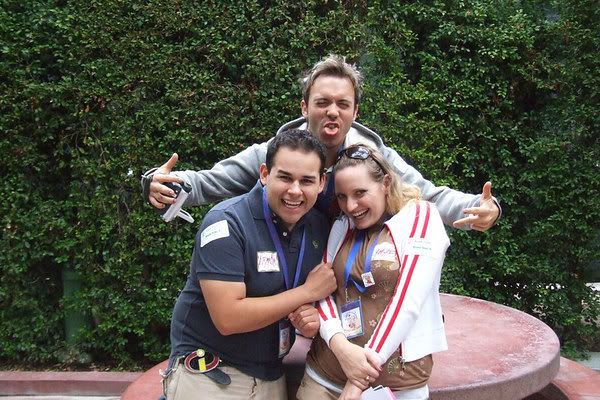 1st place - Team DPC - Aaron, Brandon, Lynze (7:32)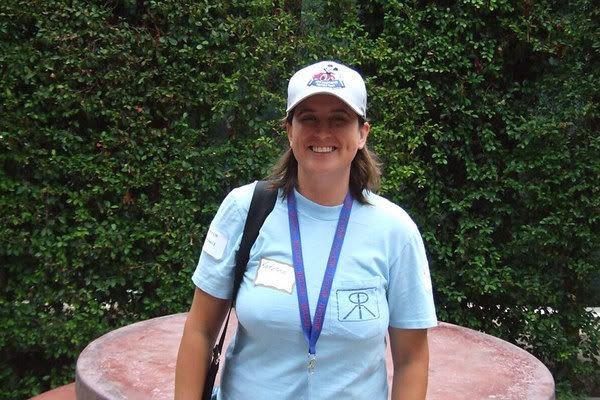 2nd place - Main Street Miniatures - Katrina (7:33)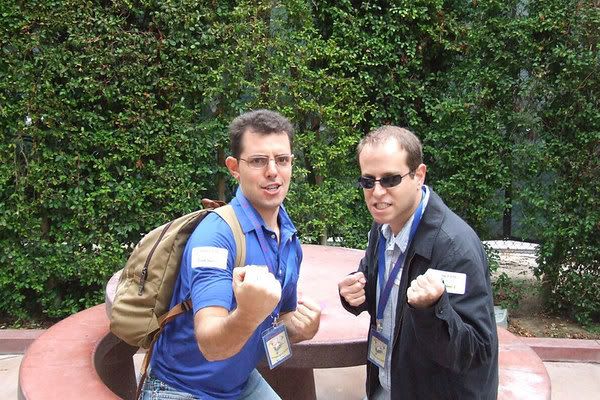 3rd place - Ends of the URT - Joseph "Chernabog" & Nick "Zipper" (7:58)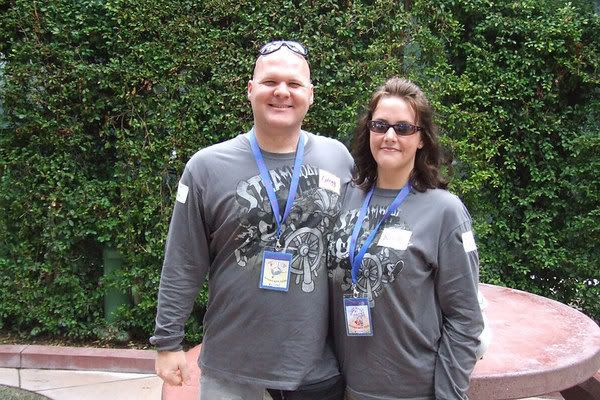 4th place - Clinkerbelle - Gregg & Kristi (8:13)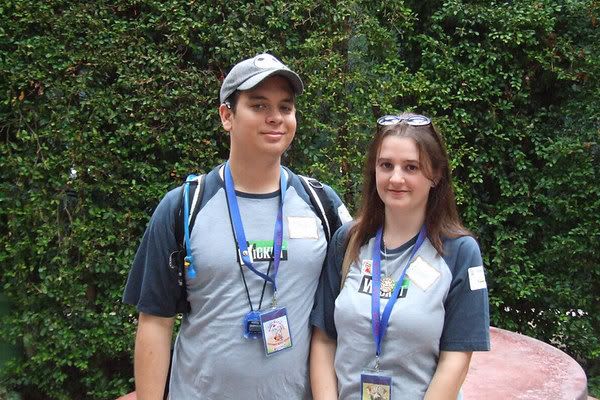 5th place - Team Wicket - Josh "Thejoshualee" & Elizabeth (8:27)
(12 teams finished with full points)
MiceQuest: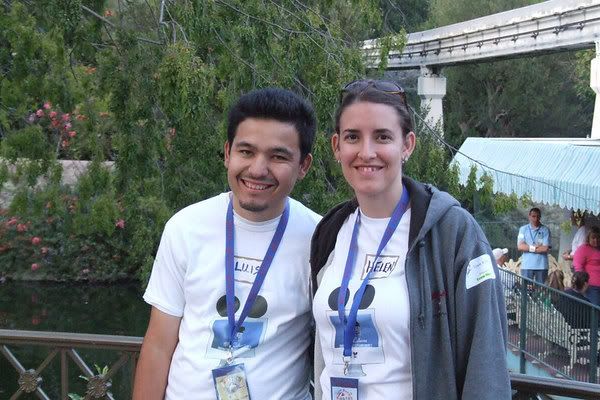 1st place - iMacgineers - Helen & Luis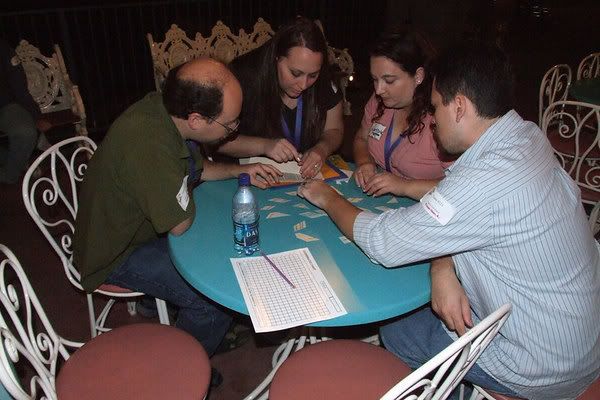 2nd place - Negative Rep Alliance - Amber "Hyperbole", Kevin "Fastpassmountain", Elly "Cuzco-topia", Jeremy "E-Ticket"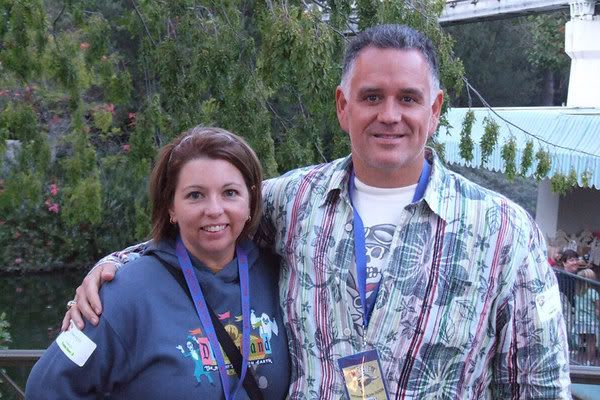 3rd place - Doombuggies - Steve & Stacy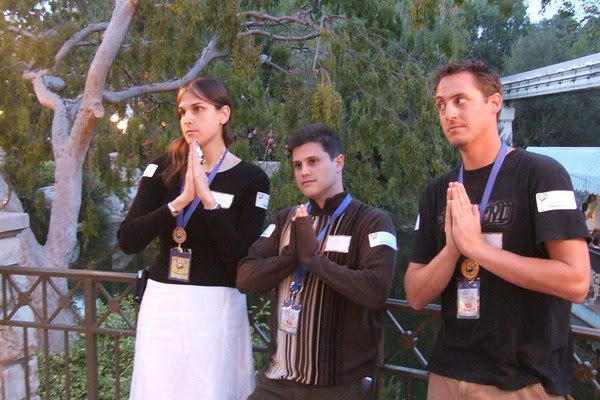 4th place - Shed Heads - Julie "Sadako", Eric, Matthew "Almandot"
(Tie for 5th place)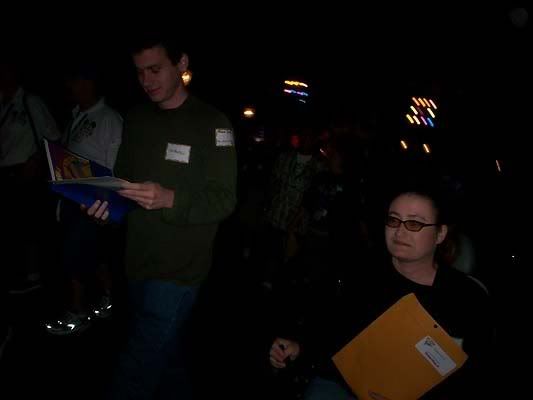 5th place - The Wheel Sleuths - "Crazylegs" & Matt "Capt.Pheobus"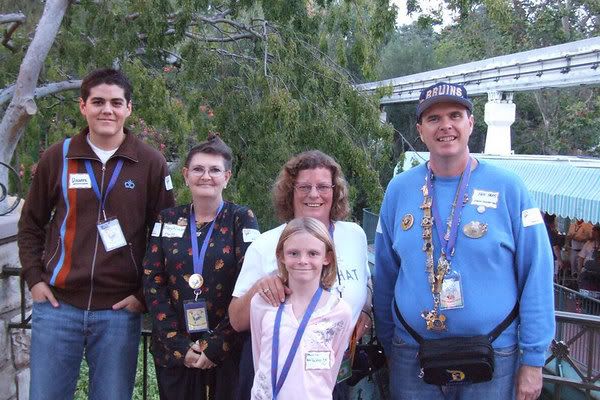 5th place - The Wolf Pack - Diane "Wolfy", Ken "JiminyCricketFan", Daniel, and Mollie
Other prizes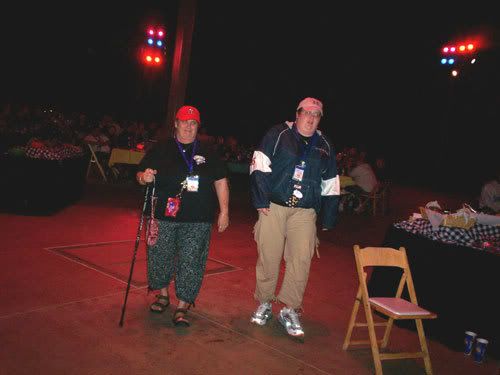 Spirit Award - Jiminy Cricket Girls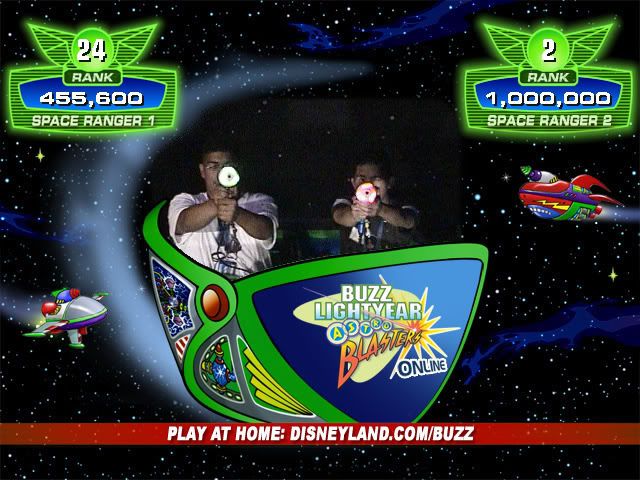 Highest score on Buzz - Pizza Mouse Chips - One Million Points!
M&M -Game DVD Winner
CindySlipper
1st M&M Game Winner
SkyfireScar
2nd M&M Game Winner
CrazyLegs
These events simply wouldn't have been possible without the help of lots of wonderful volunteers.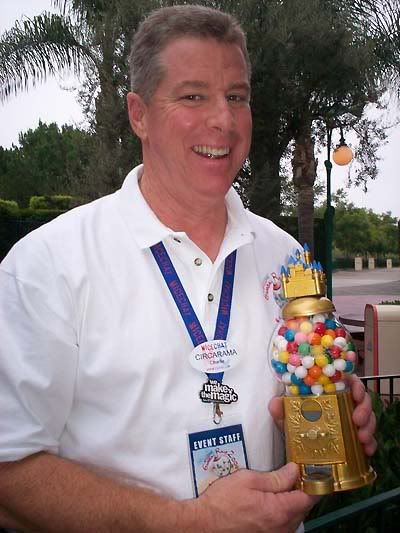 First, I'd like to thank Charlie "circarama" for coming up with the idea for the Gumball Rally and for getting us kick-startedby working with Disney to secure a day and location. He is an amazing guy to work with and we are so very lucky to have him as a member of our boards.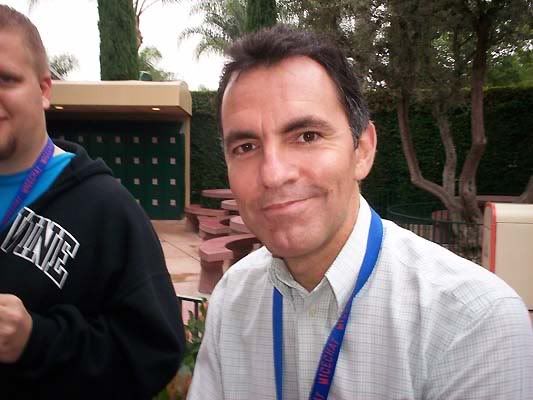 I'd also like to thank Phil "Speederscout" who wrote the "Riddle of the Astrogate" a Tomorrowland Adventure, for our MiceQuest. It was hard (perhaps a bit too hard) but very interesting and entertaining none the less.
There was also a lot of effort going on behind the scenes; if you noticed our beautiful banners, graphics, and logos created for the three events, they were all designed by our very own Fishbulb. And our resident tech-head, Monorail Man, created the technical magic necessary to get the store up and running along with everything else that involved plugging yourself into a computer
But there are a cast of others that deserve due credit.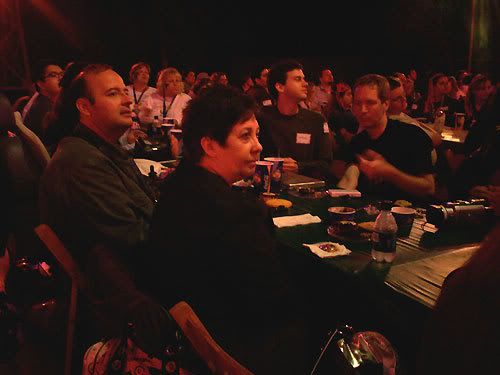 Al Lutz and Sue Kruse of MiceAge and Chuck Oberleitner of O-Meon all provided great help and support in promoting the event and we appreciate their joining us on Saturday. We would also like to thank Al for producing a free MiceAge archive for every attendee of the Dessert Party, we know that it was an expensive and time consuming gesture that I'm sure everyone will join me in appreciating him for.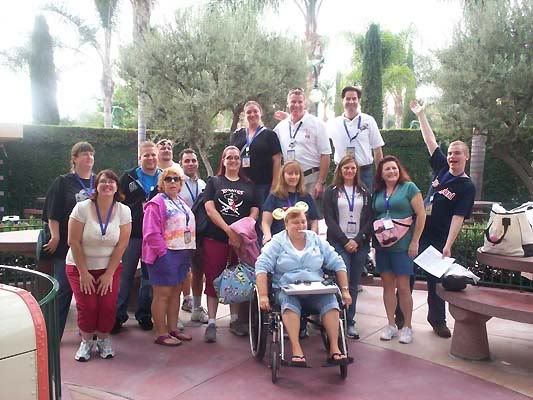 When the time came to get the events organized, Mamabot offered her time and resources to get things rolling (we also recruited her husband and kids) and we soon added: judimouse (the M&M Queen), MAXandBELLEsmom, IndianaJenn, CordyBidl, Demigod, Mr. Lightyear999 (of Craig's Travel), Where's Barbie?, Frodo Potter, Darkbeer (our amazing photographer), Deogee'sMom, lady3jane and her daughter, and a whole cast of extras (who helped us on game day or helped us test the many versions of the quest). You all know who you are and we love you. We were also lucky to have the help and support of our fantastic moderating staff.
But at the end of the night we were all left with one undeniable conclusion - it was the positive energy and fun-loving spirit of all of our Rally and Quest participants that made this day special. It was so much fun watching you all throughout the day and then seeing you risk diabetes at our dessert party that night.
Please don't charge me for the Weight Watchers bill
We had an amazing day with all of you and we learned a lot. You can bet that we'll take what we learned to create even more fun (and evil) ideas for you in the future. We plan to keep our format fresh. Our goal is to provide many exciting new adventures for you in the future. We hope you'll be able to join us.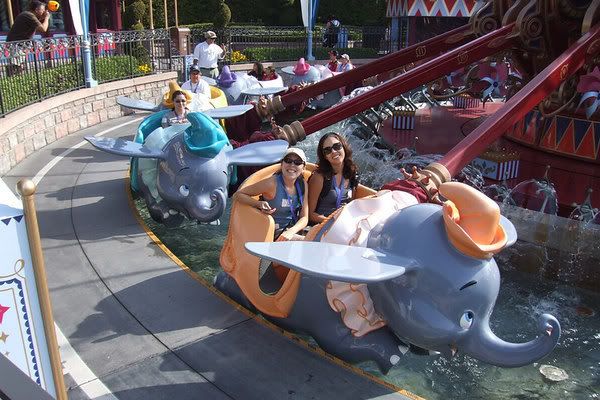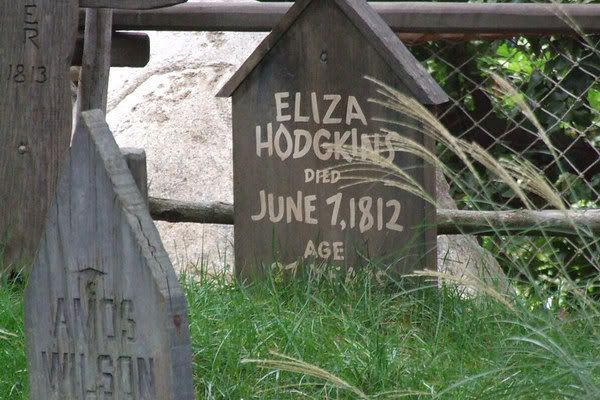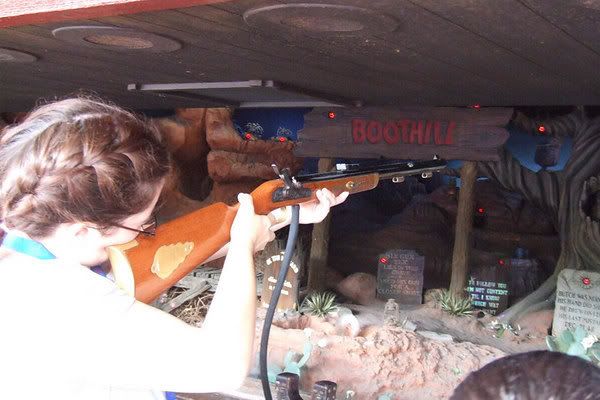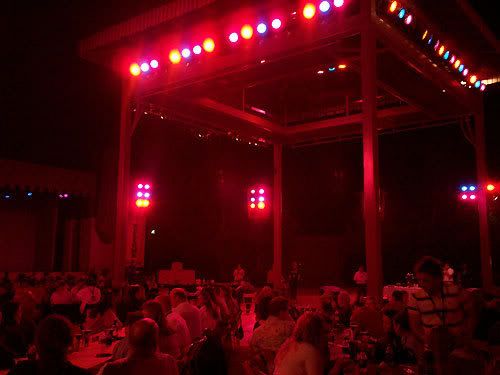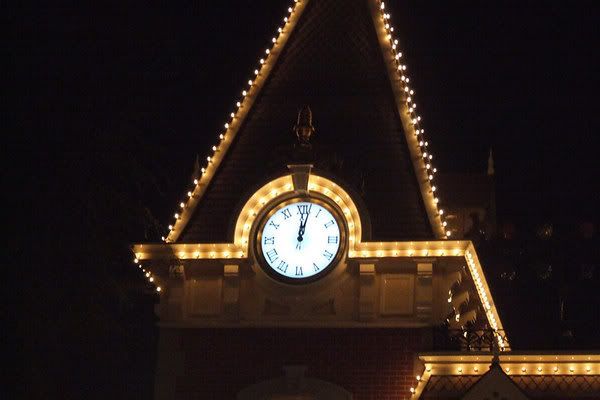 Thank you to Darkbeer for the photos in this update.
More of his photos are available HERE
Until next time, thank you! We hope to see you here at MiceChat.