We did it! I never knew walking a 10k could be so much fun.
Fishbulb, Dusty and Cherabog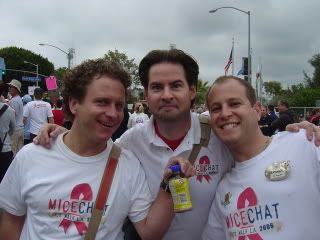 We're official. We have a sign!
Me & Mamabot with our tiaras.
Chernabog and Crazy Legs dance to the "funky" music at the starting line. And by funky, I mean some horrible version of "You'll Never Walk Alone".
Getting a picture of the photographer!