Strangely, I did not take many pictures on the walk today... but here is what I took.
I also just want to take a moment and thank Chernabog for taking the lead on this - it was sooo much fun! And as a semi-newbie... can I just comment that I don't know where I would ever meet such wonderful fun people all in one place...you guys all rock!
IndianaJenn, Jimmy, and Mamabot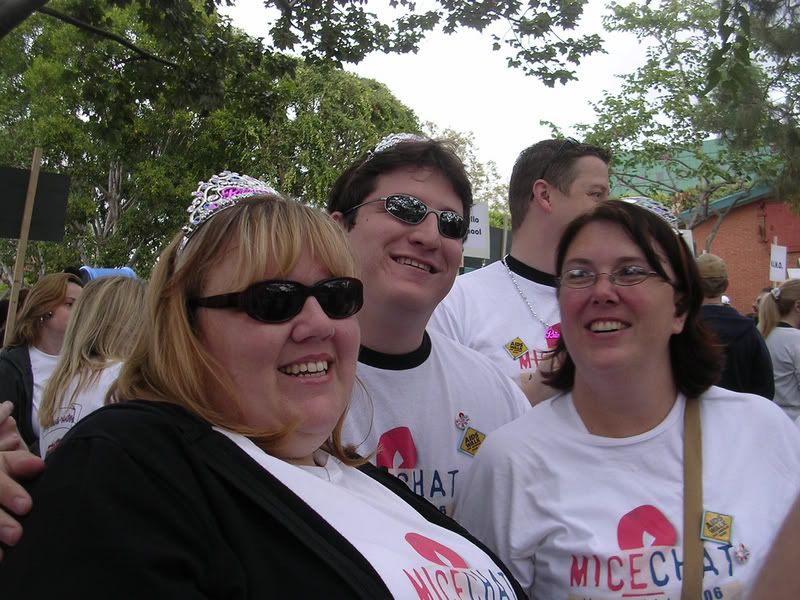 Nesquick Nick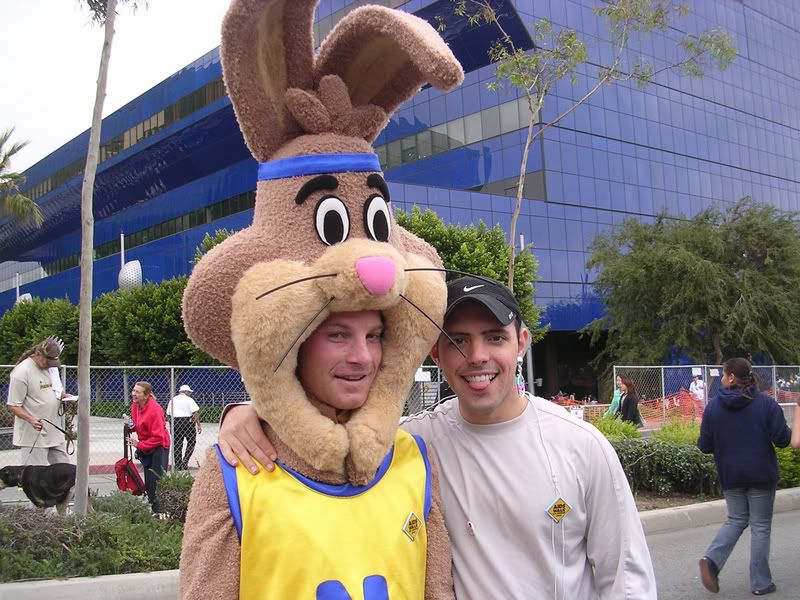 The addition to the sign....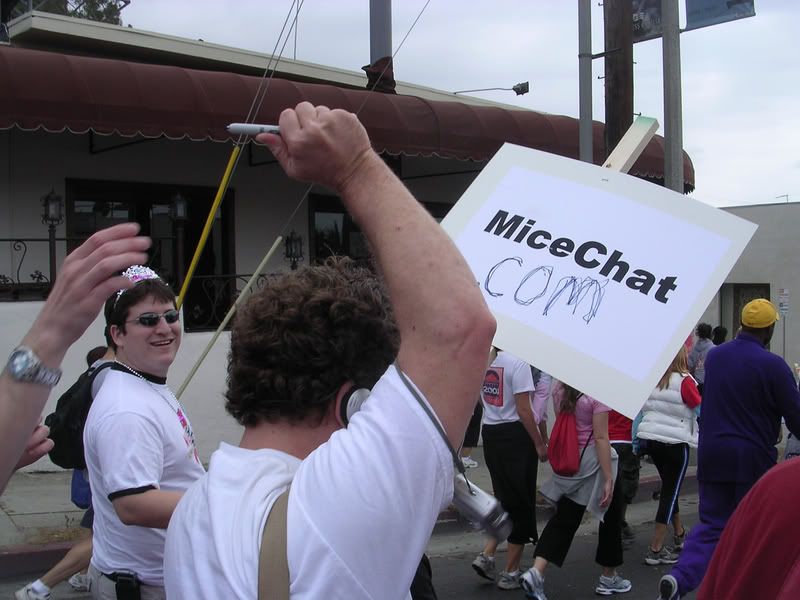 The amazing Fishbulb... who will not allow a single person with a radio mike, a bull horn, etc to ignore our sign!!!
)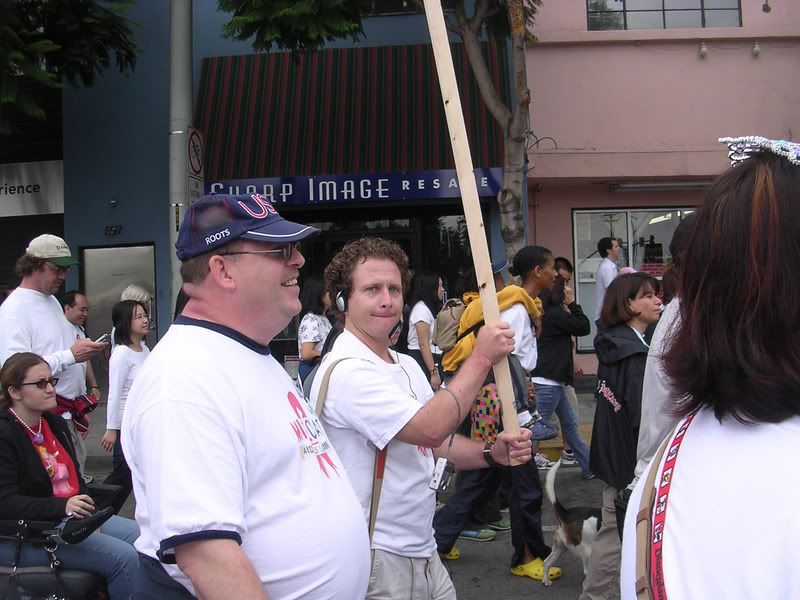 What great earrings you have!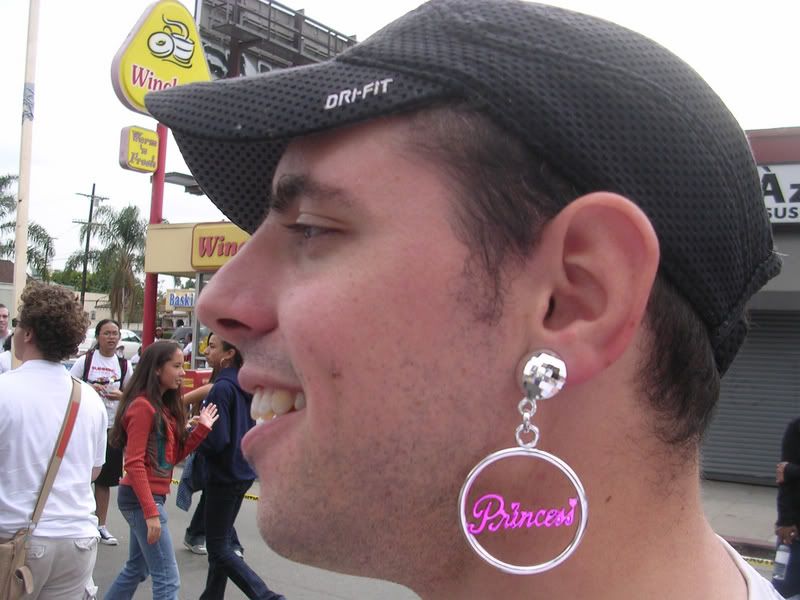 The end is near....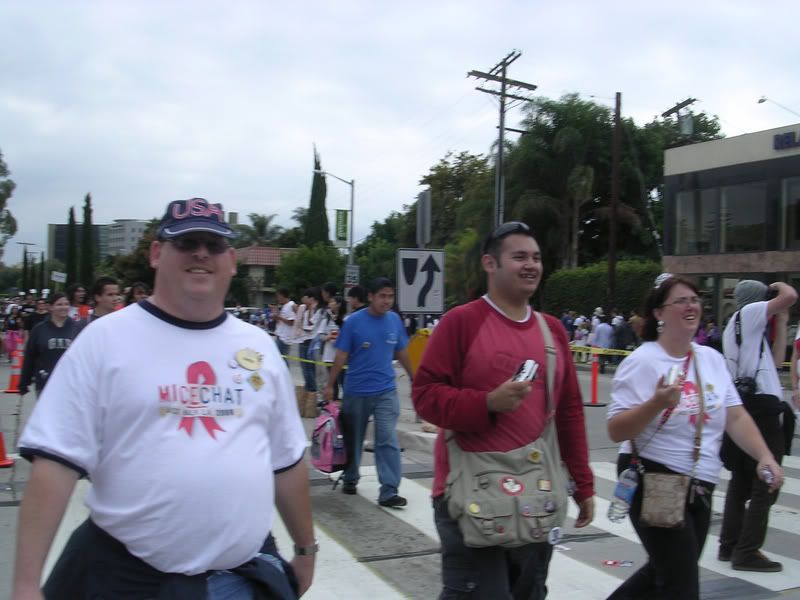 And finally - what would AIDS Walk be without... Uncle Fester?