Hey hey my fellow micechatters,
So i have been debaiting just how to bring you my trip report.. Since i am still in anhiem i will be updateing orlando when i get home.. But i thought id give you a taste of las vegas disneyfanaticboy style so without further or do welcome to las vegas disneyfanaticboy style
So let's start off with a few of my fav photos from vegas then i edited, all of the pixs i took into a video that you can check out
here
Day One
So day one in vegas we arrive and decide to freashin up and hit the luxor to see if our fav magic man and the mindfreak himself was in vegas shooting season 3 of mind freak so here we are outside the hotel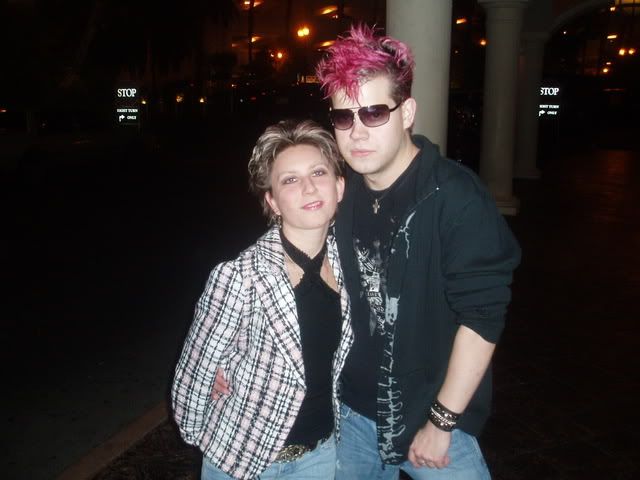 We hit the luxor and what do we see...
Look it's mindfreak 2 the most amazeing chopper ever.. does that mean could it be
The one the only mindfreak himself
Criss Angel
Here's the picture he signed for me
After being on a high after meeting this years magican of the year here's what kinda trouble i got up to on the monoral thing to excaluber
Stay tuned for part two of my vegas trip report with madame tuesels, david copperfeild and so much more drinking lol...