It was just one year ago today, that I attended my first MiceChat meet.
It was Sunday, January 22, 2006 - and I was so excited to be attending not only my very first meet, but MiceChat's first annual birthday party.
And the very first MiceChatters I should happen upon, making my way to the first event...the Wolfpack!
And here are just a few of the wonderful people I met that wonderful day...
Great men of vision, who see and say it all with hugs...
That's Fishbulb and Dusty...thanks again guys!!!
Here's Dusty coming up with yet another important thought that guided us all through the past year...
A touching moment, indeed. And what can you say about the beauty and wonder of MiceChat???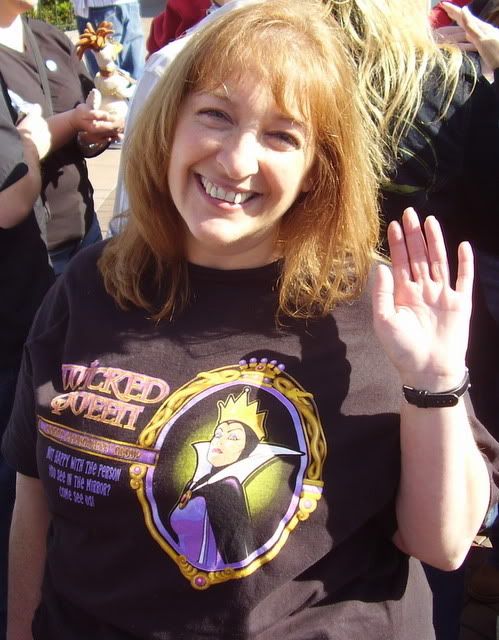 Morrigoon and VillainsFan - two of the great ladies of MiceChat, along with NeverNeverLand and StitchTT6, both of whom I also had the pleasure of meeting, that day.
This was an emotional day for me, as it was my first day back at the park I'd had such a history with in about 10 years. I was anxious to hear about all the great developments of the Pressler era. Lost Boy was more than happy to tell me about all of them, and between bites of a Mickey Mouse pancake he had more than enough time!
Anyway, it was a very big meet - and a great way to get back to my Disney roots. Next Sunday's birthday party may be bigger, better and all that...but it will never replace those...misty water color memm-riessss...of the waaayyy we werrrrre....can it be that it was all, so simple then?
If we had the chance to do it all again, would we...could we...
See y'all for number two.
--Barry