RESULTS POSTED: HERE

UPDATE:

EVENT NOW SOLD OUT!

ONLY PINS REMAIN AVAILABLE AT THE LINKS BELOW


MiceChat 3 Year Anniversary
Mega Meet and Gumball Rally weekend
January 26th and 27th
SIGN UP HERE

Gumball Rally information now posted HERE:


http://www.micechat.com/forums/portal.php?page=gumballrally



3rd Anniversary Meet information now posted HERE:
http://www.micechat.com/forums/showthread.php/anniversary_meet_schedule_jan_27-87312.html?t=87312

Last year, nearly 300 of you joined us at some point over the anniversary weekend. Our 3rd anniversary promises to be even bigger and more fun with the addition of a Gumball Rally on January 26th. One day, two parks - do you have what it takes? Everyone will want to attend the 3 Year Anniversary meet on Sunday, January 27th (Schedule now posted HERE) - it will be the MiceChat social event of the year, filled with meets, friends old and new, and lots of good times.



Calling all Disney Geeks, Fans, Nerds, and Jocks - the MiceChat Classic Gumball Rally just got bigger - MUCH BIGGER! More rides, More Questions, More Fun. Show the world how much you love Disney and see how many attractions you can ride in just one day!!! A simple event that will test every fiber of your being - and you'll love every minute!


INFO PAGE HERE!
SIGN UP HERE
UPDATE:

The Anabella Hotel is offering us a great rate (nearly half off their regular price):
$89 for any of their standard rooms and $99 for deluxe rooms. To book a room, you will need to call into the Reservations Department at 800.863.4888 to make the bookings - the offer is not available through their website. Simply call in and mention the promotion code: "MICECHAT" in order to receive the group discounted rates.
- - - - -
video of last year's event:
http://www.youtube.com/watch?v=http:...?v=TtmhOk26B4E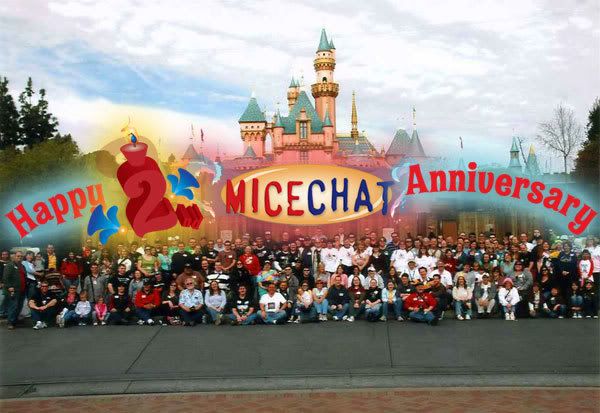 (Last Year's Anniversary Meet)

Don't miss out on all the fun!




-Dusty and the MiceChat Gang