There are some things in MiceChat, as in my life, that I have done that I am not so proud of. But I am proud of the fact that I have been a contributor to and part of this family for almost three years now. You may not know it, but you have helped me more than you could know during one of the harder times in my very blessed life.
And I do point out with pride that on the 27th I will
joyously
attend my third Anniversary meet in a row.
In a short way of saying thanks, and telling friends old and new that I look so much forward to seeing them and meeting others on Sunday the 27th...a few pictures and memories.
January 2006...it was my very first MC meet, and a somewha emotional return to my beloved DL after about a dozen year absence...and the first MC'ers to greet me were Tim, Diane and the Wolfette. Such super people.
And for the first time I met two men who have inspired me in many ways...DustySage and Fishbulb...
Two of the most loving and supportive people I've ever known.
And since the Texas Rose Bowl win over USC was still fresh, I probably bent the ear of this lady, the biggest SC fan I knew on the site at the time...
Cindy "Morrigoon" and I confess this picture was from the 2nd anniversary a year ago, as she made a dramatic late entrance to a meet we had on the train.
Last year's event was also very special, with many more great people.
This time, Princess Buttercup was the first MC'er I encountered, and can there be any better way to start the day?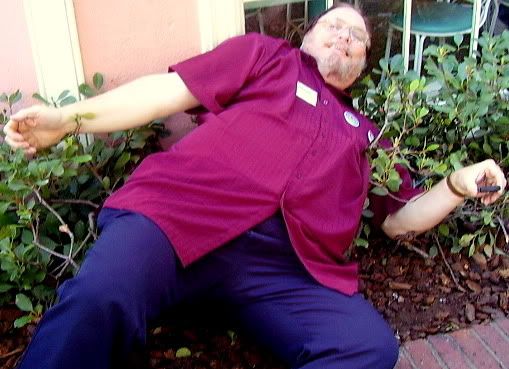 Bedazzled by her loveliness and charm, swept off my feet I was ... and I know that my Kathleen and her Westley understand. I hope.
And I think it was Rixter who offered to help me up, but I handed him my camera instead.
I do love me some Fishbulb...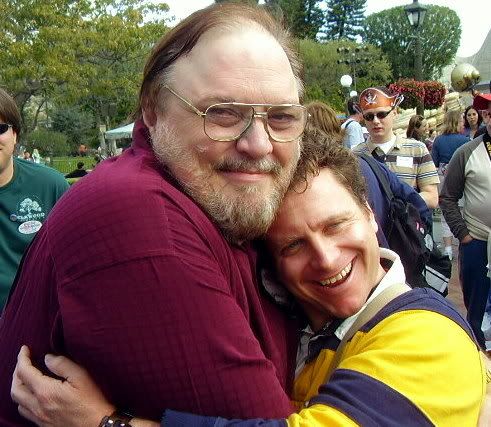 For the record, this is one of my all-time favorite pictures involving me, ever.
And I do love me some purpledove...
Hope you can make it on the 27th, my friend. You always make my day.
In the evening we all got together to ride POTC...leading to one of my personal funniest/most embarrassing moments in 46 years of going to/working at the park.
Through some twisted fate at Laffite's Landing (and my own lack of observation) they loaded boats with MC'ers full and I was still left on the landing. They got me my very own boat to ride in. So, camera in hand, I'm thinking, MiceChatters in front that would totally understand, no one that I could see behind me...are you getting my drift...
And just when I'm feeling good about things....the voice...
"SIR, PLEASE STOP TAKING THOSE FLASH PICTURES."
Dead flashes tell no tales.
The highlight of the night for me was when we got on Haunted Mansion and started the CM's spiel verbatim.
In any event, if you've never been to a meet, please come to this one. If you've been to most every meet, please come to this one. More memories, to be sure, in the making.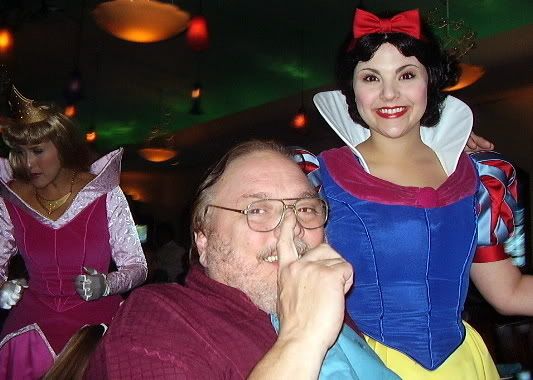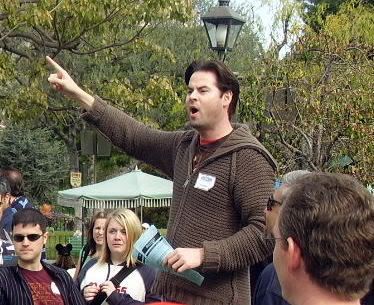 And when it comes big group picture time, the tall ones always go to the back...the view from the rear...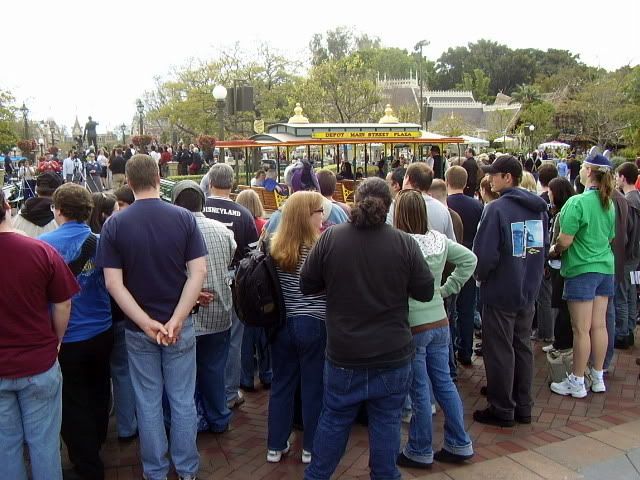 (As Fishy woild say)
THE END. THE END. and THE ENDS
.
Thank you.
--Barry