Yesterday JungleCruiseGal and I headed to the park for the afternoon to have some fun after a very tiring vocal coaching session.
As I entered the park, I couldn't help but feel I was being watched... I think TDA execs are catching on to my evil plans and starting to tail me!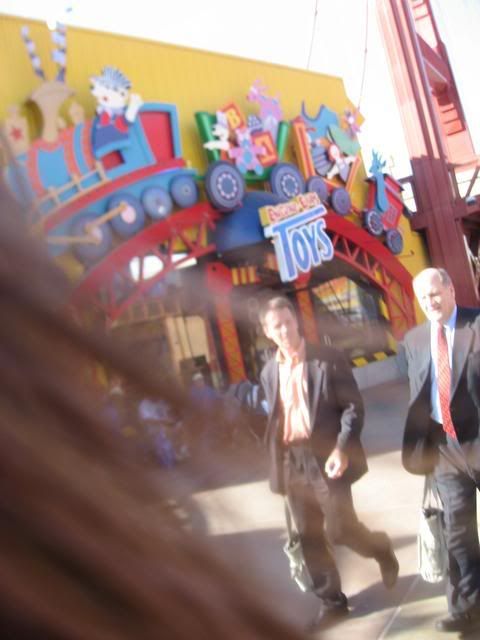 I think they were getting tired of having the same question asked a thousand times, so let's just display the answer on the marquee!
Our first stop was Turtle Talk with Crush because my vocal coach wants me to better develop a similar voiced character for my demo. Unfortunately, the voice actor playing Crush at this presentation wasn't very good. I wasn't very impressed. You can hear him lose the character quite often. His own voice is actually higher pitched than Crush's.
http://www.youtube.com/watch?v=LyU8O5UOs70
Than it was off to Tower of Terror we we noticed a few more subtle additions: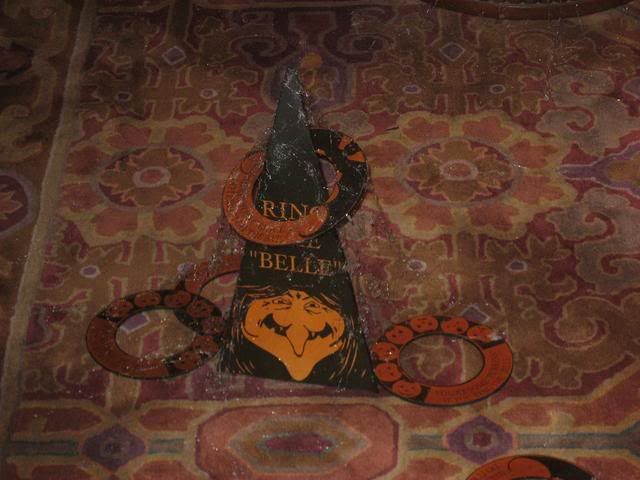 OMG! My X-Files fan-girly :love: just skipped a beat!!!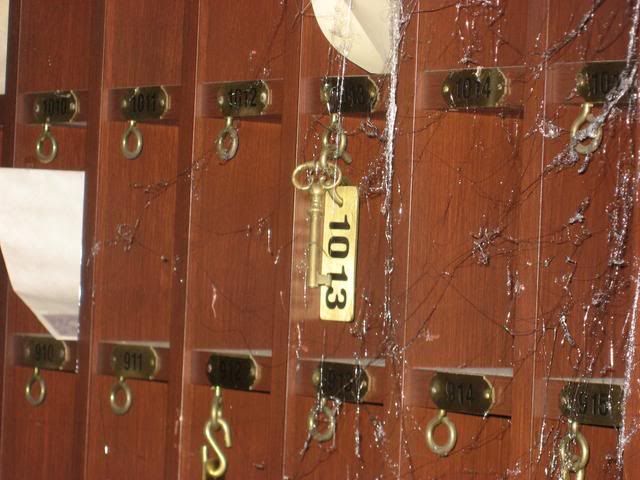 And remember, while in the library, stay on the... um... floor?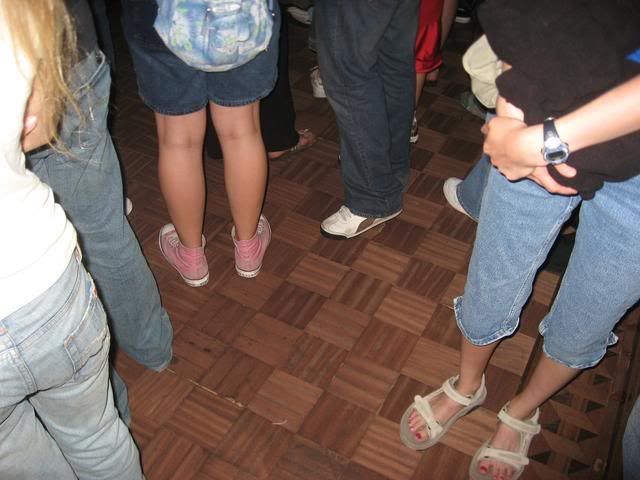 We rode with a few seemingly lost tourists. Unexplainable wackiness ensued... Take a look:
http://www.youtube.com/watch?v=rH61bJ42sWo
Um... hi...
Guys... I think we're witnessing a reenactment of DCA's conception: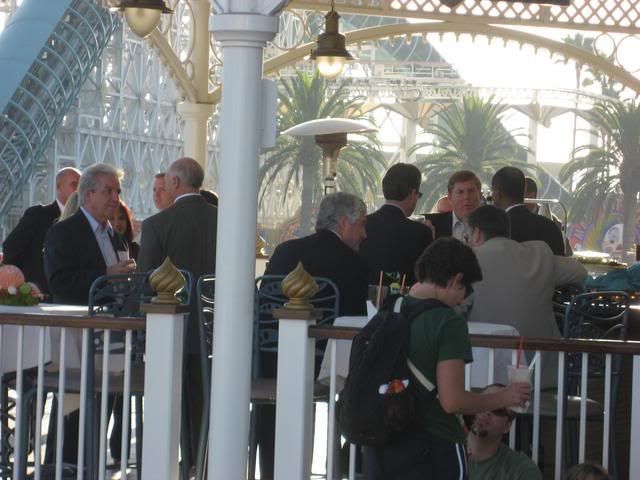 Then it was off to the real park where we noticed many changes underway.
Goodbye beautiful floral!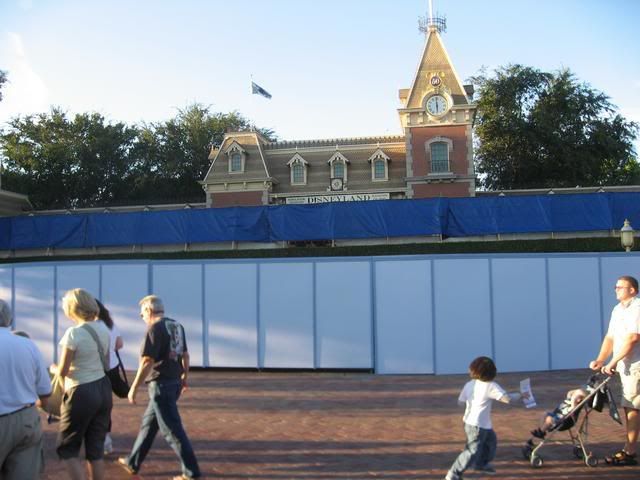 Hello pumpkins!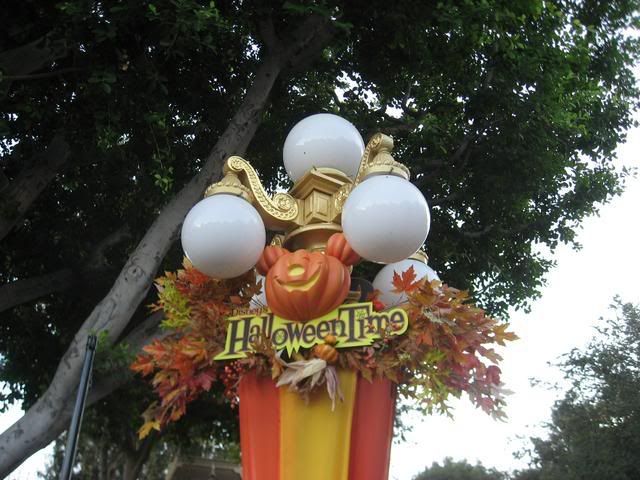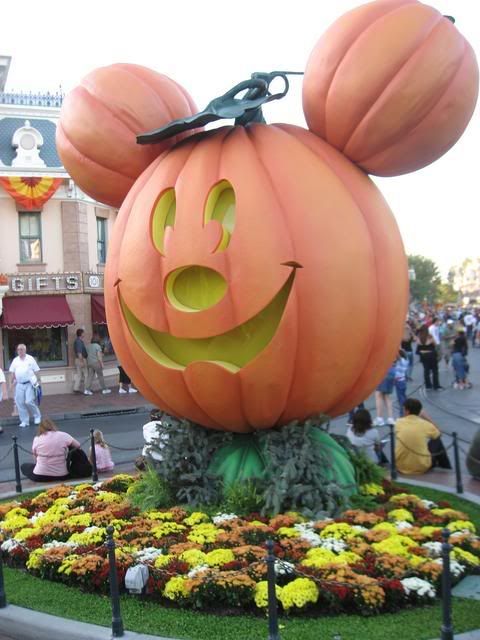 Mara didn't have many visitors... word must be getting out that well... she's kind of a *itch...
Although she does know how to decorate the place!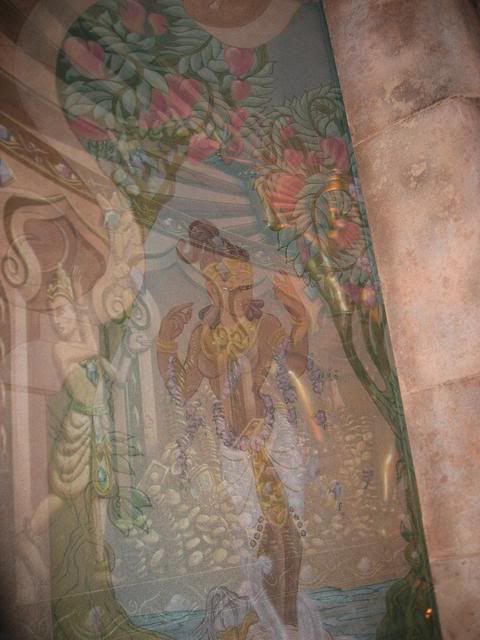 We went for a voyage through the Carribean and it looks like Captain Jack found his missing hat!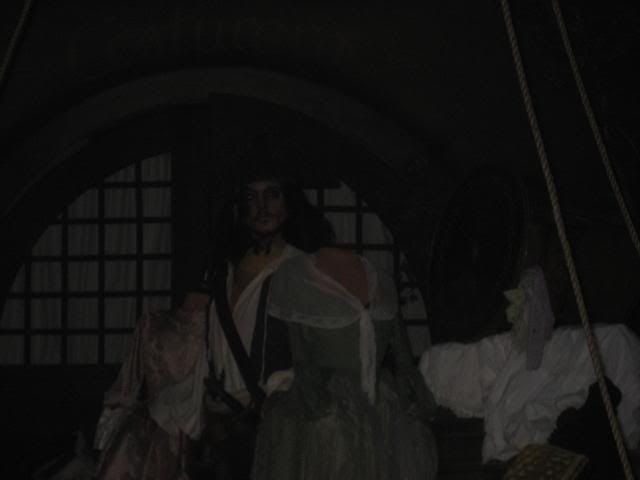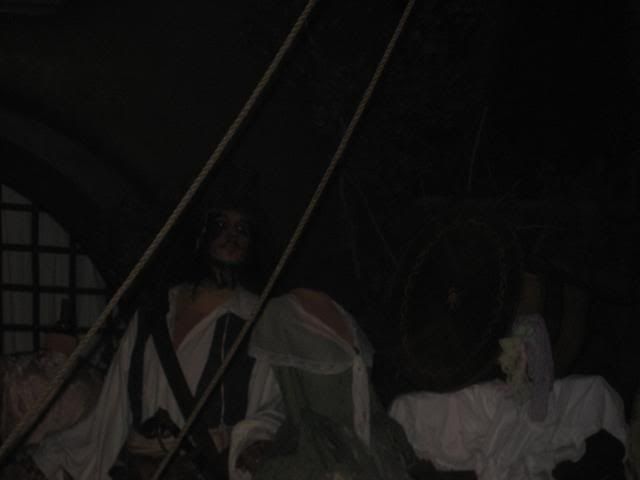 And then it was off to zoom through space... backwards!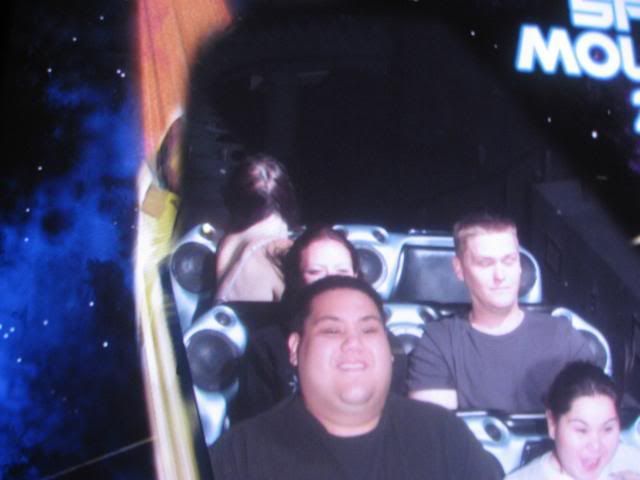 As we left the park, the pumpkins lit up through magic!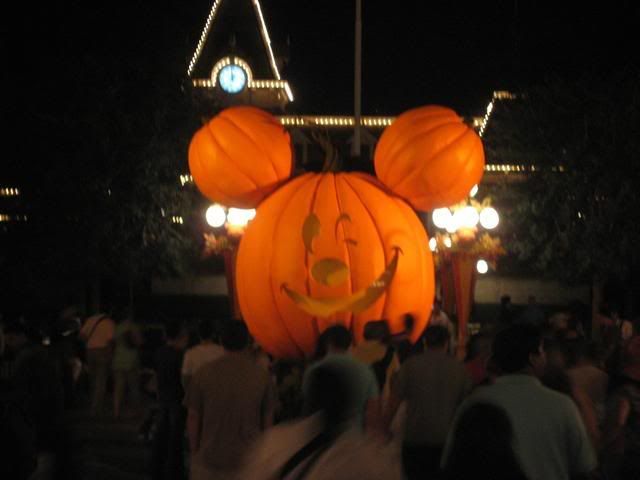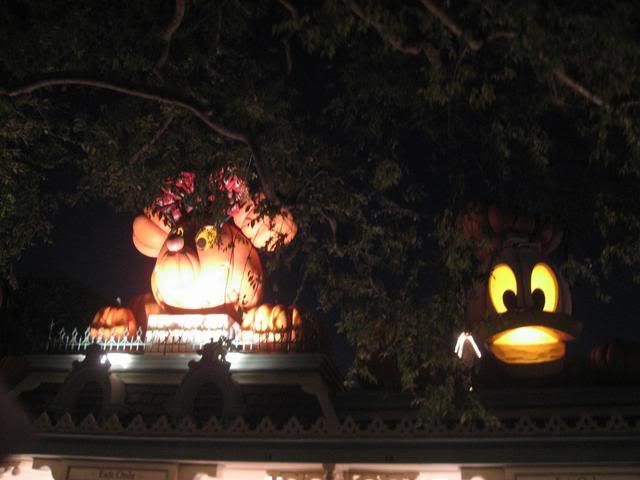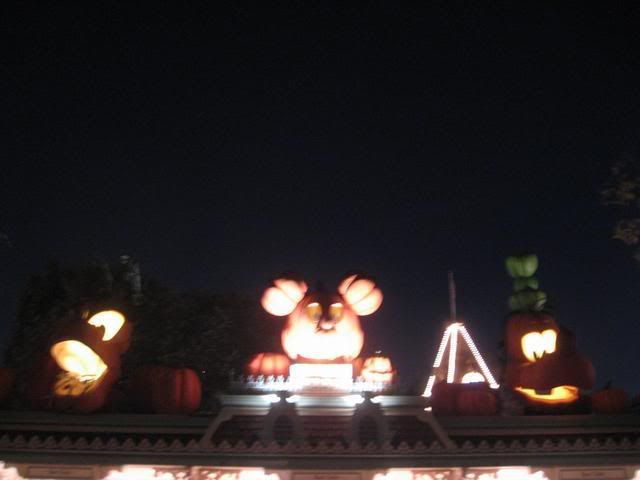 But before we head home, it was time for a quick meal at the ESPN Zone, where it seems drunken sports fans were getting rowdy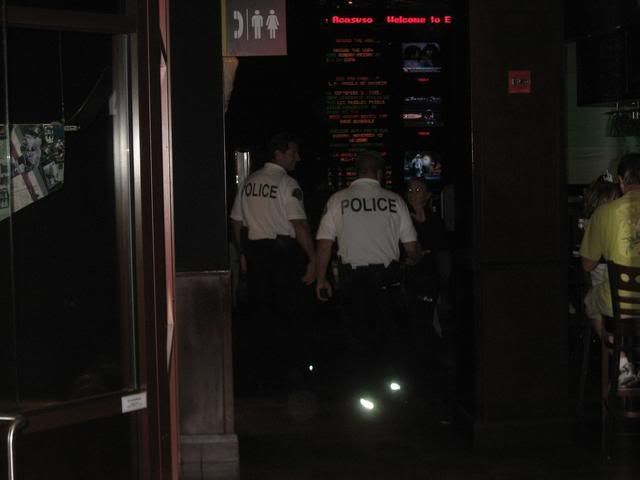 Or maybe they were just there to catch purple haired clutzes with a knack for shattering glasses