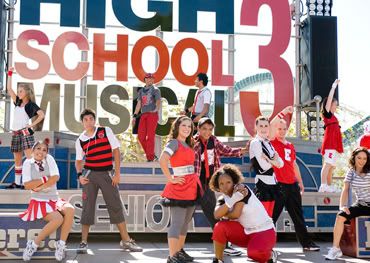 24 October 2008
'High School Musical 3'
Live Show Opens at
Disney's California Adventure
The new, interactive street show invites Guests to dance, sing along and celebrate the music of the new theatrical motion picture "High School Musical 3: Senior Year," which also debuts in theaters on Oct. 24.
Three shows will be perfomred daily at Sun Plaza, near the main entrance, and the Golden State Stage.
Teens and tweens who are big fans of the "High School Musical" score will sing along with two of the movie's hottest numbers, "A Night to Remember" and the theme song, "High School Musical."