January once again brings the International Consumer Electronics Show to Las Vegas for a week-long techfest spotlighting the latest in electronic goodies, many of which won't be in stores for months. For the third year in a row, I'll be wandering the CES exhibit halls for MiceChat, seeking out both cutting edge technology and coolest silly toys among the 2,700 exhibitors. There'll be a few celebrity encounters, I'm sure, and maybe a cocktail party or two.
This year's show is certain to have a different vibe to it in light of the current world economic crisis. Attendance is expected to be down, but still 300 new vendors will be exhibiting at CES this year (no word on how many didn't--or couldn't--come back from last year). Continuing the trend started a few years ago, there'll be a bigger emphasis on content providers, from small companies that develop iPhone apps to media giants like Sony Pictures Television and NBC Universal. Disney will be represented too with a presentation on Thursday by Disney-ABC Television president Anne Sweeney and a Friday panel discussion with Hollywood execs that includes Disney senior VP Bob Lambert.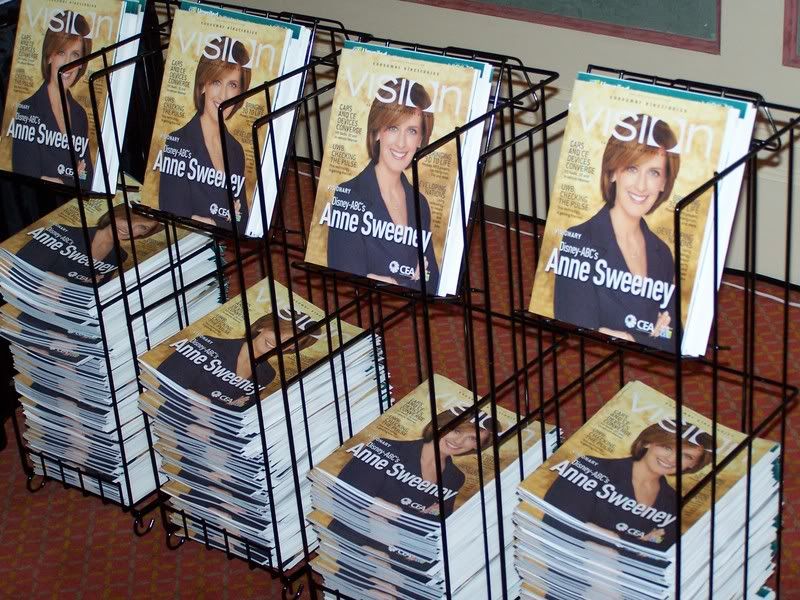 Anne Sweeney In Da House!
There'll be HDTV's, video games, high-end audio, tricked-out cars and a thousand different things to plug your iPod into. There'll be green technology, senior technology and safe technology for kids. There'll be my sore feet and aching back from traversing millions of square feet of exhibit hall space. There'll also be loads of pictures, posted daily in this thread and live as they happen on my
FuzzyShot Photo Blog
(tune in tonight after 4 pm Pacific for the first wave of live pics from the press preview event, CES Unveiled).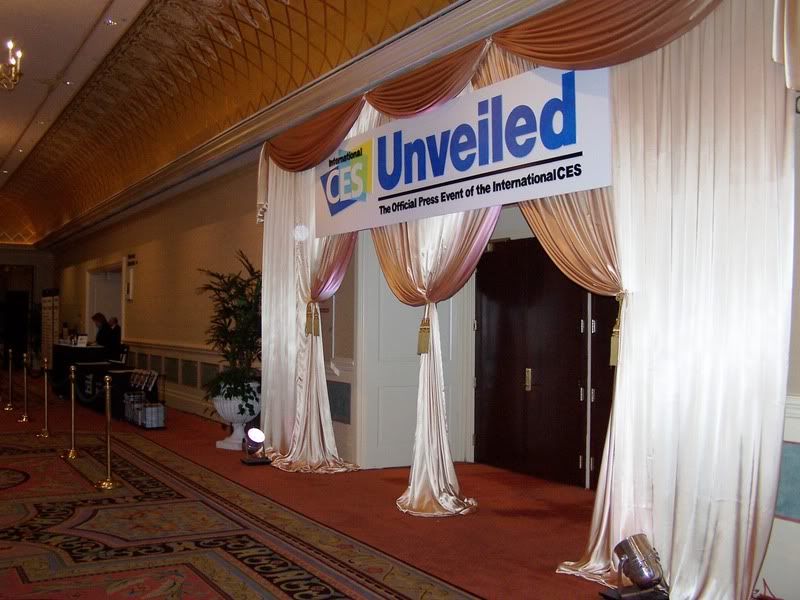 The Venetian hosts tonight's CES Unveiled event
It's all part of the geek-gold craziness that is CES. Don't you wish you were here?