As promised some weeks ago Disney and more has a brand new design! A much larger column which will allow to post in future articles pictures in bigger size - although previously posted pictures will stay at the same size - as well as larger videos, more "space" which makes the reading more pleasant, a new typo, and above all a design more pure which is exactly what i was looking for since i began the site two years ago.
But this is only the beginning of many other changes.read what's coming next HERE:
Disney and more: A brand new design for Disney and more !
But Disney and more brings you more with the Disney and more "Personas" which will allow you to xcustomize your web browser tool bar with a Disney theme!
It's brand new, it's an idea that NO other Disney fan web site ever had before, and we will call it the "Disney and more Personas". In less than 10 minutes you'll have the coolest customized web browser!
What are the "Disney and more Personas"? Well, at the top of any web browser we all have the tool bar, the one where you type the url adress of any web site. Normally this tool bar looks like this - see picture below.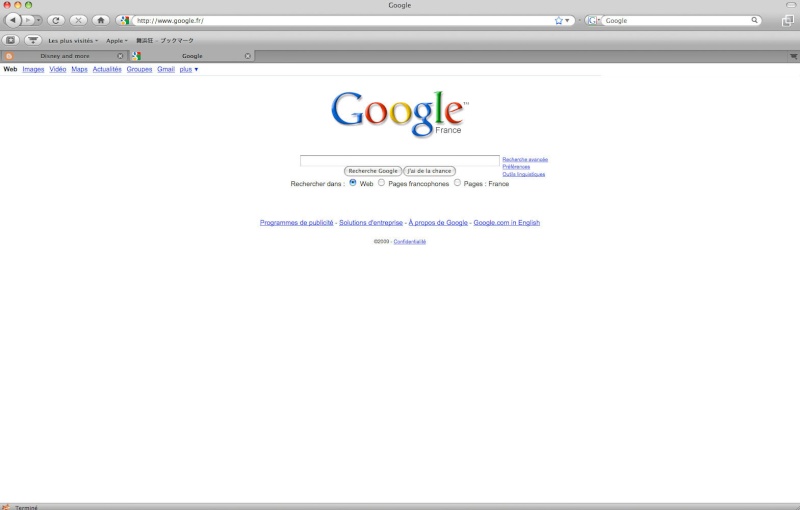 Now, would you like it to look like THIS with a Disneyland theme?...
Or like this, with a WDW Space Mountain theme ?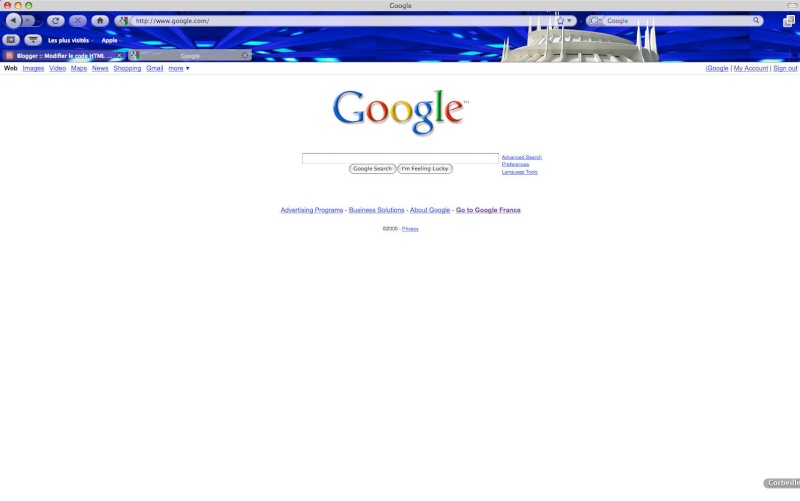 Looks great isn't it? All what you need to do it and the tutorial is on line in the article here:
Disney and more: Exclusive ! Disney and more " Personas " to customize your web browser tool bar !
Note: It works only with Firefox - that you can download easily if you don't have it .
Enjoy all thiese new designs!