Today, we have a special Disney Animation update which covers one film which is in the process of being released (Ponyo), one which is on the way soon (Princess and the Frog), and two which are a bit farther off ('Rapunzel' and 'Prep and Landing').
(From left to right Princess and the Frog, Ponyo, Prep and Landing, and Rapunzel)

We will begin with some pictures of the Disney Animation Panel at San Diego's Comicon on July 24.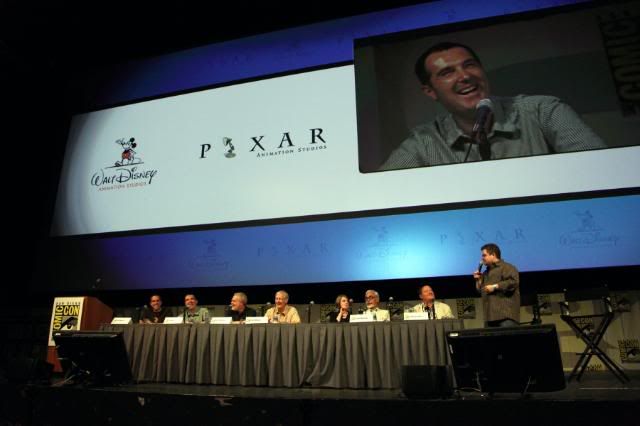 Legendary director Hayao Miyazaki was there too - his last movie "Ponyo" will be released soon in the U.S - and here he is with John Lasseter who considers Miyazaki his "master".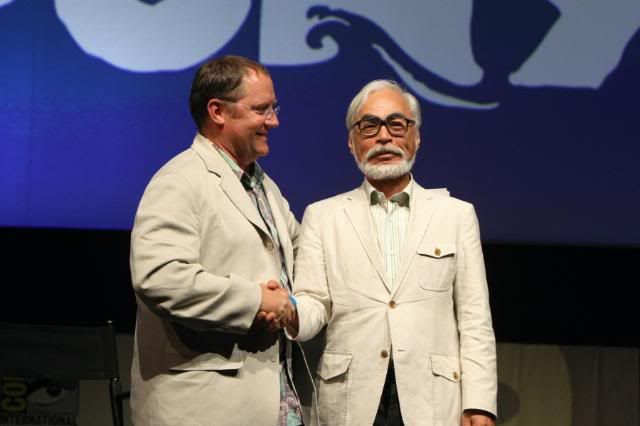 On the next picture: Director Ron Clements, Director John Musker, Director Hayao Miyazaki, John Lasseter, Director Kirk Wise and Director Lee Unkrich at the Disney Animation Panel.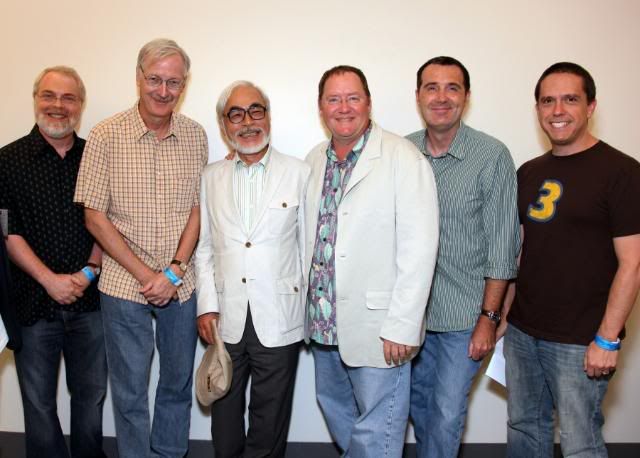 In the full Disney and more article, many new pictures of Princess and the Frog...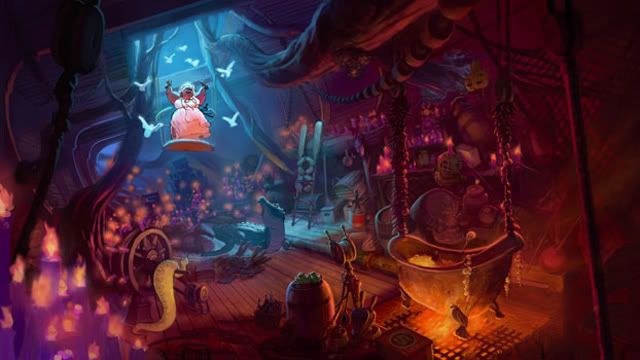 Rapunzel...





and "Prep and Landing" a new WDS Animation movie - i will tell you all about it.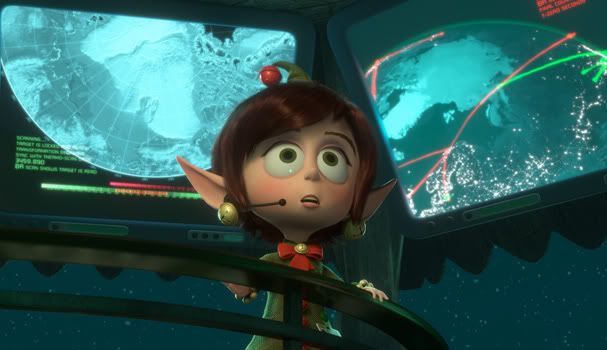 Read the full article here: disneyandmoreartwork: A Special Walt Disney Animation Update !
Then return here to let us know which of these movies you are looking forward to and what your thoughts are about where Disney animation is headed.


Also, New article added Sunday August 9th with lot of videos of the Disney Pixar panel at the Comicon 2009:
http://disneyandmore.blogspot.com/20...9-comicon.html
-