Join us in a celebration of the Haunted Mansion's 40th anniversary. We've got a great article with original Marc Davis artwork and " behind the scenes " videos!
To celebrate this spooktacular event we have a look "behind the scenes" of this beloved attraction.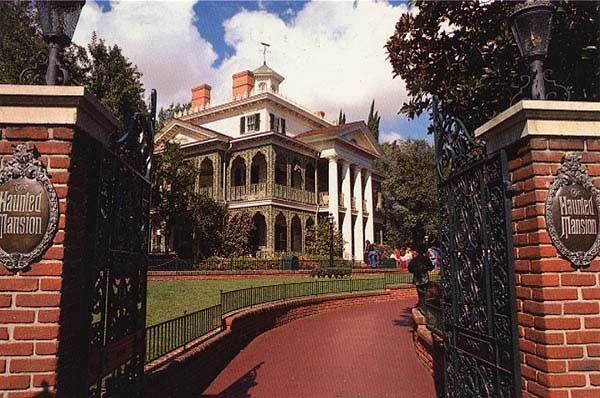 First, the famous Sam Mc Kim painting of the exterior.
As everybody knows, Marc Davis designed most of the scenes of the Mansion, so let's begin by Marc's artwork, more or less in chronological order...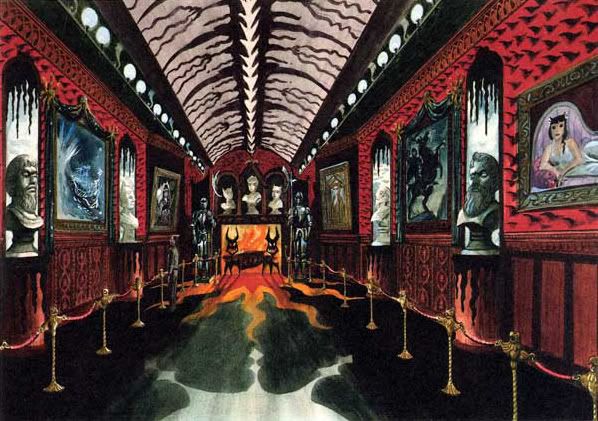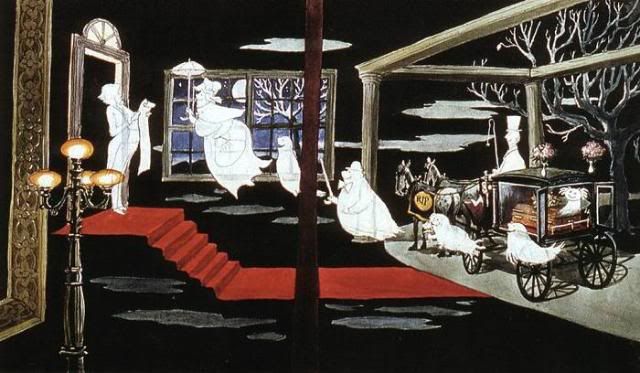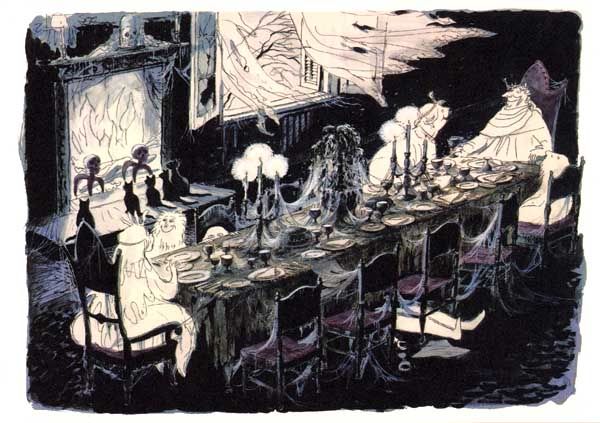 [ame="http://www.youtube.com/watch?v=gVoIFX97Nfs&feature=player_embedded"]YouTube - History of Disney's Haunted Mansion, Part 1[/ame]
For the rest of the Mansion videos, click the link below

Read D&M full article with MANY more Marc Davis original renderings AND take a "behind the scenes" tour with WDI imagineers and Walt himself thanks to great videos here:
Disney and more: Haunted Mansion 40th Anniversary Celebration - A " Behind the Scenes " Tour
Then join us back here on MiceChat for a swingin' wake. Enjoy!
-