The WDI "mystery project" she's been involved in is revealed in her blog (featuring terrific photos from our own Fishbulb!):
This past spring I had the great fortune to be apart of a spectacular project with wonderful people at Walt Disney Imagineering Creative Entertainment. Below are some links to the articles that explain what the attraction will be like. Some of the artwork created for the show is currently on display at the Blue Sky Cellar in the California Adventure park. The exhibit will be up for the next 6 or 7 months.
check out the photos & video at:
Megan Brain
Megan is a wondorously talented artist, she recently contributed some pieces to Kevin Dart's
Seductive Espionage
book and show: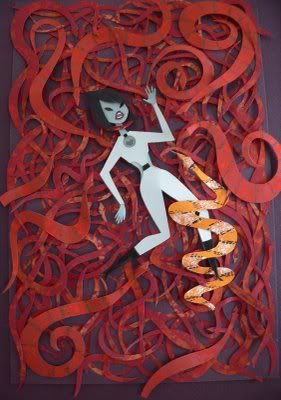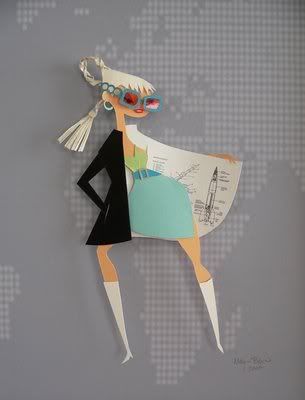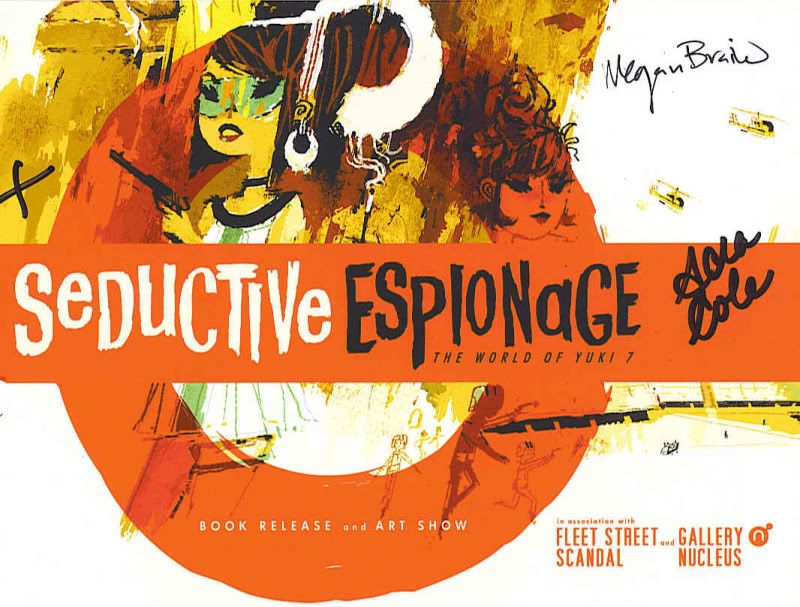 Megan's work also includes the great character paper sculptures that were animated for the end credits of 'Madagascar 2'.