The Lovers, the Dreamers, and Me -
A Jim Henson Tribute Exhibition
December 10, 2011 - January 2, 2012
Opening Reception / Dec 10, 7:00PM - 11:00PM


Paper scupture piece by Brittney Lee, a Visual Development artist at Walt Disney Animation Studios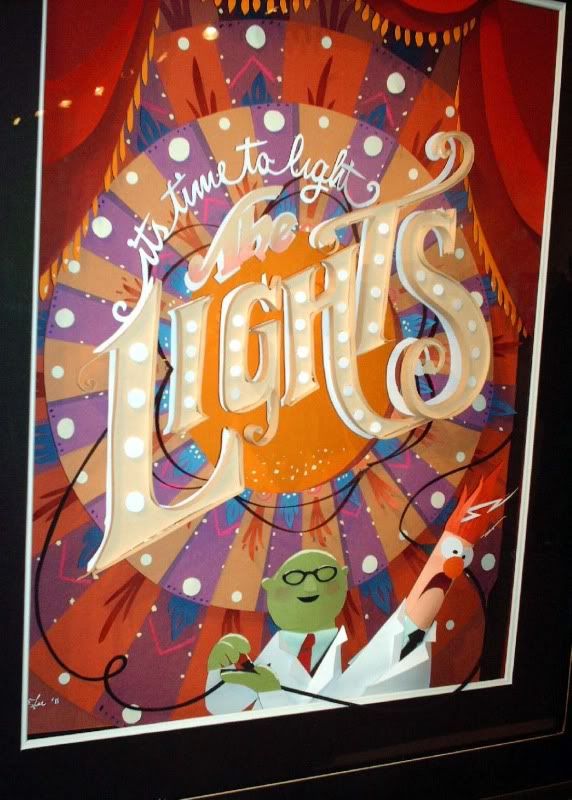 detail of the finest from the science community: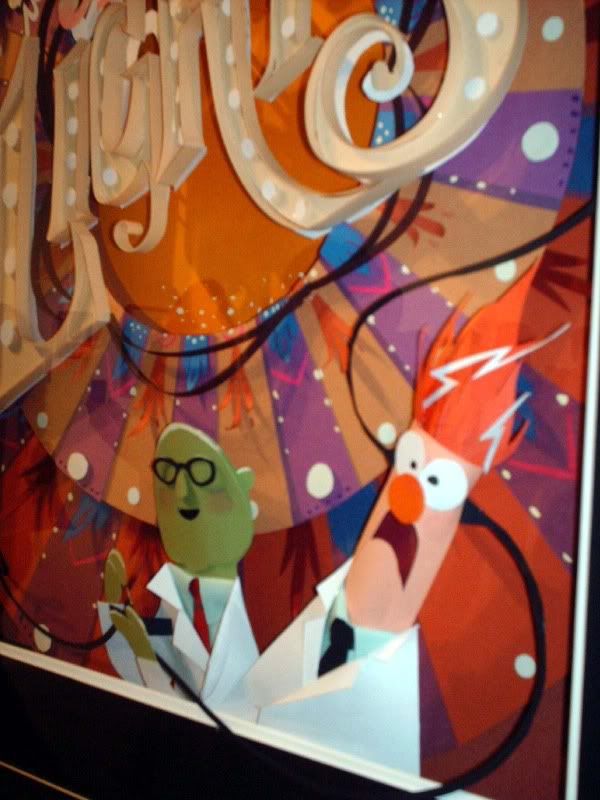 Two pieces by WDAS' Visual Development artist Lorelay Bove recently returned from a research trip to Japan for an upcoming new film: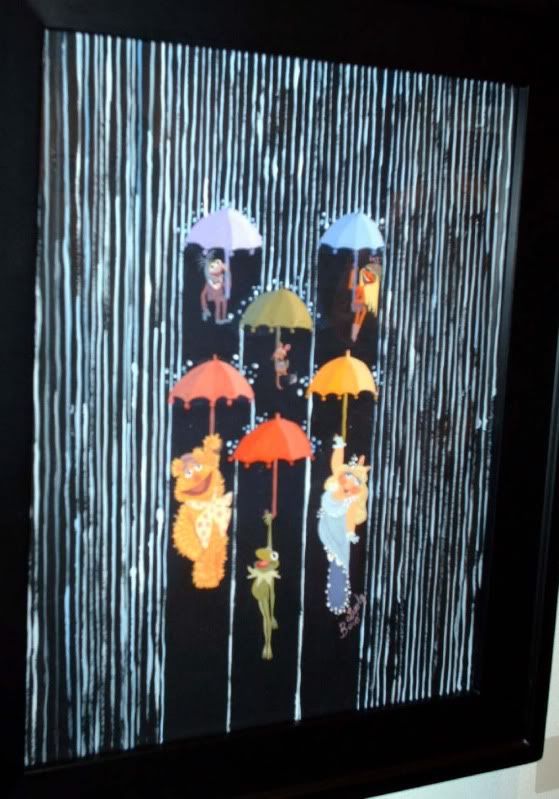 I also spoke to Lorelay about her work in the forthcoming
'Wreck-It-Ralph'
. She'll have an even greater role in the film's visual and color direction than in
'Winnie the Pooh'
, '
Tangled
', and
'The Princess and the Frog'
. Her enthusiam for the film's director and the story was truly heartfelt and made me want to see it as soon as possible! We're all in for something really different.
Mike Peraza's
design creations for WDI have been used in Disneyland and Epcot attractions. He works in manystyles and is currently creating limited editions for the Disney Fine Art program and exhibiting in the Disney Parks and collections around the world. Not to mention his amazing work as Art Director of 'The Little Mermaid' to films including 'The Fox and the Hound', 'Who Framed Roger Rabbit', 'Tron', 'Aladdin' and 'Beauty and the Beast.' He was on hand in his WDI Cars Land jacket
with two pieces, one of which was a fabulous paper scuplture: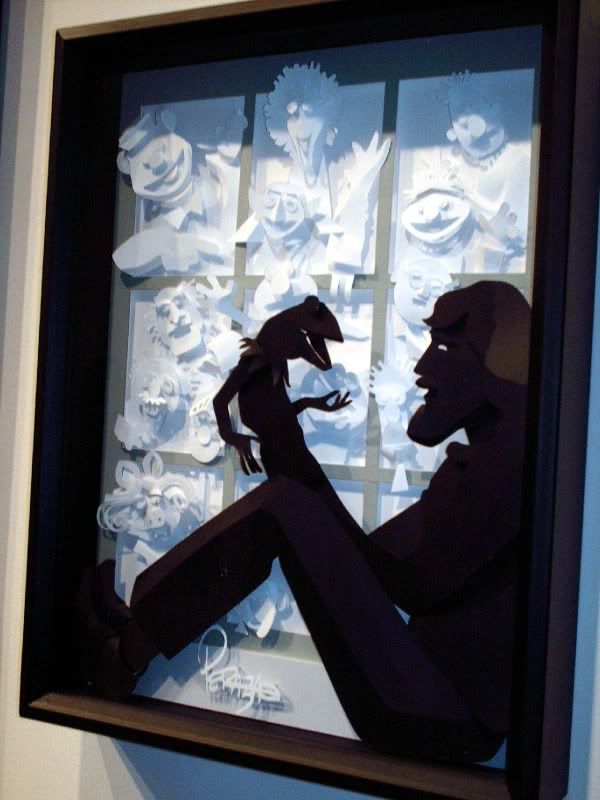 Mike told me that he'd recently created a new
Cars Land
attraction design for Orlando, it's scope and scale needs the swampland space that Anaheim lacks. He said that he obviously couldn't reveal too much more than that but he'd be more surprised than anyone if it was ever able to be constructed! Such an interesting and sweet guy.
and how cute are these two pieces: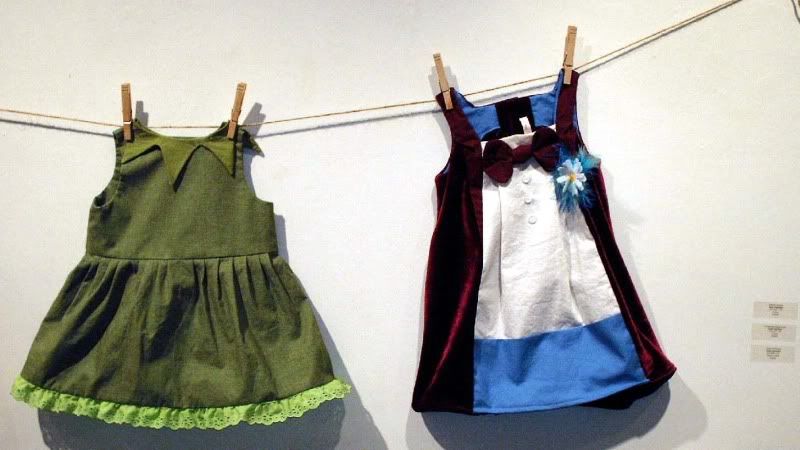 210 East Main St, Alhambra CA 91801
The Lovers, the Dreamers, and Me - A Jim Henson Tribute Exhibition - Nucleus | Art Gallery and Store

Plus upstairs:

What if it actually rained cats and dogs?
What if money really did grow on trees?
What if the moon were made of cheese?

For this exhibition, some of the super talented folks at Disney, Pixar, LAIKA, Blue Sky, Cartoon Network and Sony have created some very imaginative "What Ifs" of their own. Following our

Super Big Micro Show

back in 2010, Nucleus has again invited the artists behind your favorite animated features to create personal, bite-sized or "micro" pieces that will plaster our atrium gallery with most macro game of "WHAT IF..." ever!

This exhibit is sure to be not only wildly entertaining, but a fun opportunity to experience some personal works by the amazing artists responsible for creating the magic on some of our favorite films!