SeaWorld Orlando to build new water park, Aquatica
MiceChat News Team, 3/5/07

Set to open in March of 2008, SeaWorld's new Aquatica promises to be a new breed of water park. Attractions will be familiar to theme park and water park fans: slides, lazy rivers, wave pools. However, the settings and theme will be vastly different. Aquatica will insert the guest into the aquatic world, sending them under the waves themselves to experience marine life along the journey.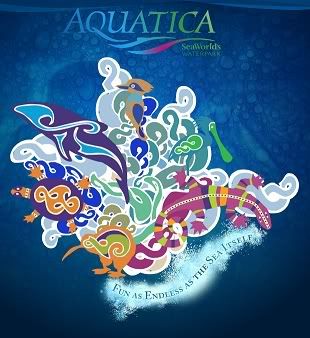 SeaWorld states that their signature attraction will plunge riders "in clear tubes through a crystal-blue lagoon with black-and-white Commerson's dolphins. Guests feel as if they are flying beneath the sea among these beautiful animals." But this won't be the only attraction which blends thrills with the sea. The park's lazy river will take guests on a journey through caves featuring windows to the sea life of the park.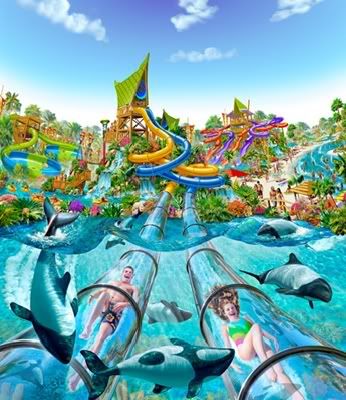 Least they forget that the average tourist will soon grow weary from a day of slipping and sliding under the Florida sun, SeaWorld has planned more than 80,000 square feet of beach for guests to relax and recharge their batteries. If not ground breaking in the attractions themselves, Aquatica promises to deliver striking theming and detail. Complete with South Seas inspired waterfalls, rivers, and lush landscaping, SeaWorld's new park will be an oasis for animals and humans alike.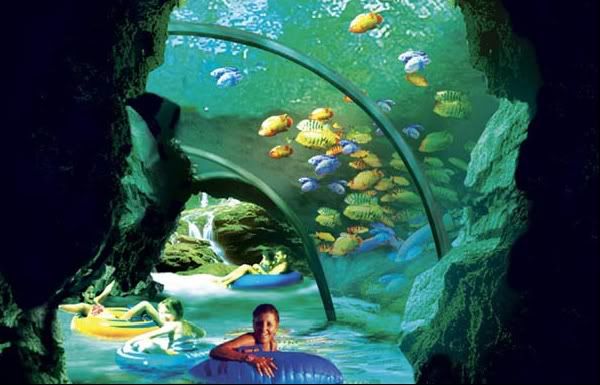 All images from the Aquatica web site.
For more information on Sea World's Aquatica, visit
http://www.aquaticabyseaworld.com
Digg it