On Tuesday, Pixar's rats-in-the-kitchen flick Ratatouille debuted on DVD and Blu-ray. How fitting that its release coincides with that of the
Pixar Short Films Collection
, 13 animated shorts that chronicle how far Pixar and computer animation have come in the last 20-plus years. While there's no doubt Parisian cityscapes and intricately designed French gourmet kitchens are a visual quantum leap from anthropomorphic desk lamps and beach balls, Pixar would be well served to revisit the basic story telling of its short films to rediscover the warmth and sense of fun that is sadly lacking in its most recent feature.
Lights, camera, beach ball! The deceptively simple "Luxo Jr."
Pixar: What a Long Strange Trip It's Been
To watch the 13 films of the
Pixar Short Films CollectionPixar Short Films CollectionToy Story
Not sheepish at all. The delightful "Boundin.'"
Ratatouille
. Count me among the apparent few (Disney touts
RatatouilleCars
before it,
Ratatouille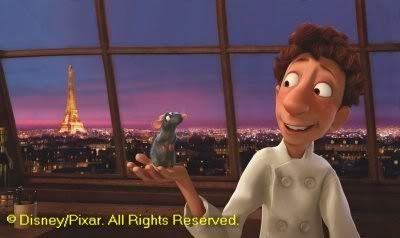 Linguini a'la Rat
Ratatouille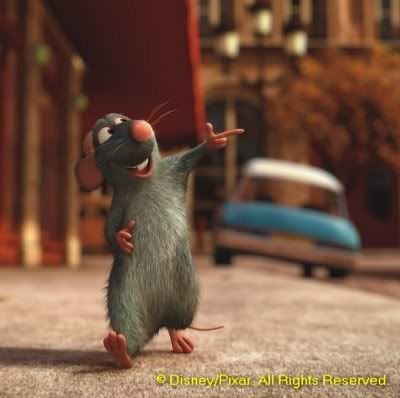 This is my town baby! Newark?
And finally, why, why, why does a film that oozes authenticity and detail in every French cooking creation and Paris city skyline boast so many characters that sound like they just flew in from Jersey? Linguini might just as well have been named Soprano.
No one does computer animation like Pixar. They set the gold standard over 20 years ago and continually top themselves visually, but after
Cars
and
Ratatouille