The brand new Pixar Play Parade had a sneak prevew, soft opening performance today and I had the chance to catch it. How did I find out about the preview? A little mouse told me. The point is that since it is a preview and does not officially open until Friday, March 14th this will be more of a pictorial than a review. I will share reserved thoughts on what I saw, but this is in no way a review.

The parade opened today with Mike from Monsters Inc. tapping a mic and announcing the parade over a loud speaker. The gates between Playhouse Disney and the Sun Plaza opened and a group of Monsters led by Boo danced out leading the parade followed by Roz and a group of brightly colored dancers.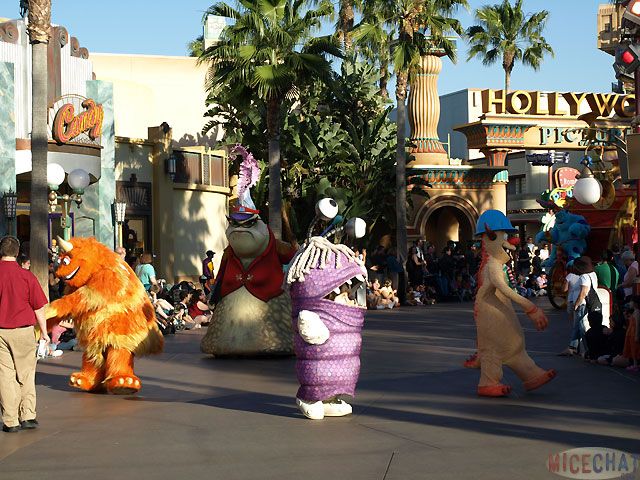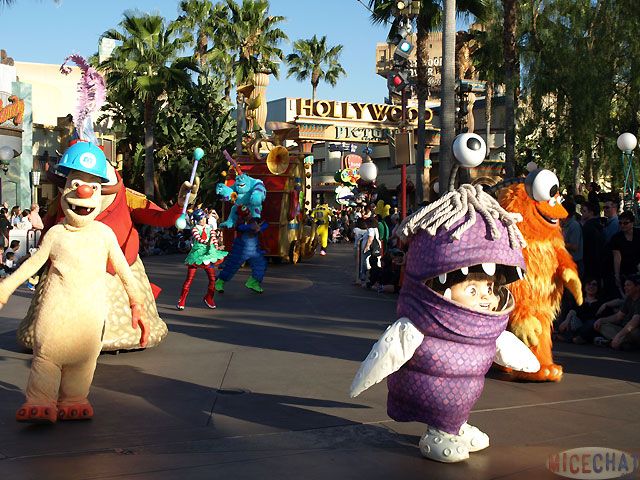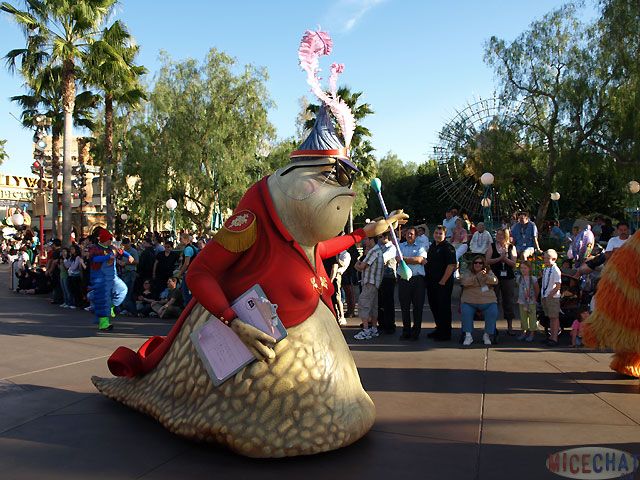 Roz and the dancers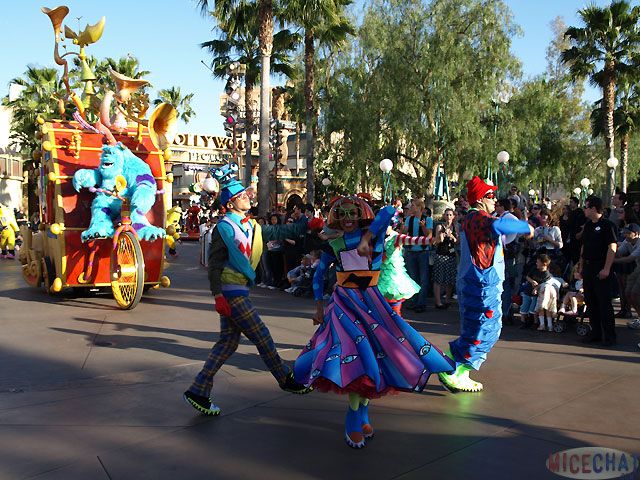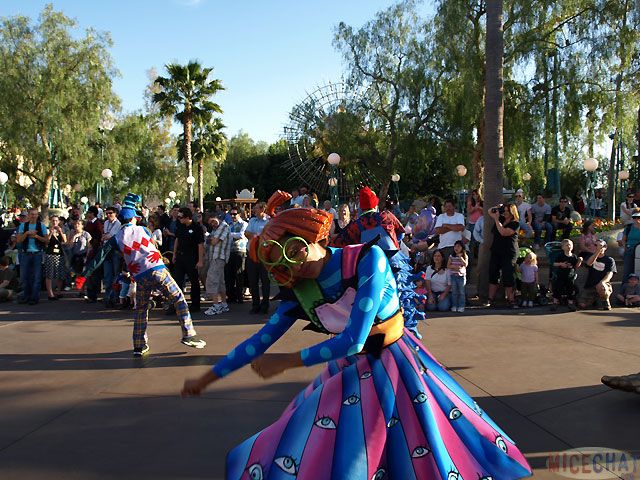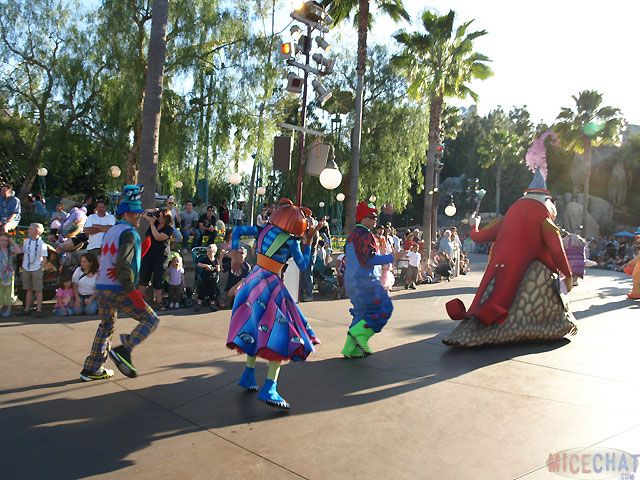 Folowing them were Sully and Mike on the Monsters Inc. float that sported the name of tthe Pixar Play Parade. The water started squirting here and never seemed to stop.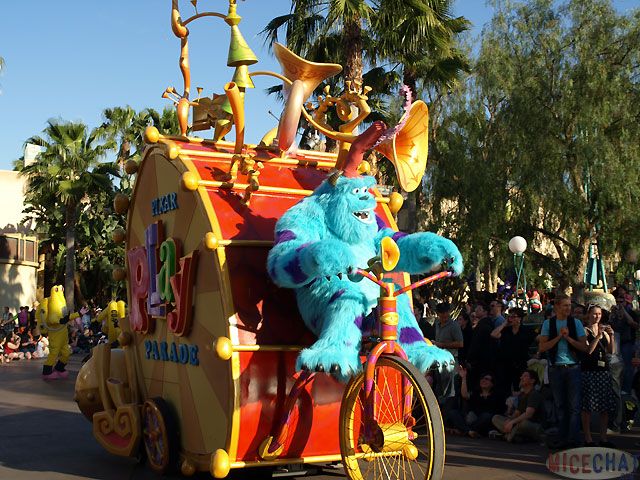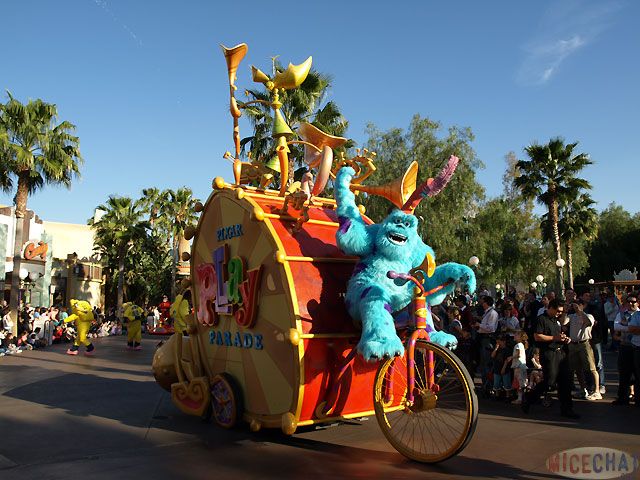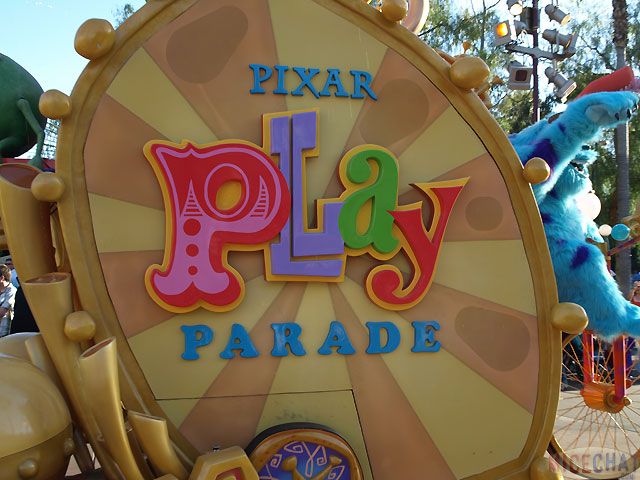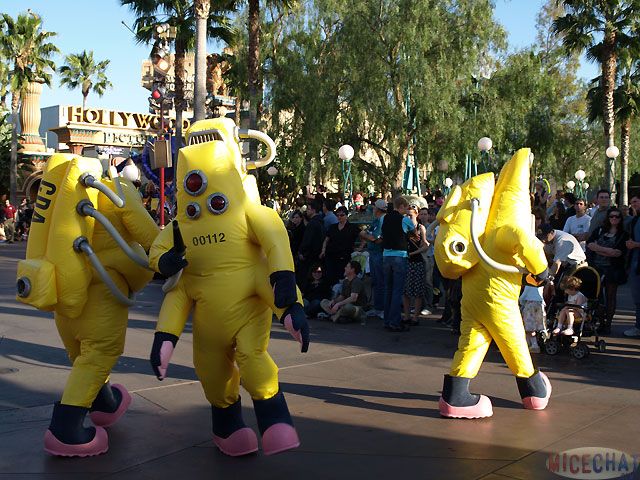 The Hazmat dancers
The Monsters Inc. Float was followed by The Incredibles which began with Mr. Incredible, Frozone and Elastigirl on "Hover" crafts followed by Jack Jack atop the Omnidroid from the finale of the film. Occasionally Jack Jack's hair wisp on his head would blaze with fire. Cool effect. More water shot fro =m the Omnidroids claws.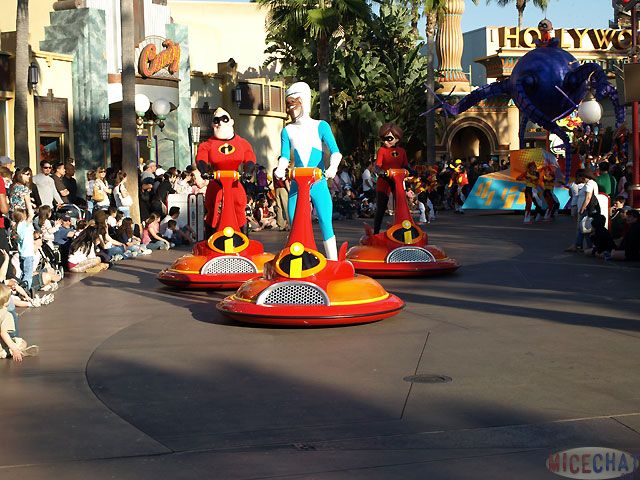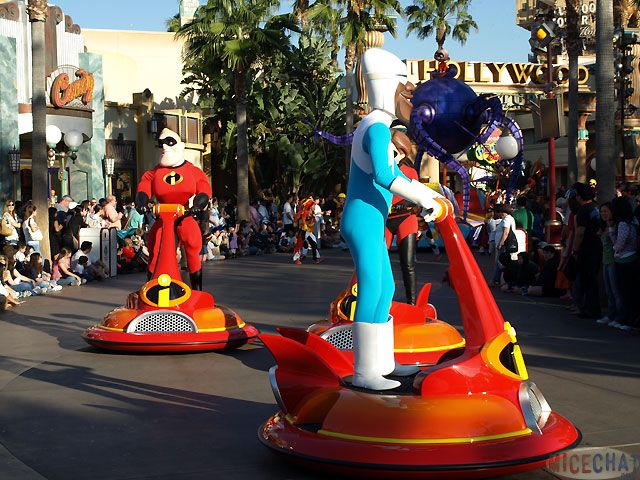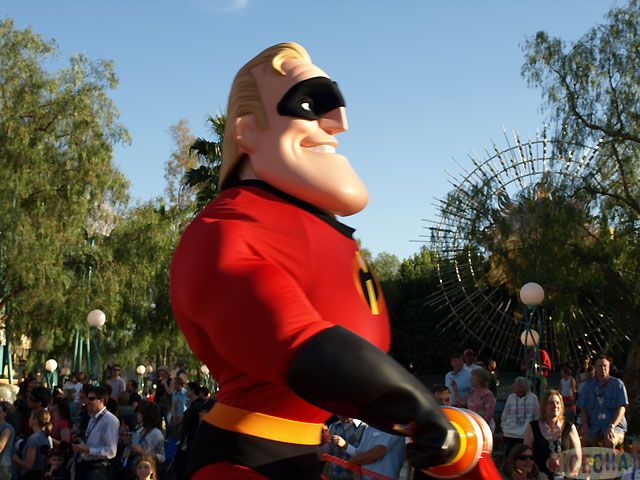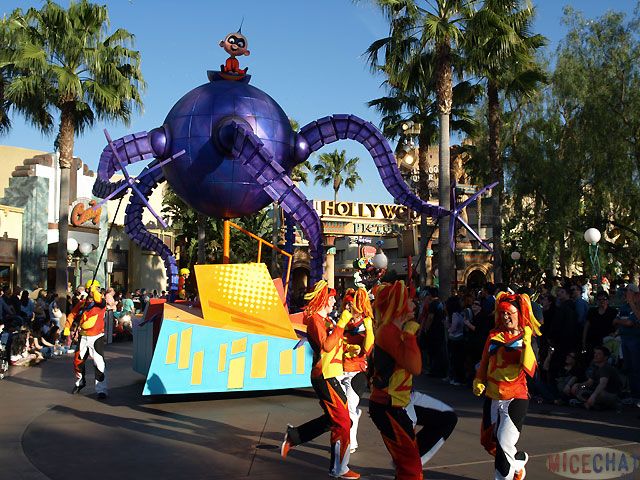 Jack Jack on the OmniDroid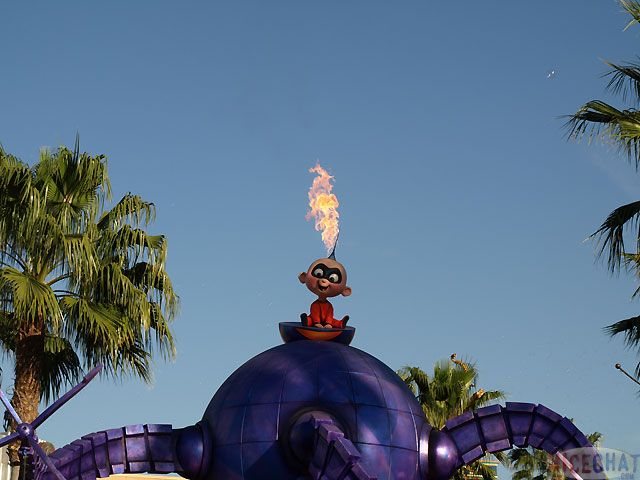 Jack Jack's hair on fire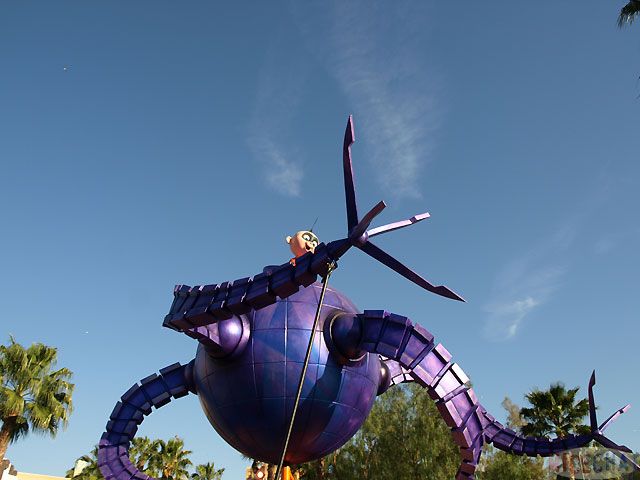 The Omindroid sprays the audience from his claws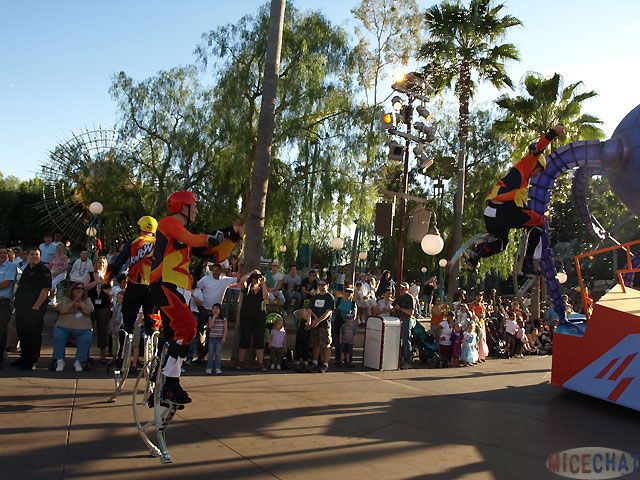 Next up, from my favorite Pixar movie, the A Bug's Life float and dancers. Again, more water shooting at the crowds, but this time with bubbles.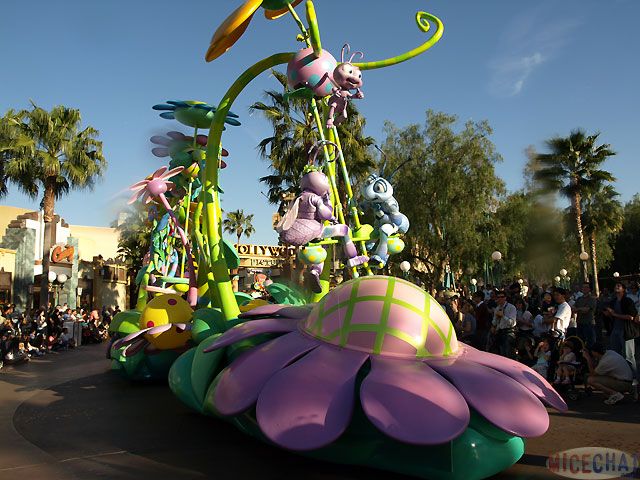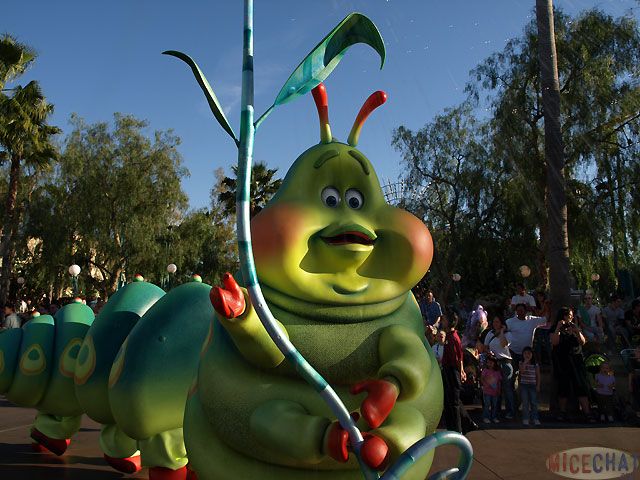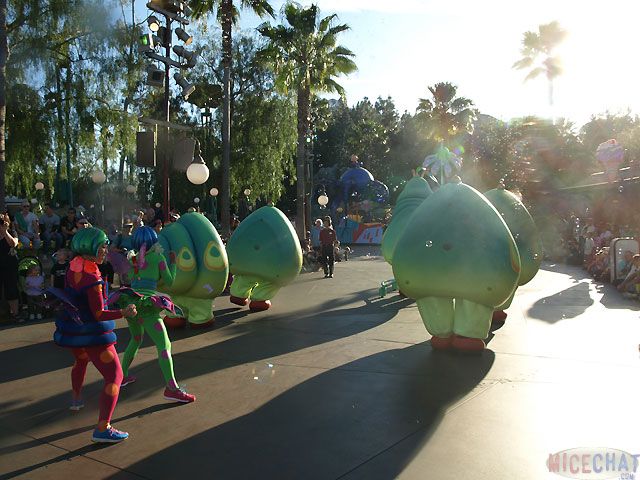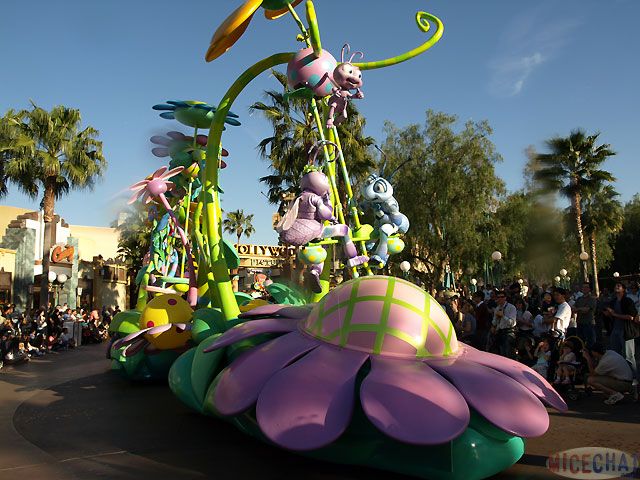 Heimlich splits up at one point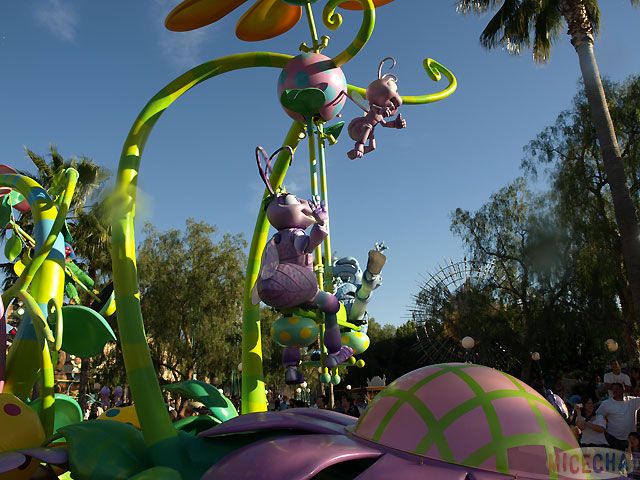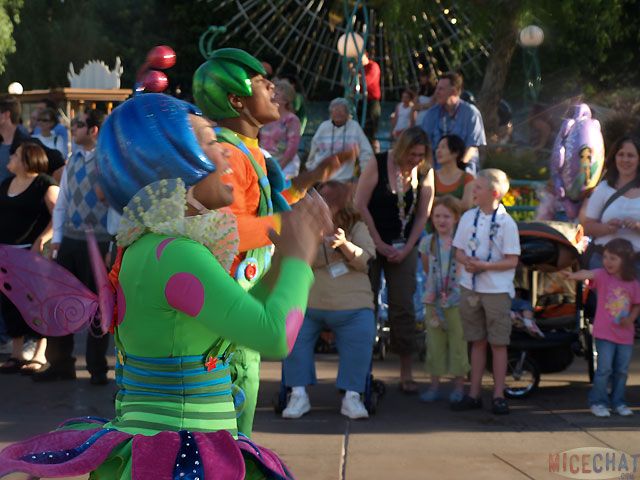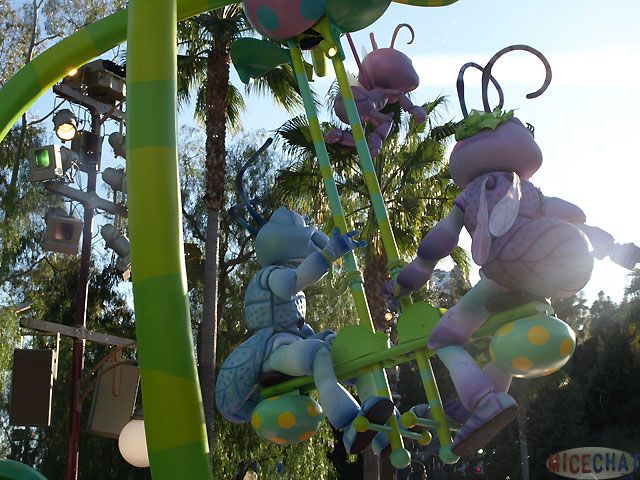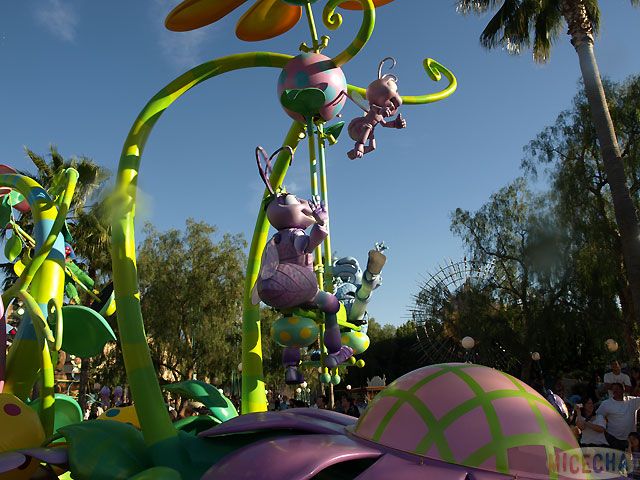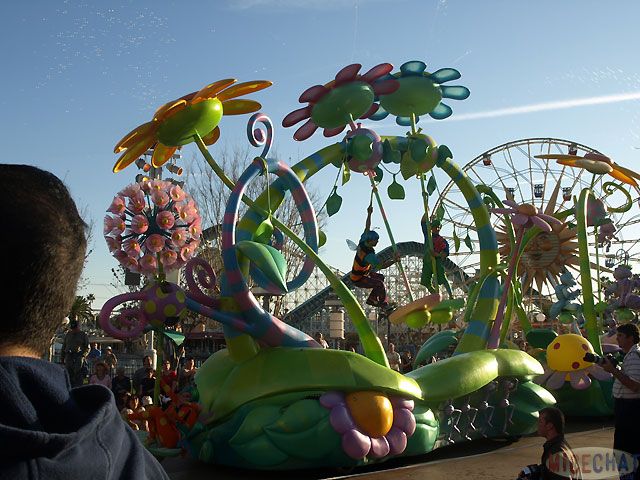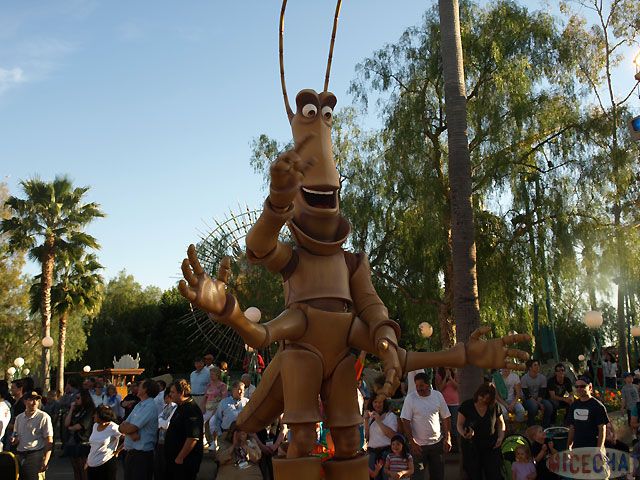 Fiding Nemo then swum up the Performance corridor/Parade route and featured puppet performers like the ones found in the Florida's Disney's Animal Kingdom Musical show along with a float featuring crush.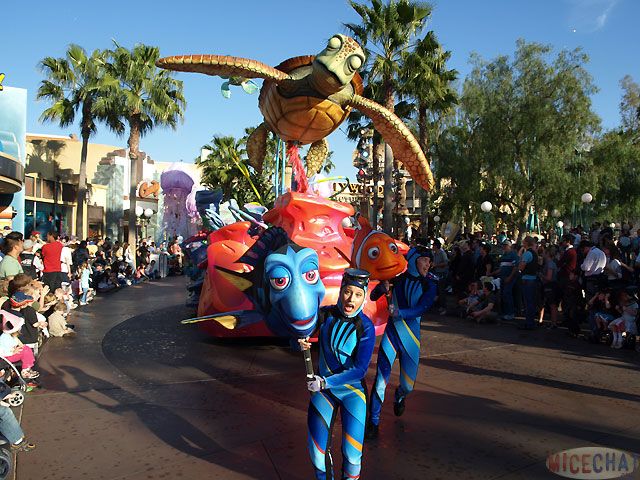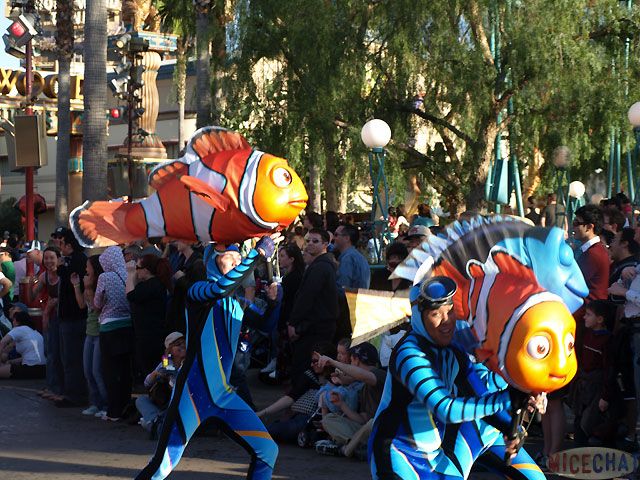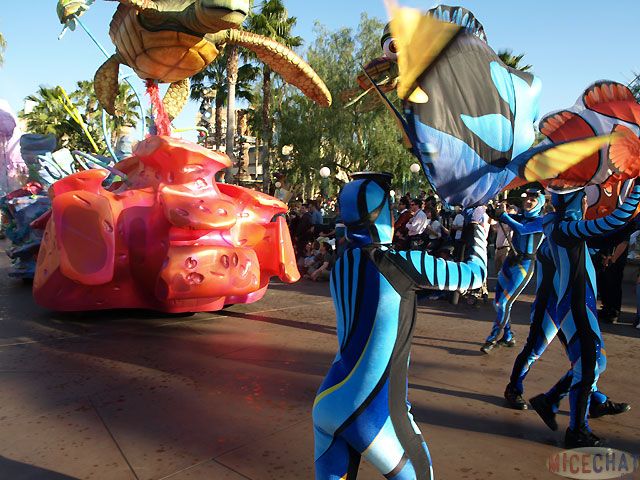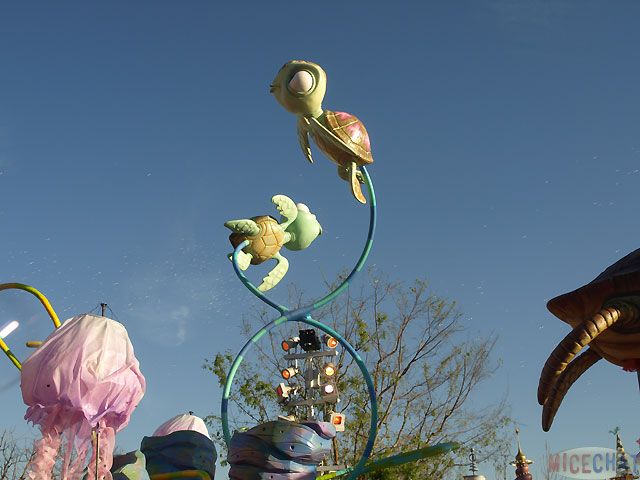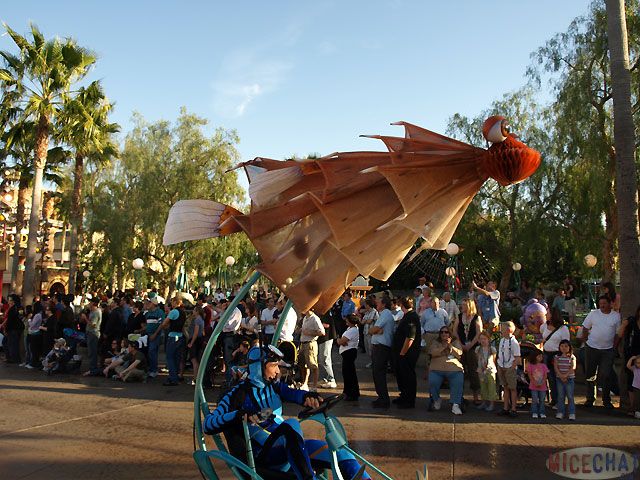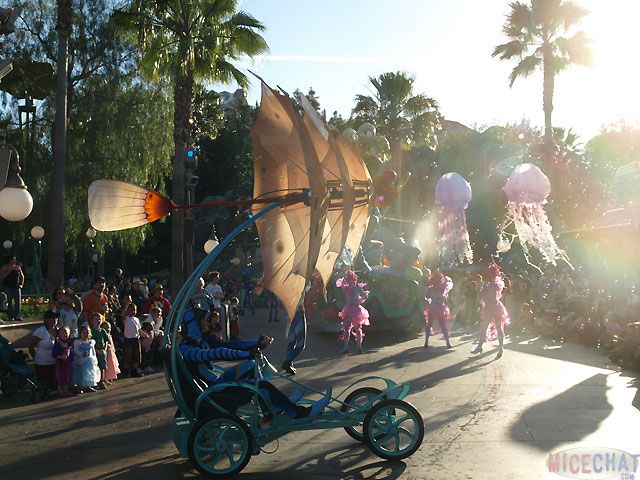 A pufferfish done with the umbrella effect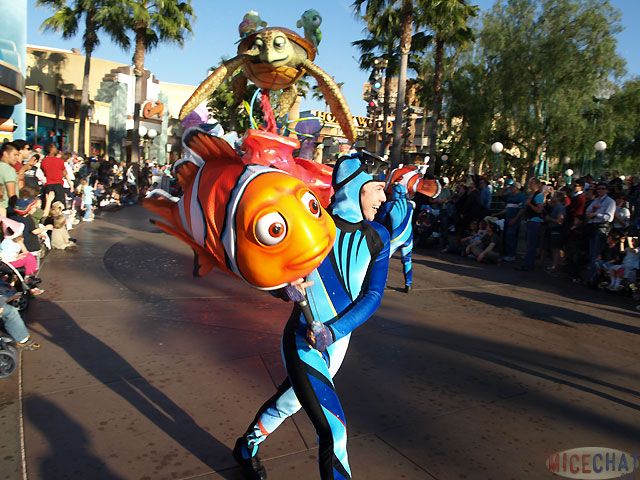 Then the piest de resistance, Ratatouille float. This one shot water and foam at the audience.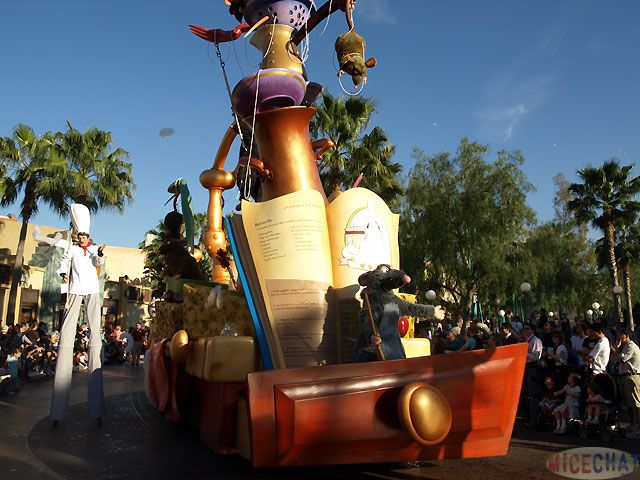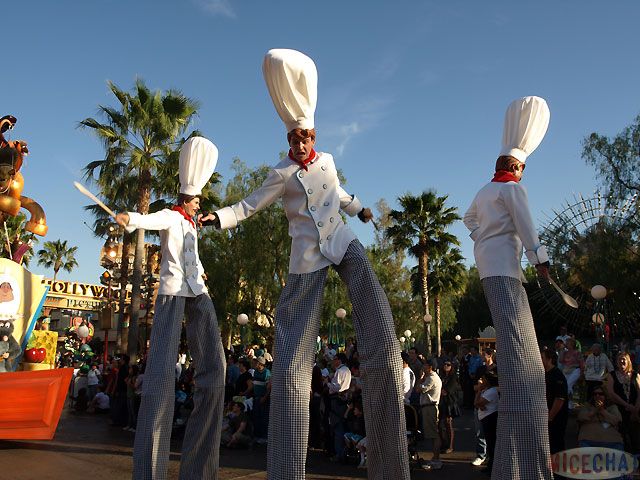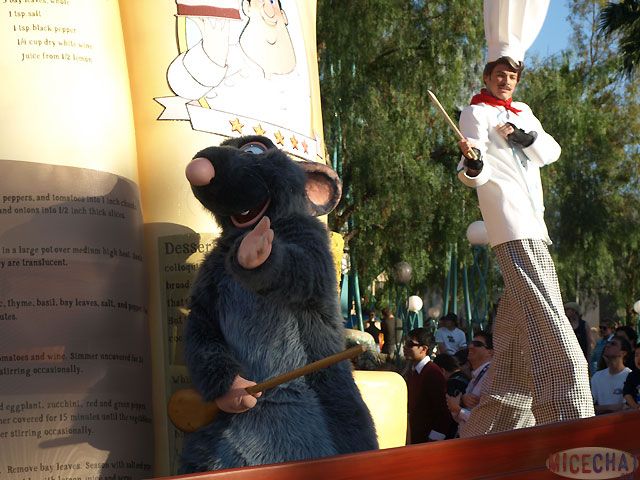 Remy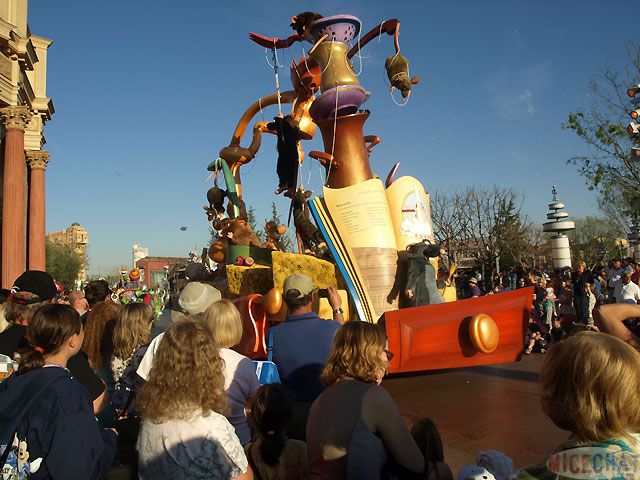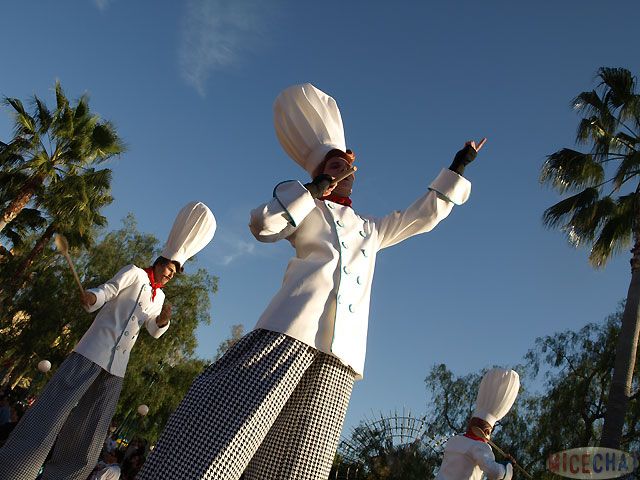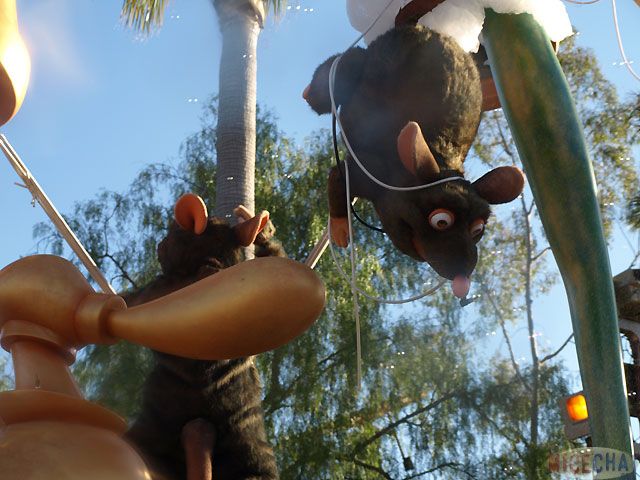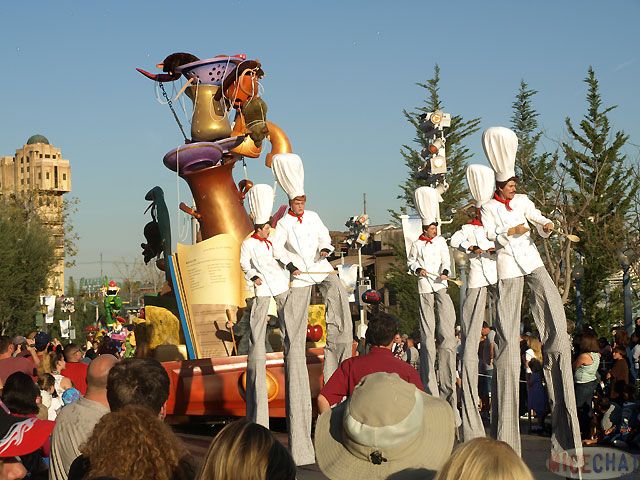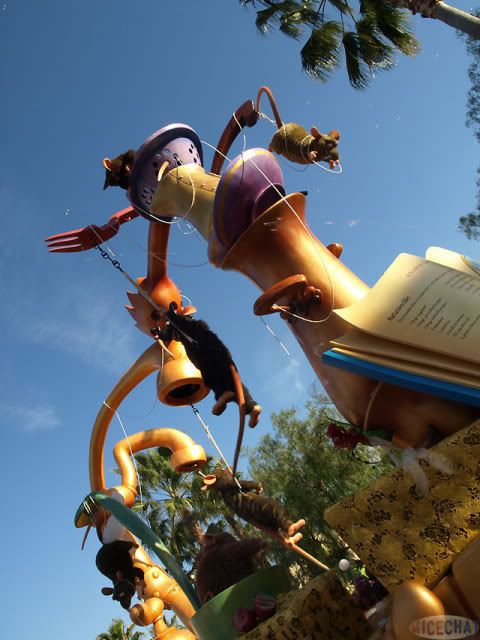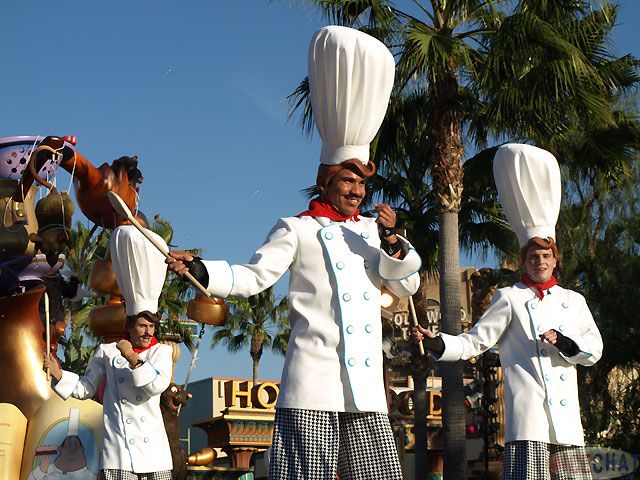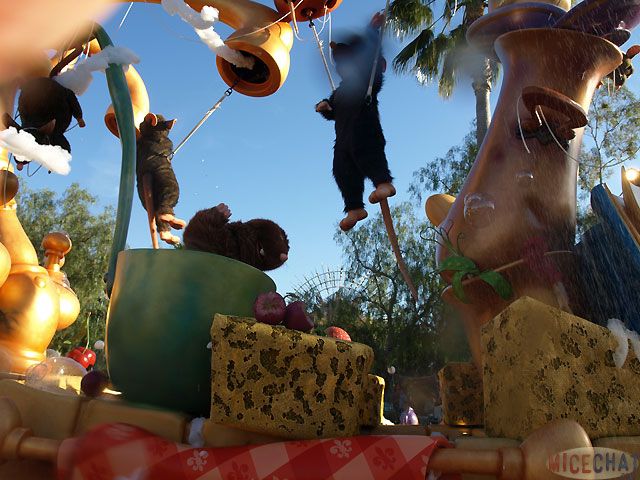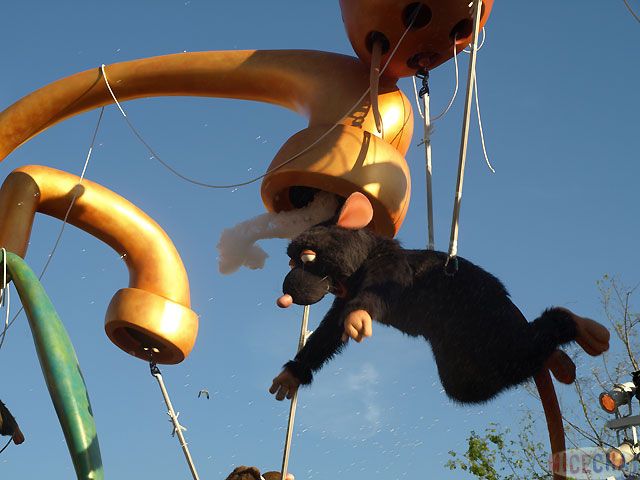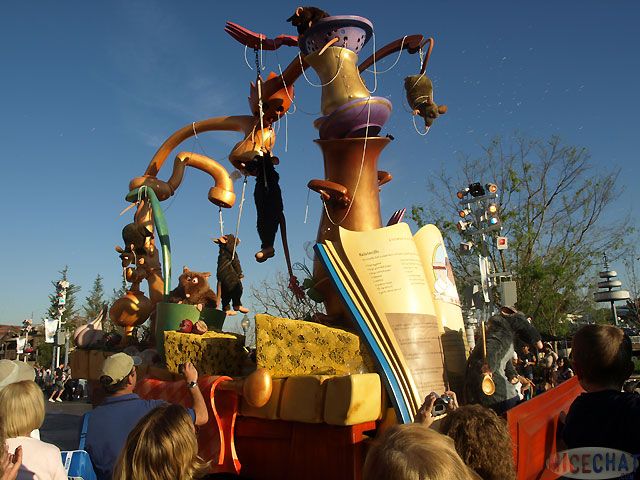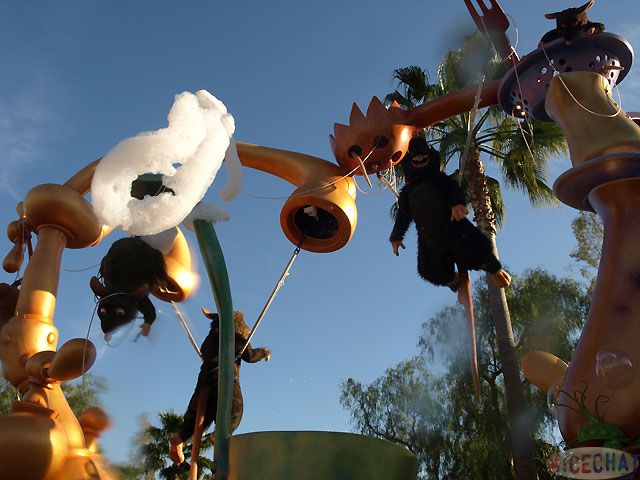 Foam spews out to the crowds


Following the rats is the Toy Story float.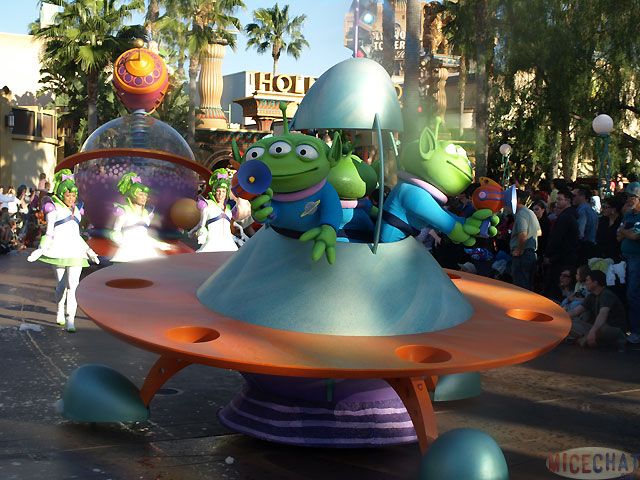 Look out they spit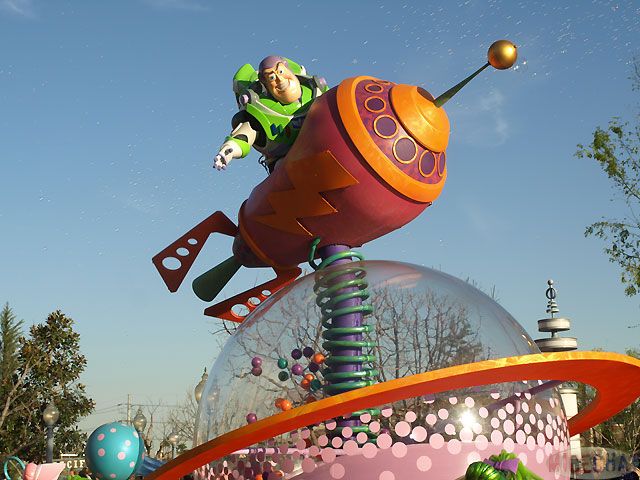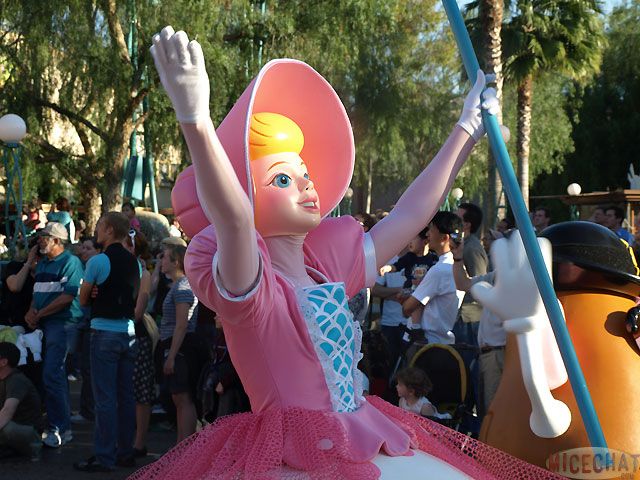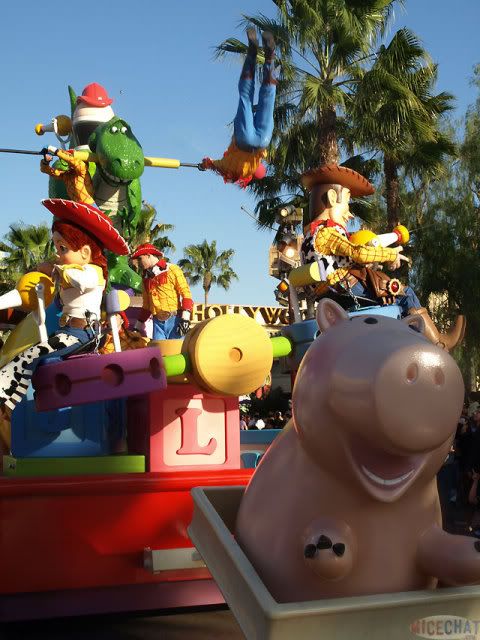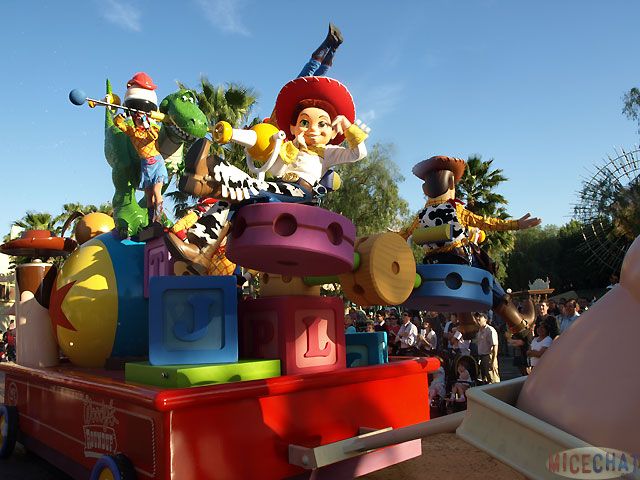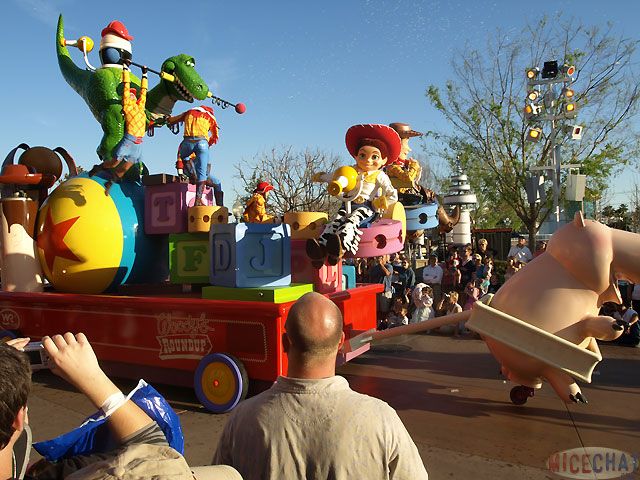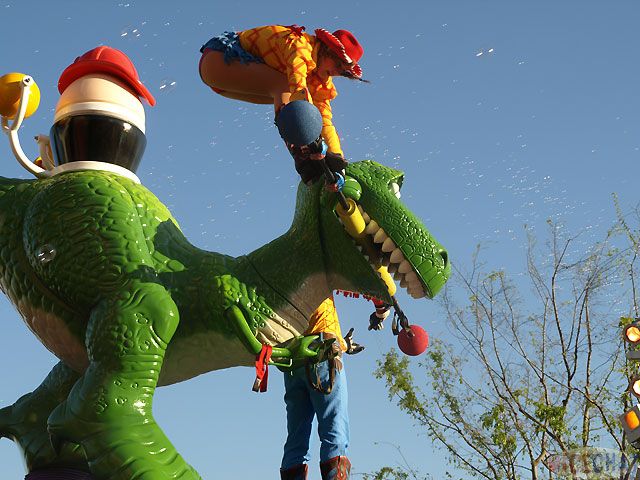 Acrobats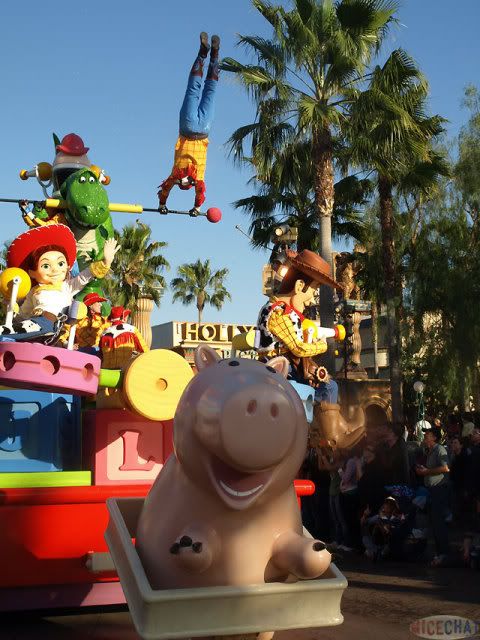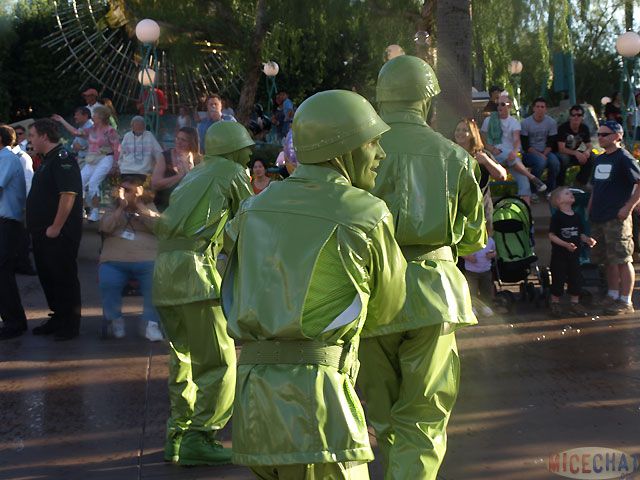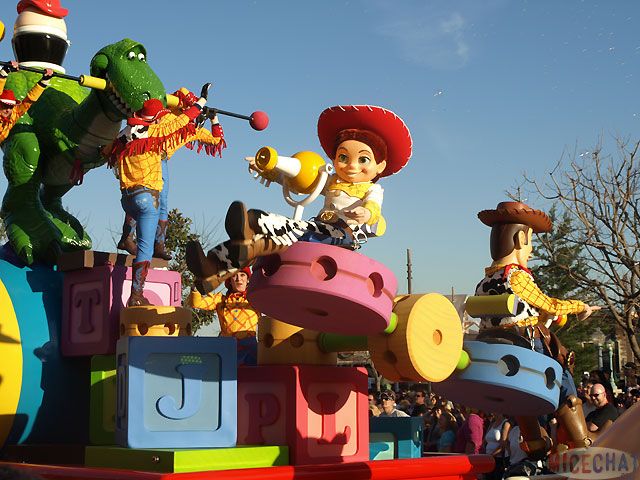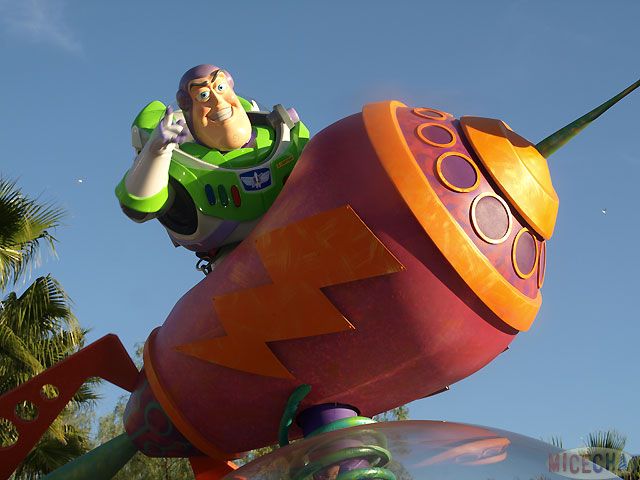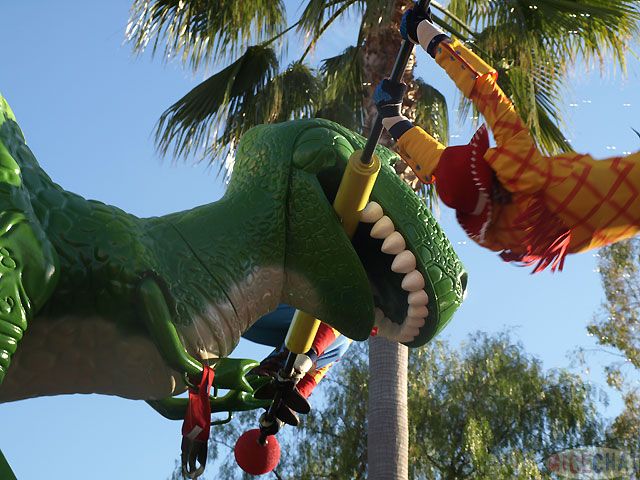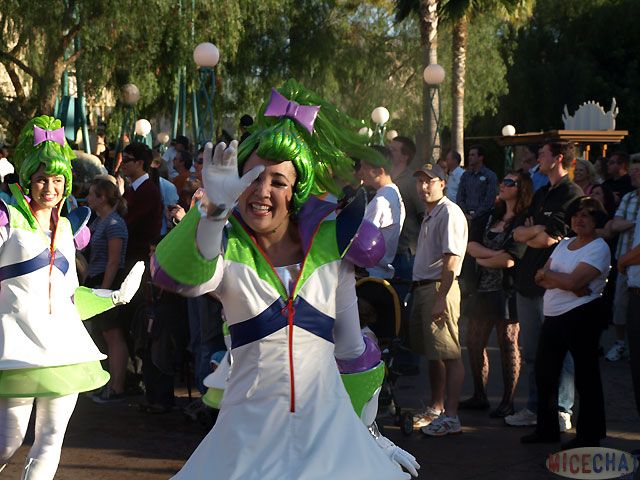 The performance today was concluded with Mater from Cars accompanied by cast members concluding the parade.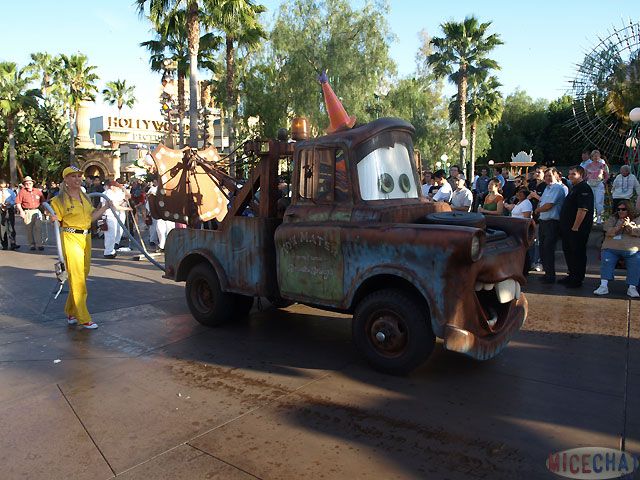 Lucky Mater
Thoughts on the performance: Overall I felt that this was less obnoxious than Block Party Bash, though it still features re-treads of music that presumably has inexpensive royalty fees.

The floats were colorful, inventive and bright. The performers were noticably amped and it was infectious. They did a SPECTACULAR JOB of selling the fun and excitement.

Though this was just a soft opening, I feel that the parade has some great potential and will be a success.


________


Did you love it? Then
DIGG it!
http://digg.com/travel_places/Sneak_...neyland_Resort
MIXX It:
http://www.mixx.com/stories/144280/p...arade-micechat