At the market I picked up a copy of Disney Adventures Comic Zone Fall 2005 issue. Basically it's a 100 page digest size comic featuring various disney characters including The Incredibles, Toy Story, Lilo & Stitch and Herbie. Each story is about 8 pages in length. For the most part the stories are really, really dumb. Like bad "Why did the Chicken cross the road" type stuff. Just some of the lamest stuff I've seen, although most of the artwork is really good. Very "on model."
The two that bugged me the most was 1. Herbie, which was like a 2 year-old version of a Shag drawing. And 2, scaned below, was the Mickey and Friends stories where they all look like "bobble-heads." Really dissapointing.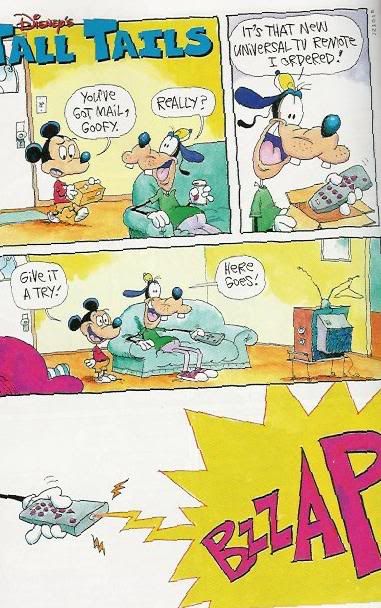 Lastly, I have yet to see these at the Park, where they should be sold.