So now that Pixar is owned by Disney, my question is, is there a special Pixar nametag issued to persons working there, not unlike the ones issued to cast working at the Studios and Feature animation?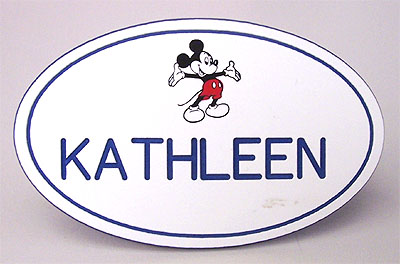 Nametag for the Studios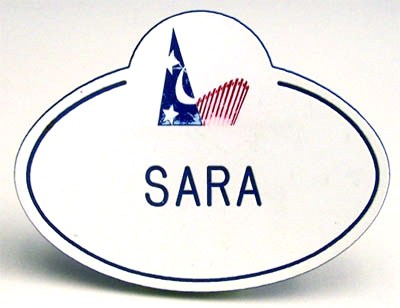 Feature animation.
There must be a nametag for Pixar, as there are nametags for every other conceivable division of the Company! Has anyone out there seen one? Perhaps on a tour of their campus, or in a DVD extra somewhere? Or do you have one in your possession? Any information in this quest is most appreciated!