Princess and the Frog ~ Trailer
YouTube - OFFICIAL TEASER The Princess and The Frog
Princess and the Frog ~ Stills and Trailer
YouTube - Disney's Princess And The Frog ~ Trailer And Stills
Plenty to look forward to in this film ..and lots to celebrate! It's release will mark the first full fledged animated Disney princess fairytale feature in ten years ..not to mention the company's first ever black princess-centered vehicle. A less obvious social barrier that has been broken here is the mixed race relationship between the princess and a white prince .../albeit green frog. hee hee.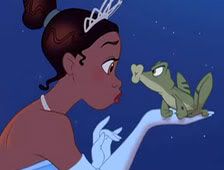 Nice to see that Disney is recognizing the social progress we have made in the most magical land of all ..America. An exciting movie it looks to be, I might add. It is filled with conflict, action, warmth and humor. What's more this is the first time Disney is formally featuring an American Princess. Loosly speaking, Pocahontas is an American princess.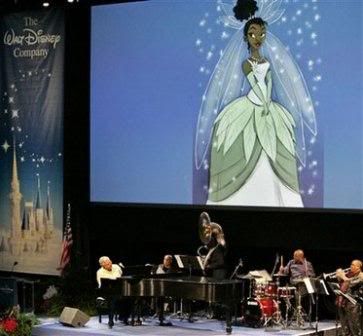 The film hosts a vibrant array of characters such as Princess Tiana, Naveen of Maldonia, Louie (a trumpet playing gator ..modeled after famed musician Louie Armstrong, I believe), Ray (a firefly with an attitude), Mama Odie (a magic woman), and of course a customary bad guy named Facilier (an evil Voodoo magician). During the course of the tale, Tiana and Prince Naveen become "ENFROGGENED". LOL!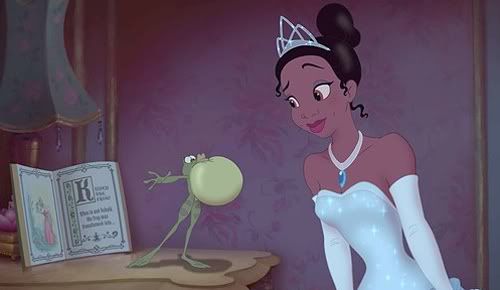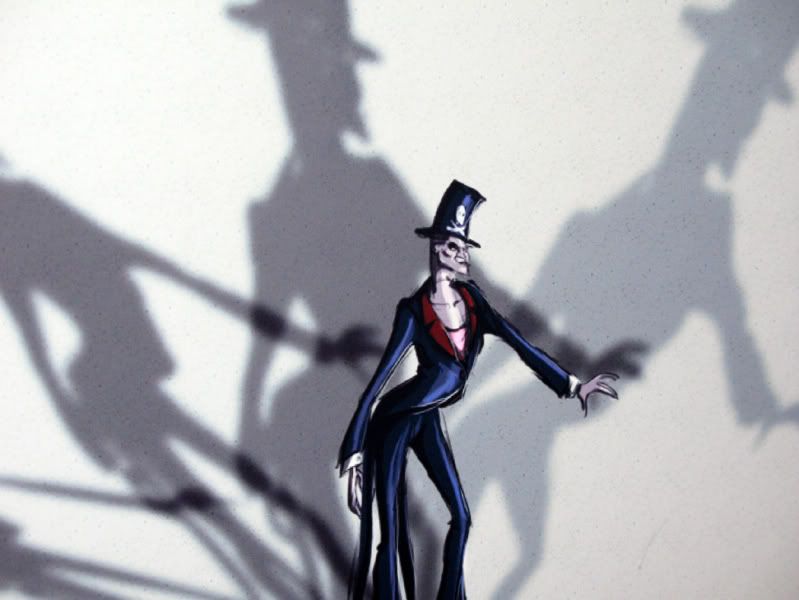 Anika Noni Rose
- Princess Triana
Anika Reacts To A Look At The New Princess Doll