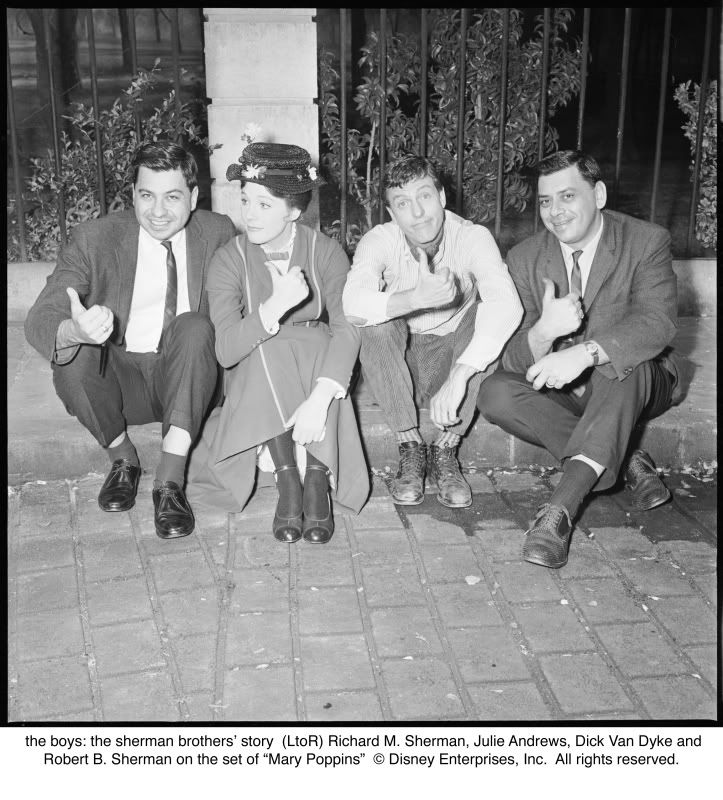 If you'd like a chance to win a pass for 2 for a special screening of
THE BOYS: THE STORY OF THE SHERMAN BROTHERS
on THURSDAY May 21 at 7:30PM in West Los Angeles
PM me with your name and mailing address by 11:59 tonight. Winners will be notified by PM and your MiceChat names will be posted in this thread.
Good Luck!
The Boys, the Sherman Brothers Story
P.S. the great photo above also graces a wall just around the corner from the famous Disney multiplane camera and the WDS Archives in Burbank.