Breaking News: Dick Cook announced his resignation from Walt Disney Studios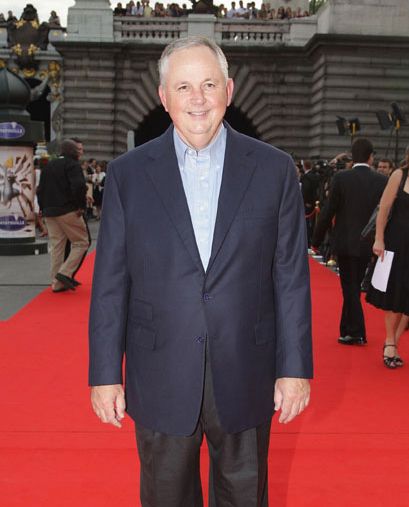 The chairman of Walt Disney Studios, Dick Cook, who started at the Walt Disney Company 38 years ago as a theme park ride operator announced his resignation late Friday.
Dick Cook was one of the most popular executives ever to work in showbiz and tonight, Hollywood can't believe this has happened. All the question now is to know what effect Dick Cook's resignation will have on upcoming movies. From a Deadline Hollywood report: "I hear that Steven Spielberg is devastated by the news of Dick Cook's ouster. Dick was a major reason why Spielberg and Stacey Snider brought the new DreamWorks to Disney. And now Cook's ouster may imperil a 4th Pirates Of The Caribbean movie. Noting that Cook first enticed him with the Pirates movie idea and there's no firm deal in place for No. 4, Johnny Depp said in a phone interview from London with Claudia Eller: "There's a fissure, a crack in my enthusiasm at the moment," Depp said. "It was all born in that office."
Depp used words like "shocked... very sad" to describe his reaction when Cook called him a few hours ago to break the news. "He is the utmost gentleman, so he made the call himself. He said, 'I'd like you to hear it from me before you hear it from someone else or read it. He said today was my last day. He didn't give me a reason... I didn't see this coming. There was no reason to see this coming." Depp said "I consider Dick a friend inside an insane system. He's instantly trustworthy. And you generally don't meet people at the studios you trust," Depp said. "He's a rare beast."
Below, the official statements, and to know more about this sad news - and if Cook realy resigned or if he was fired by Iger - have a look at articles on
Deadline Hollywoof
and
The New York Times
. Disney and more wish all the best to Dick Cook for his new life.
September 18, 2009
STATEMENT FROM RICHARD W. COOK, CHAIRMAN, THE WALT DISNEY STUDIOS
I am stepping down from my role as chairman of The Walt Disney Studios, effective immediately.
I have loved every minute of my 38 years that I have worked at Disney…from the beginning as a ride operator on Disneyland's steam train and monorail to my position as chairman of The Walt Disney Studios. To wrap up my Disney experience in a neatly bundled statement is close to impossible. But what I will say is, during my time at the Studio, we have achieved many industry and Company milestones. Our talent roster is simply the best in the business. I believe our slate of upcoming motion pictures is the best in our history. But most of all, I love the people, my colleagues, my teammates, who are the most talented, dedicated and loyal folks in the world. I know that I leave the Studio in their exceptional hands.
I have been contemplating this for some time now and feel it's the right time for me to move on to new adventures…and in the words of one of my baseball heroes, Yogi Berra, "If you come to a fork in the road, take it."
STATEMENT FROM ROBERT A. IGER, PRESIDENT AND CEO, THE WALT DISNEY COMPANY
"Throughout his distinguished 38-year Disney career, Dick Cook's outstanding creative instincts and incomparable showmanship have truly enriched this company and significantly impacted Disney's great legacy," said Disney CEO Bob Iger. "We thank Dick for his tremendous passion for Disney, and his many accomplishments and contributions to The Walt Disney Studios, including a very promising upcoming film slate. On behalf of everyone at Disney, we wish him the best with all the future has to offer."
Jump to Disney and more for the PART TWO of this article called:
Could Dick Cook's lay off cost Disney 4 BILLION dollars ?
-