Disney legend John Hench Grand Interview and Video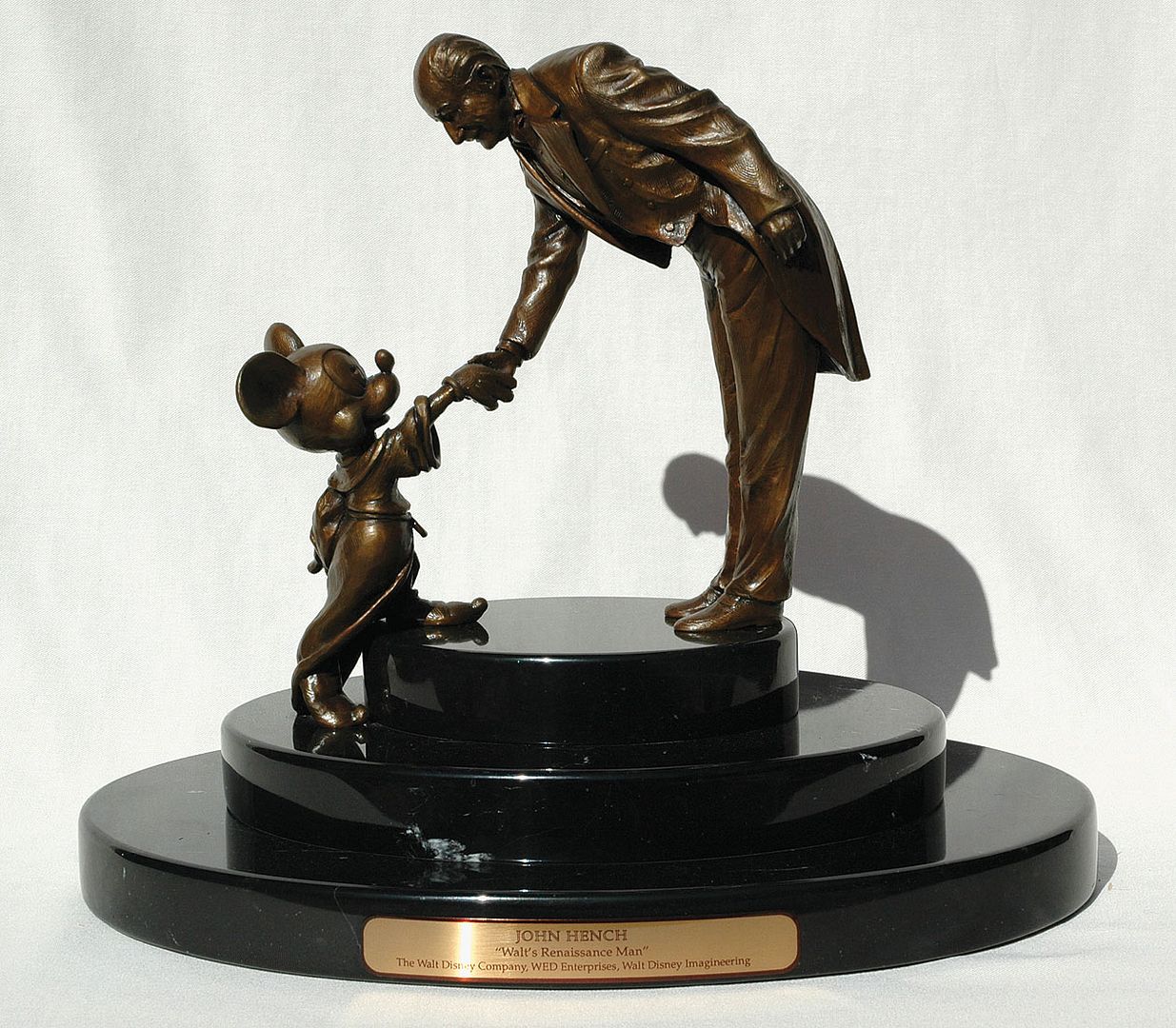 Disney legendary artist and Imagineer John Hench was hired by Disney in May 1939 to work as a sketched artist and quickly moved to background painting for Fantasia and later Dumbo. He then joined the layout team on The Three Caballeros and Fun and Fancy Free, served as art director on Make Mine Music, did color and styling for The Adventures of Ichaboad and Mr. Toad , Cinderella, Alice in Wonderland and Peter Pan, developed the cartoon art treatment for combining live action and animation in So Dear to My Heart, created animation effects for The Living Desert , lead title special effect credits for the Academy Award winning movie 20,000 Leagues Under the Sea, worked with Salvador Dali on the animated short project Destino and moved to WED (now known as Walt Disney Imagineering) in 1954.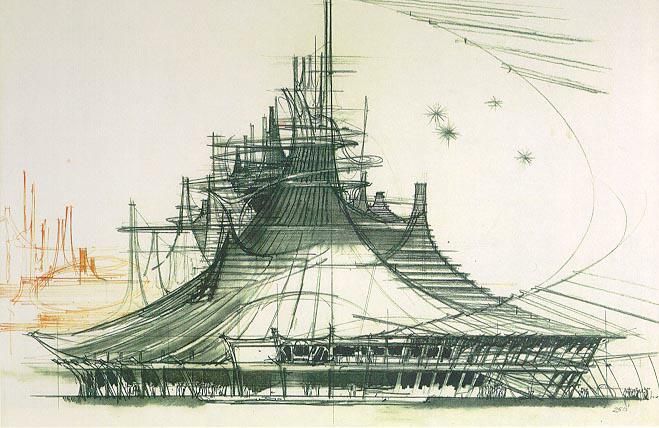 While at WED, John was first involved in the creation of Tomorrowland for Disneyland and then worked, among other projects, on the organisation of the 1960 ceremonies for the Winter Olympics, on Disney's contributions to the 1964 World Fair, and on Space Mountain. John also lead WED from 1972 to 1982 as Executive Vice President, and remained till 2004 WDI's "color guru".
In June 1996, I had the pleasure of interviewing him in his office at Walt Disney Imagineering. At the time of the interview, John was choosing the colors to be used for the Magic Kingdom castle during the Walt Disney World resort's 25th anniversary celebration.
And now, here is the 1996 interview.
ALAIN LITTAYE: How did you enter the Walt Disney Company?
JOHN HENCH: Well, it happened in 1939. I have wanted to be a fine artist painter, and I reached the point in art schools were I'd like to understand more about images and how images communicate information to people. And I was not getting very far in that from my professors.
So I thought that it would be easier to learn that (if) I worked in motion pictures. So I went to work with one motion picture producer who was developing a color system. This didn't do to me much good. All I did was pick (out) filters for the camera. The other thing I tried was working for special effects. Which was not what I was looking for.
So I finally came to Disney, who was hiring people for "Fantasia." I like classical music, so I thought "This is fine." And I found what I was after, because the studio had developed a great skill in producing images that have great meaning for people.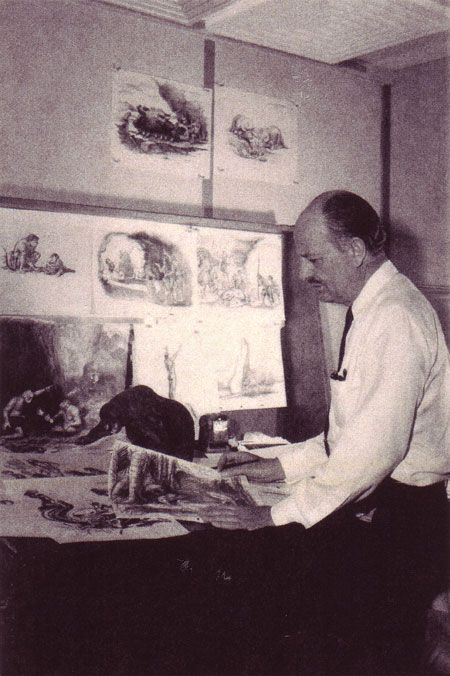 JH: I enjoyed all of them! I still enjoy all of them! But I was curious about how did it work, how did it function. And so I went from one job to another ...
Even the camera (department). One day, I told Walt: "I would like to work on camera for a while." He said "Well, really? What for?" And I explained to him that some of the scenes -- I was in background painting then -- didn't come out right. And I thought they had lit them wrong, particularly on the multiplane camera. So Walt said "Fine," and I stayed there for three years.
And I helped develop Disney's special effects department at that time, which helped very much when we worked on "20000 Leagues under the Sea."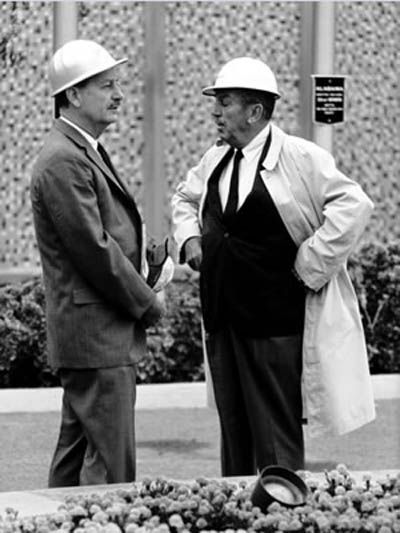 Then I started to work on Disneyland, on the idea of a theme park. Walt said one day when he walked by my desk "I want you to work on Disneyland ... And you are going to like it!" And he kept on going. I didn't have even a chance to answer!
But I did like it. Because it was much the same -- the same kind of things achieved in the movies but in another way -- three dimensional. We have the long-shot when you're coming in, then people come to the close-ups. When you're going from Main Street to Adventureland, there is a threshold. The painting is different, you get information from your feet that you are crossing something, and the music is different, etc. Walt put everything he knew about communication with images into the park, so it was very familiar.
Jump to Disney and more to read John Hench grand interview full of unique stories on Walt, Disneyland, Epcot and many more!
Disney and more: Disney legend John Hench Grand Interview and Video
-