A grand Tribute to Tim Delaney - Part One
You may have read on other websites that Imagineers Tim Delaney and Valerie Edwards are leaving Walt Disney Imagineering. They're not the only Imagineers to leave WDI, and, to say it kindly, it's not by their own accord.
Although i have not met with Tim Delaney since almost ten years, i knew him well during the making of my Disneyland Paris book, "From Sketch to Reality", as Tim was the show-producer for DLP's Discoveryland. Starting today, i will do a four-part grand tribute to hIm as Tim was really an Imagineer
extraordinaire
and one of WDI most brilliant show designer.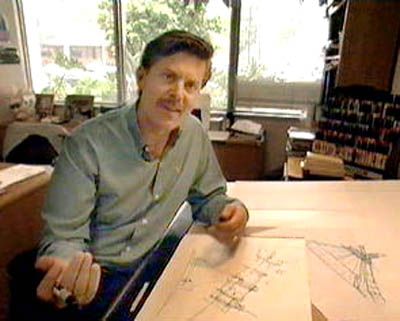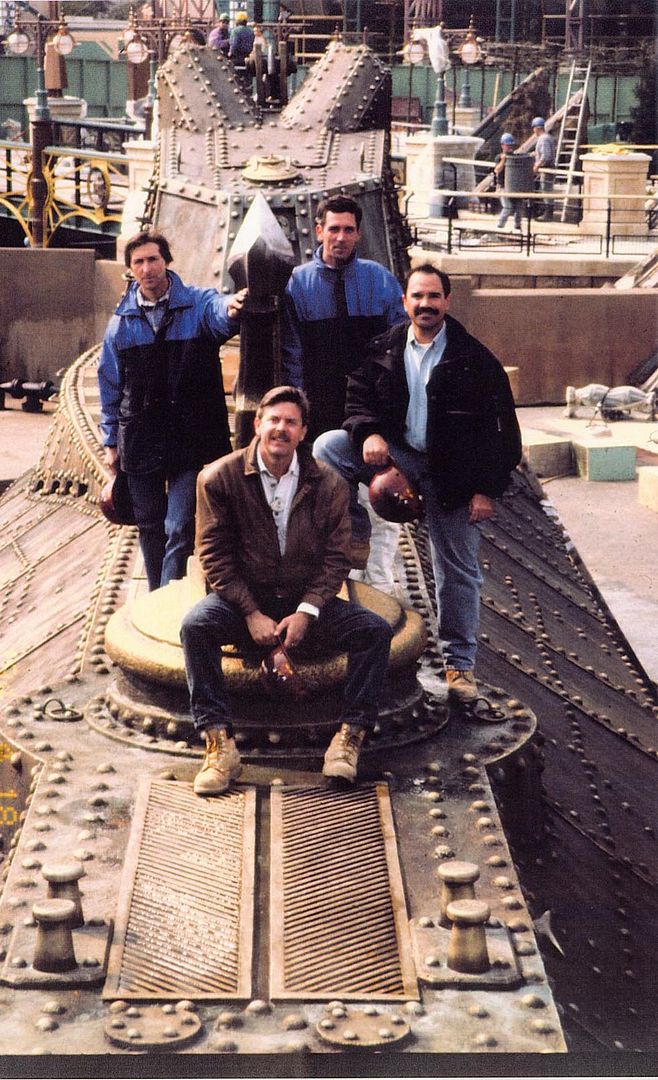 Then, i met Tim again two days later at WDI in Glendale for a great photographic report for a french magazine to celebrate the park's 5th anniversary. Hopefully, i'll find back the pictures we shoot during these two days and post them on Disney and more.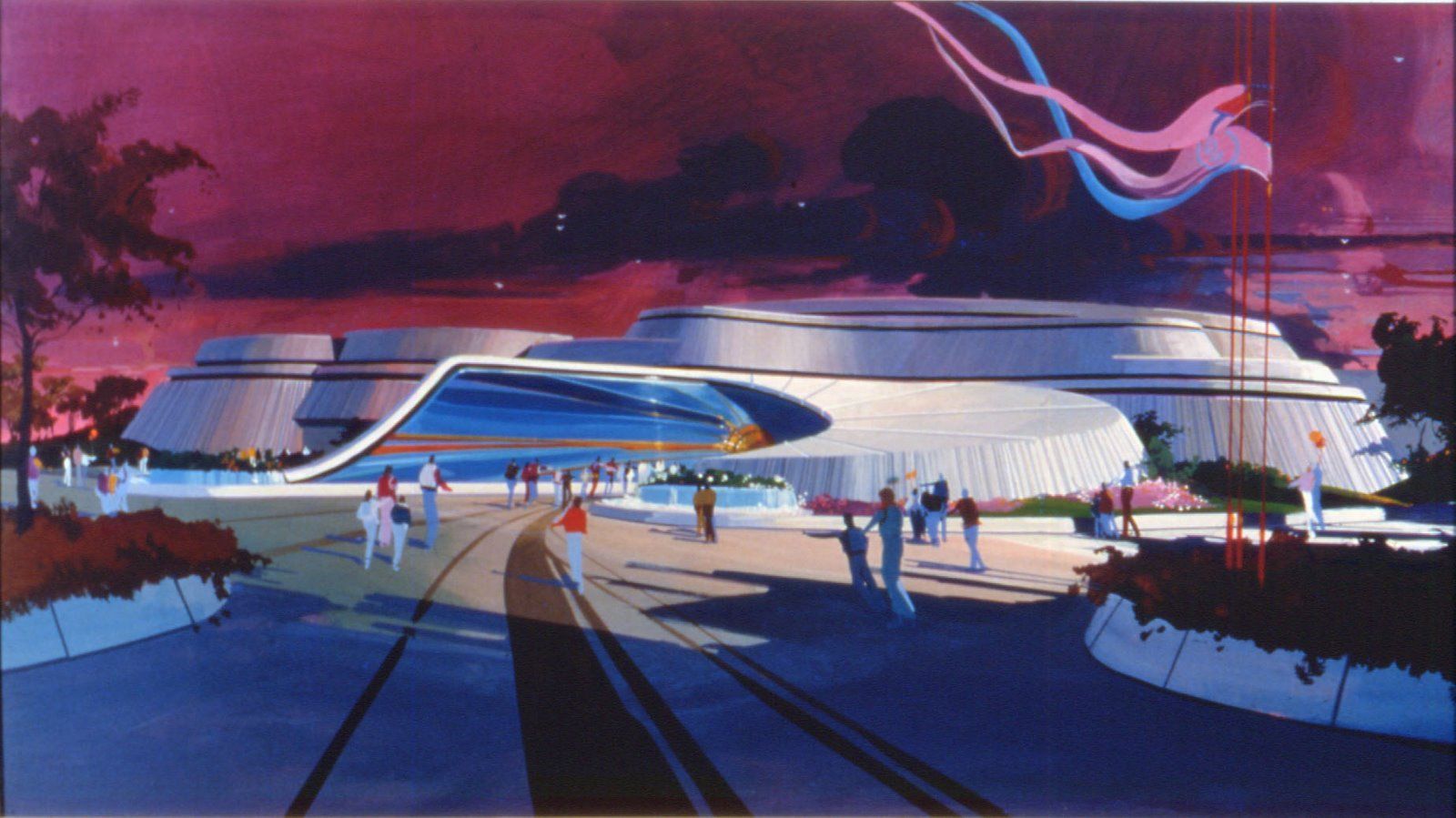 One of Tim's first major work as a WDI Imagineer is undoubtedly his work on Epcot's Living Seas as you will see below. Tim's next masterpiece is of course Discoveryland at DLP where he succeed to design a timeless "Tomorrowland", but before - and it's less known - Tim worked on a new version of Disneyland's Tomorrowland in which the Star Wars universe would have been introduced more deeply in the land. The great french comic book artist Jean "Moebius" Giraud - that Georges Lucas consider as one his biggest inspiration for the Star Wars universe - even worked with Tim on the concept. The whole Tomorrowland would not have become a "Star Wars land" but, for instance, one of the project that Tim suggested was a transformation of the Carousel of Progress in a kind of Broadway show with aliens. The project was known years later under the name of Plectu's Galactic Revue but it was a different version of the first designed version which, strictly between you and me, was much better!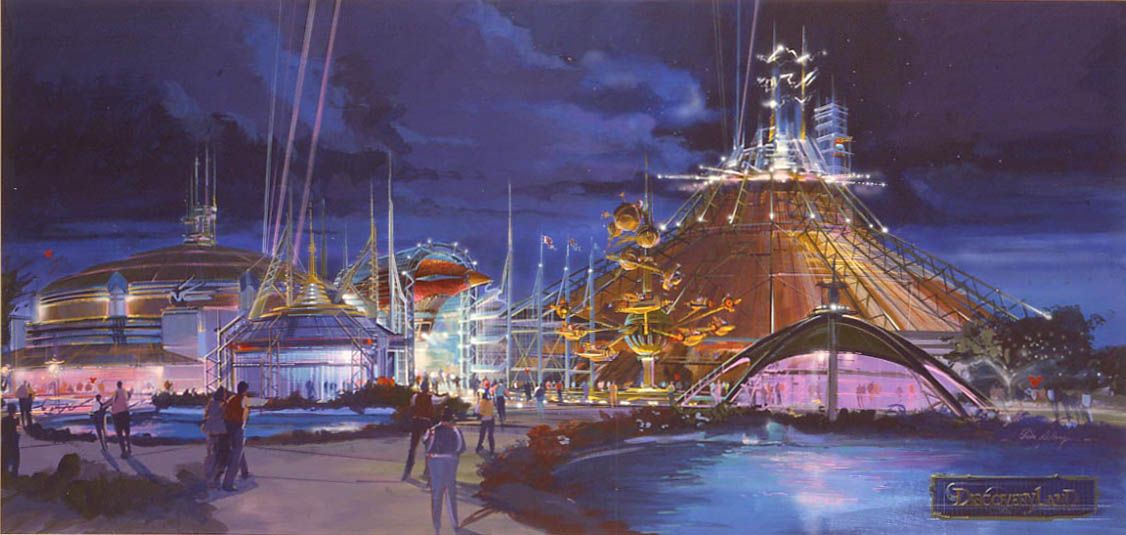 To come back to DLP's Discoveryland, Tim did a superb job in the design of the land, undoubtedly one of DLP's guests favorite thanks too to its unique Space Mountain version. In the part two of this tribute, we'll have a closer look to it.
Tim did such a great job at DLP that WDI choose him to be Hong Kong Disneyland's Tomorrowland show-producer. There, too, and specially considering the limited space he had for this land Tim did a wonderful job - i consider the HKDL Autopia "out of this world" version as the best ever built thanks to sci-fi sounds in the cars and a vegetation which seems to come from another planet! It's definitely my favourite Autopia version.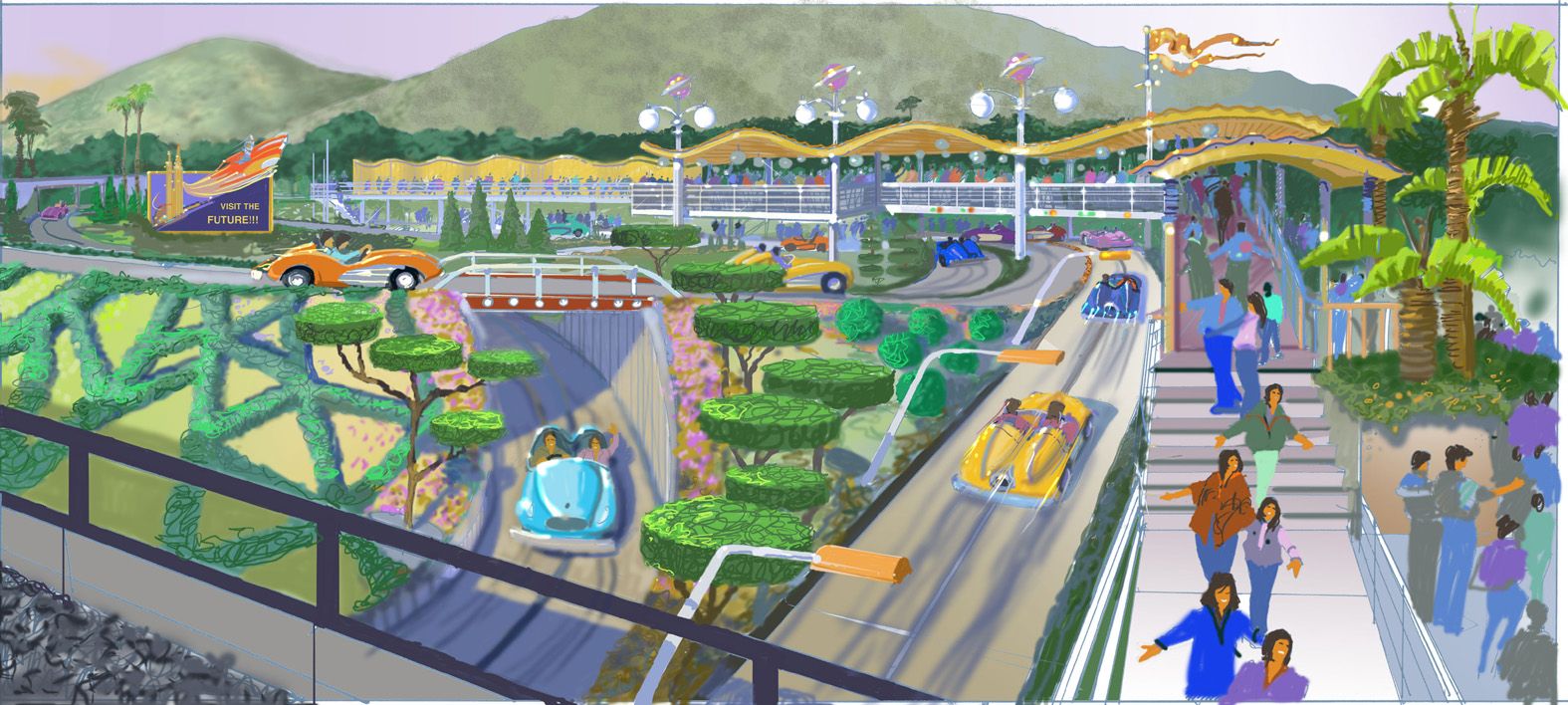 More recently, Tim designed the fantastic Pirates of Caribbean land for Hong kong Disneyland. More or less officially Hong kong officials didn't like it but it seems that the real one who didn't like it was Jay Rasulo's - probably for cost reasons as it's hard to imagine how someone can't like the design of such a great project!
Jump on Disney and more to read the full article with LOT of artwork of Tim's first great work on Epcot Living Seas.
Also, i try to explain what is going on at WDI and what effect some decision may have (or not) on the future:
Disney and more: A grand Tribute to Tim Delaney - Part One