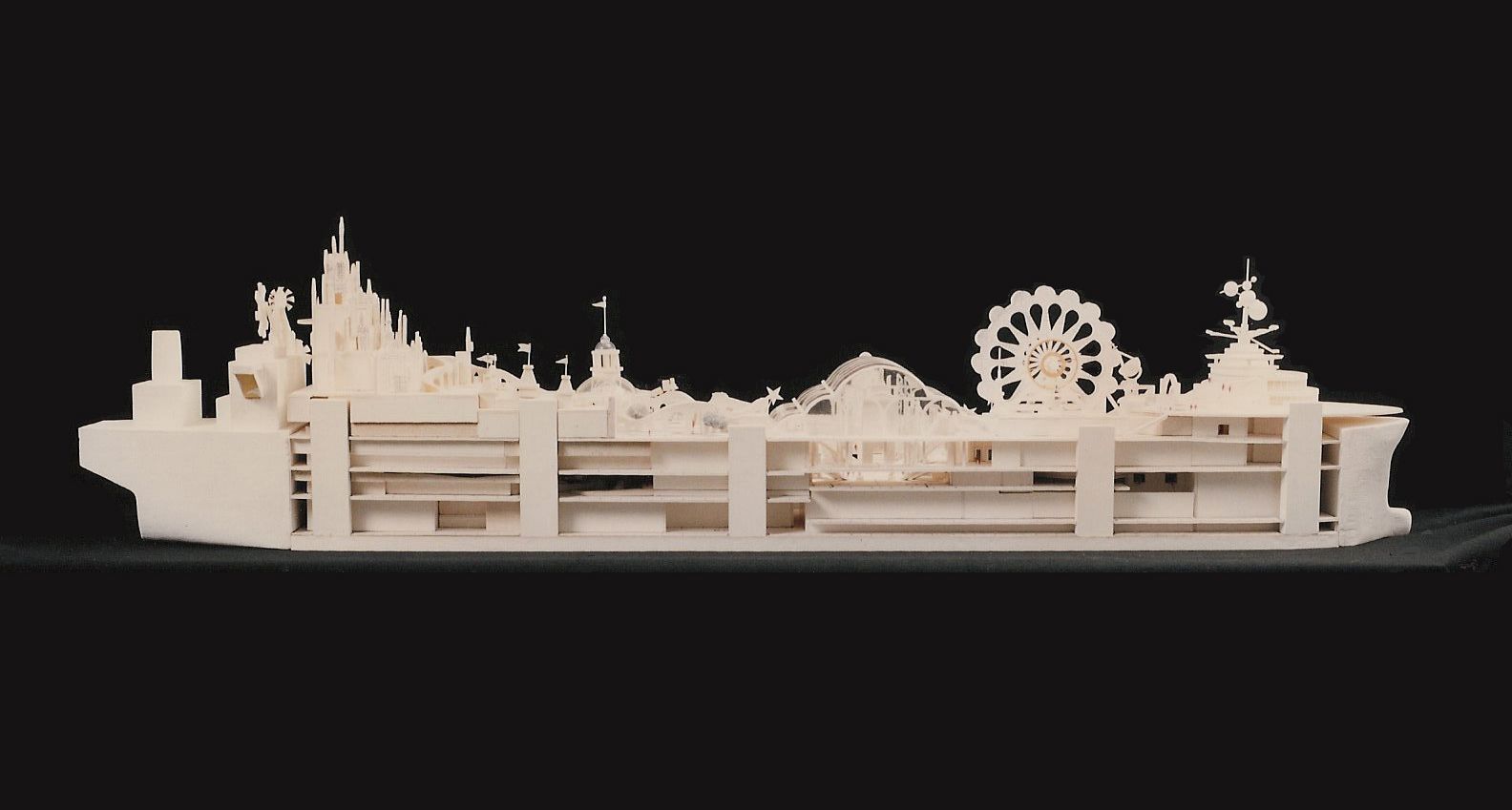 Editor's Note: This is a new version of an earlier S.S Disney article that i posted back in May. Thanks to Mark Hickson, who recently found old pictures of the S.S. Disney model, you'll be able to explore this fantastic project that never was...and likely never will be.
Disney and more: The " S.S Disney " , an incredible WDI project - Interview with Mark Hickson
Then join us back here and let us know what you think about a floating theme park!