D&M Innoventions : Walt Disney " PolaDroids" Pictures
We all remember the fantastic Polaroid pictures and their unique colours. The digital era arrived and changed everything and soon even if you still own a Polaroid camera, it will not be possible anymore to realize Polaroid pictures. Simply because the Polaroid Co will stop this year the fabrication of the legendary Polaroid photographic paper...
And then arrived PolaDroid, a magical and FREE little software. Created by Paul, obviously a big fan of the old Polaroid era, PolaDroid allow you to give to ANY of your digital pictures "Polaroid" colours in a few seconds. Suddenly, the picture you took last year will look like a 1960's picture, bringing you back in time, with colours that no camera is doing anymore. To give you an idea of how it looks here is some famous pictures of Walt that i've put through the PolaDroid application.
Above, Walt in Main Street surrounded by Disneyland guests in the 1960's. Below, Walt presenting the Man in Space TV series.
Next picture is of course Walt standing in the Tiki Room.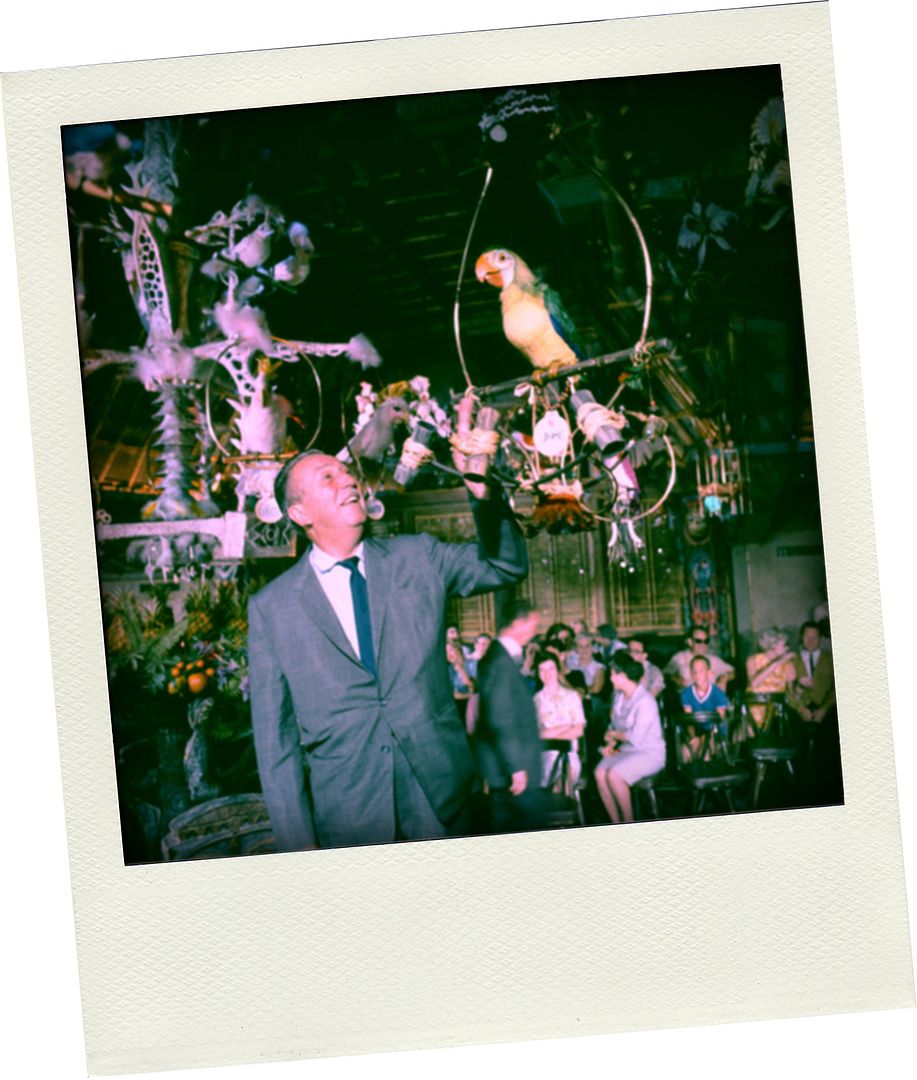 A famous - and great - picture of Walt aboard the Disneyland Railroad.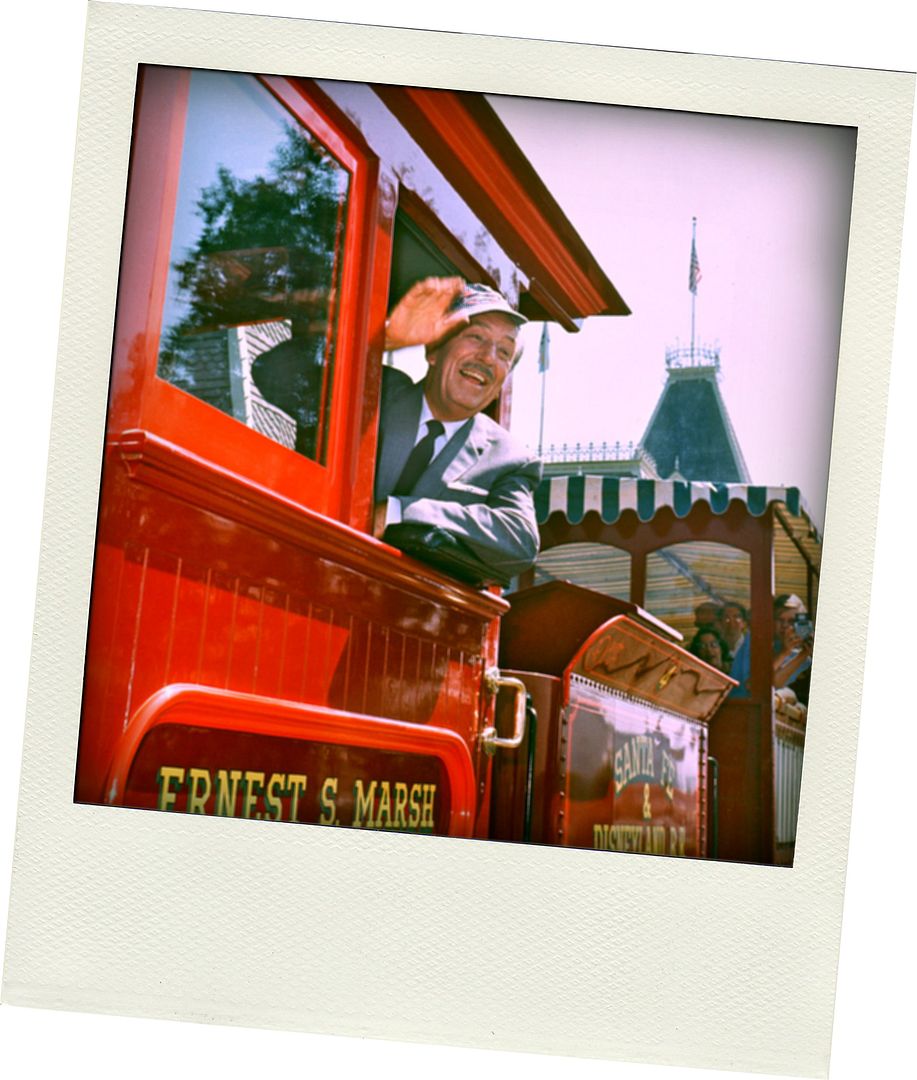 Walt and the famous tiger who appeard during Walt's TV shows.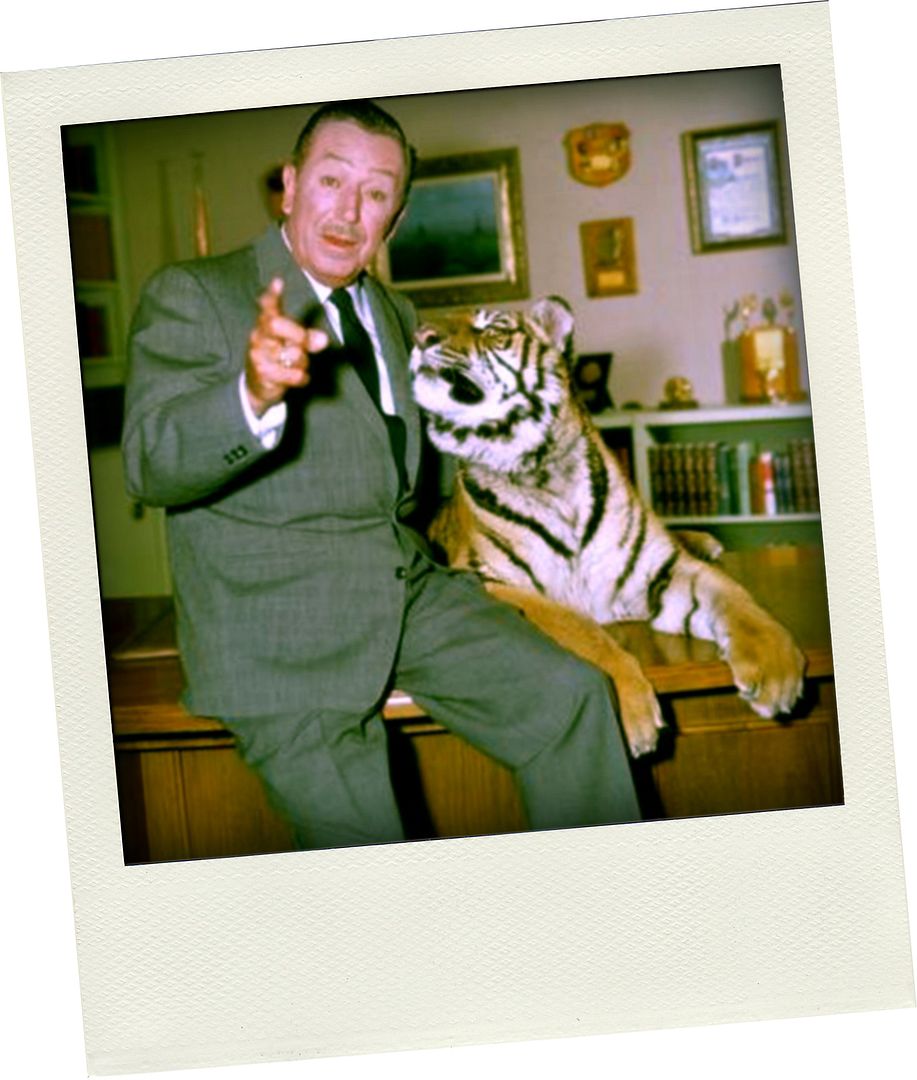 Discover many more "Poladroid" pictures of Walt Disney AND how works this magical application in the D&M full article HERE:
Disney and more: D&M Innoventions : Walt Disney " PolaDroids" Pictures