" You are... Renaissance People "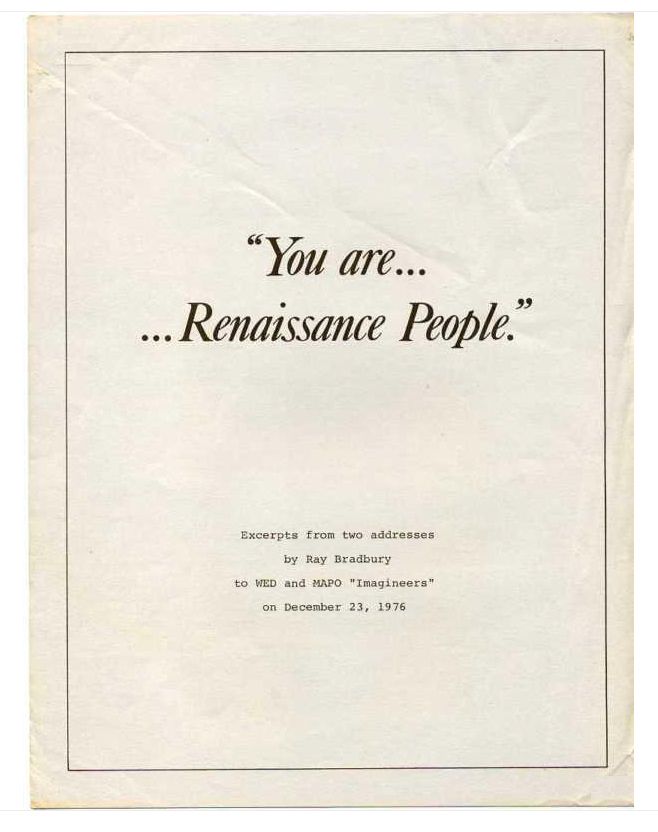 You've probably heard before that Ray Bradbury, the legendary Sci-Fi author of "Martian Chronicles" and "Fahrenheit 451" once said that WDI Imagineers were "Renaissance people". This Bradbury quote is very famous but do you know why and when Ray Bradbury said this? Just like you probably, i didn't knew... until two days ago, when i saw
this Ebay auction: "Rare 1976 Walt Disney Imagineering Ray Bradbury Speech"
.
Described as "Original paper given to Disney Imagineers "You are Renaissance People" Excerpts from two addresses by Ray Bradbury to WED and MAPO Imagineers on December 23, 1976", this Ebay item intrigued me. So, you know how i am, i had a closer look to it and realized that this was probably the origin of Ray Bradbury's famous quote!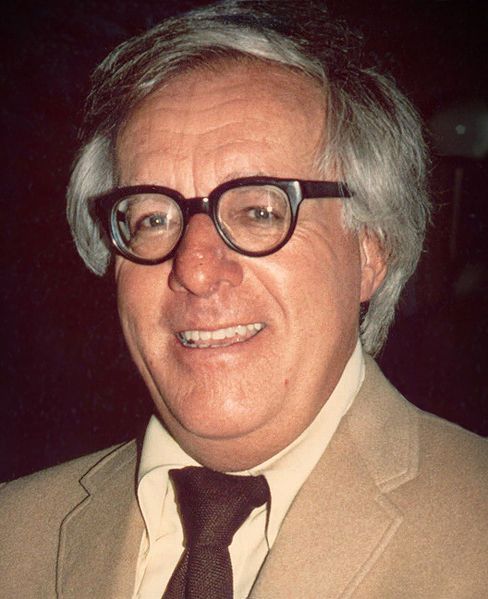 Above: Ray bradbury in 1975
The document has only four pages but what a great piece of history! On the first one is the title "You are... Renaissance People" and on the last one only the copyright with a Mickey logo, but it's the middle pages who are of great interest as it is there you'll find the complete text that Ray Bradbury adresses to WED and MAPO Imagineers on his talk, back in 1976.
Double-click on the picture below to read this historical text.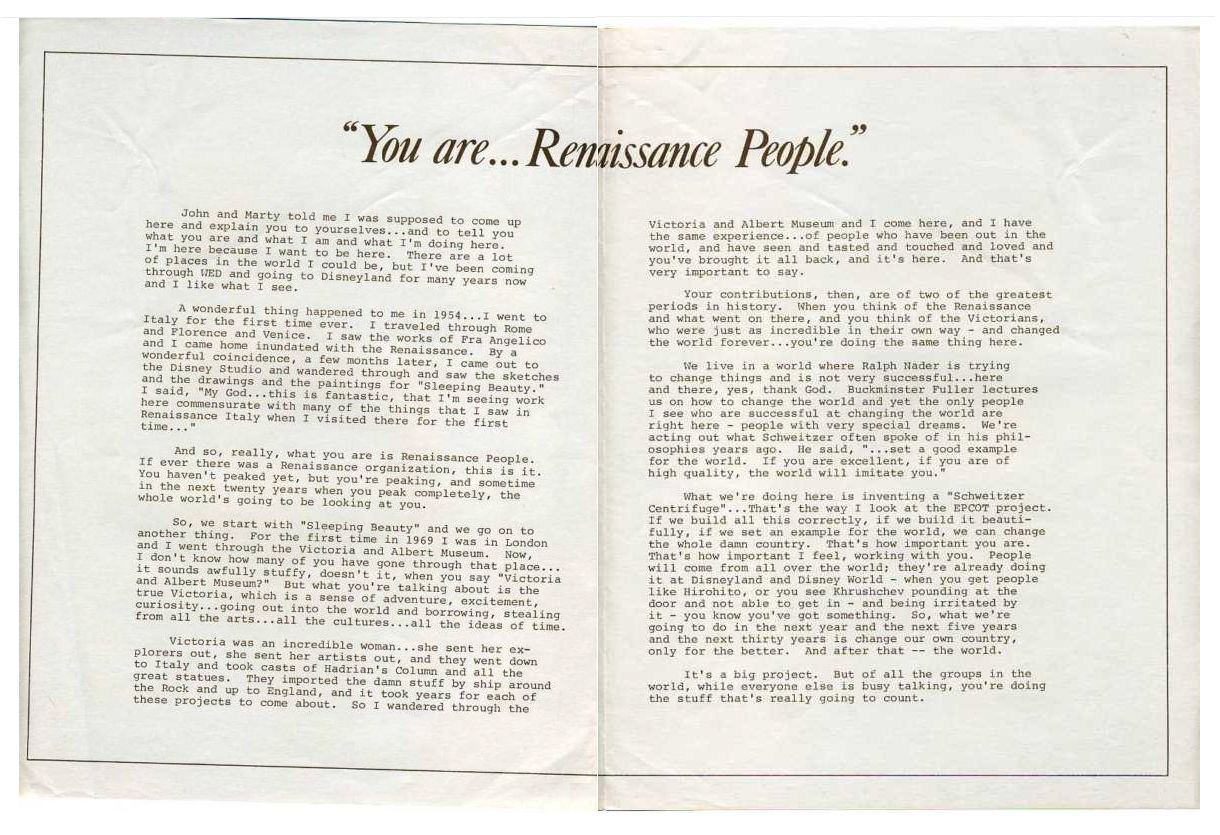 Mind you, the relation between Ray Bradbury with Disney didn't start on December 23, 1976. As you can read
in this chapter called "The Disney Connection" from "Ray Bradbury Uncensored! : The Unauthorized Biography"
that i strongly recommand you to read on
this link
.
In this chapter Ray Bradbury remembers some of his meetings with Walt Disney, back in the 1950's: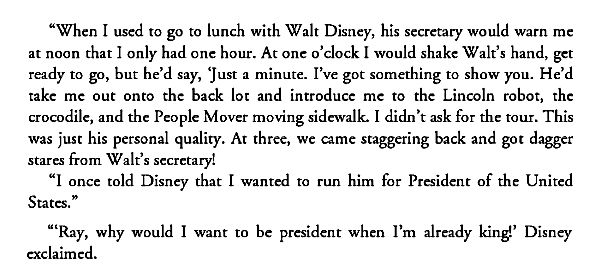 And Marty Sklar tell us how WDI asked Ray Bradbury to work on Epcot's Spaceship earth concept...
Jump to the D&M full article to read more great stories about Bradbury and WDI:
Disney and more: " You are... Renaissance People "