The first pic of Chris Hemsworth as Thor, as posted on Yahoo and Mania.com: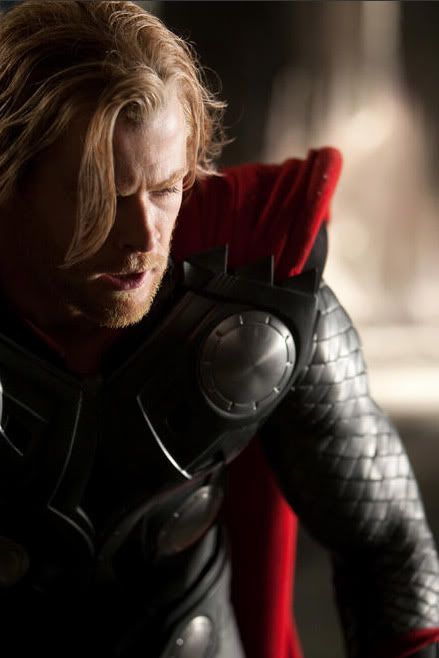 First Look: THOR! - Mania.com
I wonder how his helmet looks. Hopefully the wings don't look too goofy.
And for those going to see Iron Man 2 next week, once again there is a scene at the end of the credits tying it into The Avengers.