All because of this item that I got...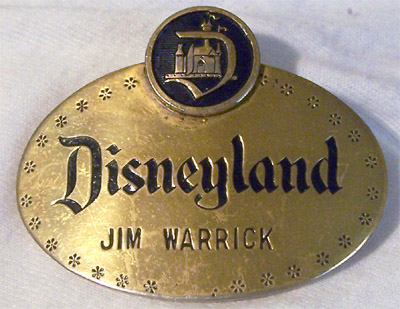 It's driving them crazy! Sure, this is the first of this variety of Disneyland brass badge to show up on the internet (it's a supervisor badge, and has his full name instead of an employee number like all the other brass badges). The Disney people read my posts here in Micechat, and then they email me about them. This obsession of mine has become my power, my pleasure, and my pain!
Do I need to go into the Witness Protection Program?
Hi, ED!!
:lol: