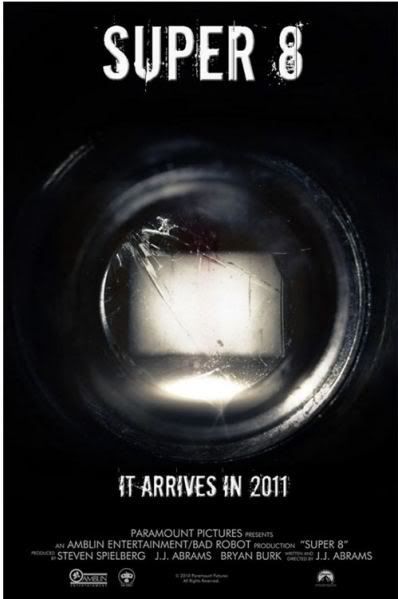 'Super 8′: J.J. Abrams reveals the secrets of his new film
"To me, all people need to know is that it's an adventure about a small town and it's funny, it's sweet, it's scary and there's a mystery: What is this thing that has escaped? What are the ramifications of its presence? And what is the effect on people? But I know that's not enough. Look, I feel we need a little bit of a coming-out party because we are up against massive franchises and brands and most people don't know what 'Super 8′ means. We're a complete anomaly in a summer of huge films … and we don't want to be so silent or coy that people don't care or don't hear about it."

So, ladies and gentlemen, meet "Super 8," a sci-fi film that has the monster-on-the-loose vibe of "Fringe" (another television show that Abrams co-created) or "The X-Files" as well as a throwback spirit that in many ways evokes "E.T.: The Extra-Terrestrial," "Stand by Me" and maybe even "The Goonies." Those were all movies from the 1980s popcorn era that most shaped the sensibilities of the 44-year-old Abrams, and the film's title has a similar heritage connection for him.

"Super 8″ takes its name from the Eastman Kodak film format that became a sensation with amateur movie-makers in the late 1960s and represented a rite of passage for several generations of aspiring directors, among them Spielberg and Abrams. The Paramount Pictures release is set in Ohio in 1979 and introduces a troupe of six youngsters who are using a Super 8 camera to make their own zombie movie. One fateful night, their project takes them to a lonely stretch of rural railroad tracks and, as the camera rolls, calamity strikes — a truck collides with an oncoming locomotive and a hellacious derailment fills the night with screaming metal and raining fire. Then something emerges from the wreckage, something decidedly inhuman.

full article at:
'Super 8′: J.J. Abrams reveals the secrets of his new film | Hero Complex – Los Angeles Times
9/20/10
http://micechat.com/forums/movies/14...rg-2011-a.html