The Disneynature movie that is currently playing in France: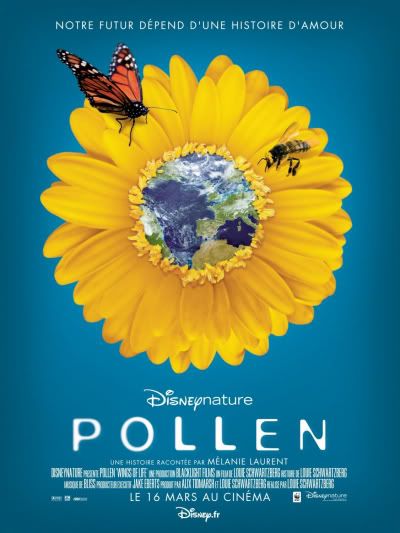 Official website:
http://www.disney.fr/pollen/
I'd really like to see this one, but I have a feeling that it will bypass us like
Crimson Wing
did.
If I'm not mistaken, this one is supposed to be known as Hidden Beauty here in North America. Last year I saw a slightly different trailer for it with the song Kissing by Bliss. This trailer is Darkest Hour by Whitley.
If France has this one currently playing, are they still getting African Cats (aka Big Cats)?
If any of you have seen it, how is it?
I wish Disney would keep their Disneynature releases consistent globally.