Welcome to October
and

The 2011 Halloween Movie Marathon thread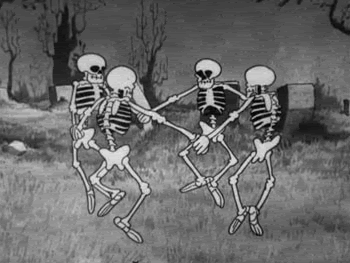 Post what horror/halloween-related movies you watch thru the month of October up to Halloween. Some people on other boards are watching one per day (31 Days of Halloween) and some people are going for 100 during the month. I'm just going to try and beat my tally from last year which was 38.
I got started at midnight with...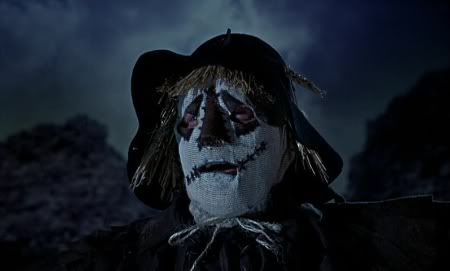 Scarecrow of Romney Marsh Part I, II & III
a.k.a.
Dr Syn, Alias the Scarecrow
I wanted to watch this last year as part of my Halloween viewing but didn't get around to it, so it was first on my list for this year. Ok, its not exactly a horror or Hallowen related, but the cool costume makes it worthy of a Hallowen movie (and I went dressed as the Scarecrow one year for trick or treating). I ended up watching the 3 seperate episodes rather than the movie as the movie is condensed with some parts removed. Always enjoyed this mini series since I was a kid. Simply put, it's a Robin Hood story, he steals form the government and gives to the poor. Scarecrow and Zorro were pretty much the inspirations for Batman. I was lucky enough to get the Walt Disney Treasure three years ago when it came out. Was surprised seeing what it's seelling for now on Amazon Marketplace (over $200!). I really don't care what the value is though, I'm not parting with this one. Gonna watch some more later today.