'Mirror Mirror' trailer: Are the Snow White wars overblown? - latimes.com
Battle Of The Snows: Round 1
Snow White and the Huntsman' vs. 'Mirror Mirror' Trailer Battle - YouTube
Battle Of The Snows: Round 2
Snow White and the Huntsman vs Mirror Mirror in 2012 : Beyond The Trailer - YouTube
Seems those making the two upcoming 2012 Snow White films (and their fans) have a rivalry going as to concerns that each respective flick is copying the other. By looking at the trailers of Universal Pictures' "
Mirror Mirror
" and Relativity Media's "
Snow White and the Huntsman
", I agree with the view that one is more seriously sinister and dark while the other is more in the tradition of a bubbly good humored jaunt. Let me know what you think.
Please refer to the above review link. Also included above are rwo entertainment industry videos that highlight the rivaly. Below are trailors and pictures from each film::
"Mirror Mirror" Staring Kristen Stewart (Snow White), and Julia Roberts (Evil Queen)
The cast for The Seven Dwarfs sounds awesome!
Mirror Mirror - Official Trailer 2012 (HD) - YouTube
"Snow White and the Huntsman" Starring Lily Collins (Snow white), and Charlize Theron
I love the background music!
Snow White and the Huntsman vs Mirror Mirror in 2012 : Beyond The Trailer - YouTube
Mirror Mirror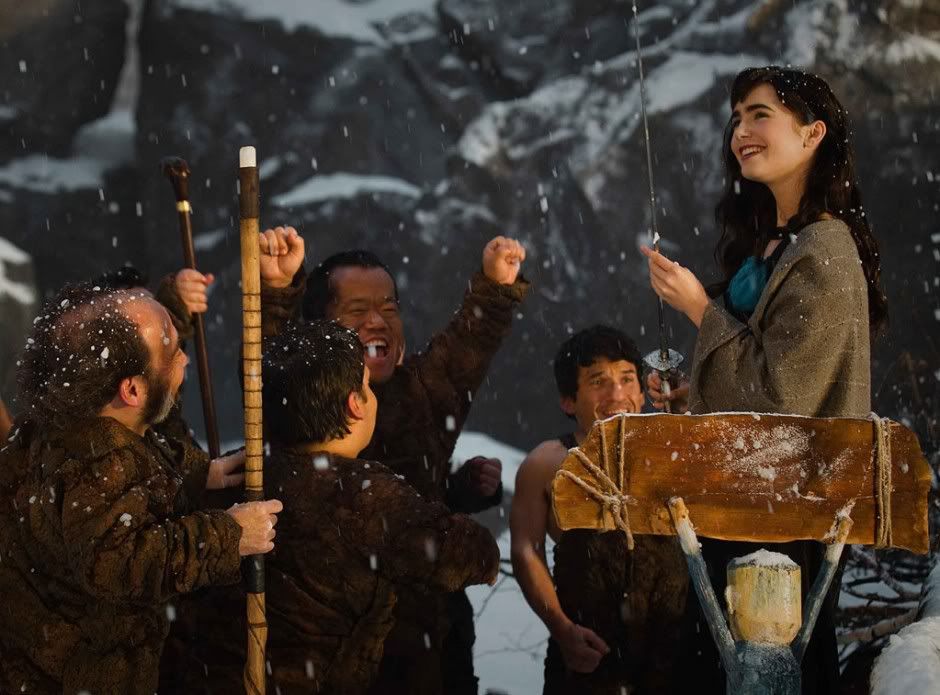 Snow White and the Huntsman