Each year, the local Greek Orthdox Church hosts a big "Greek Festival" the final week of July, at Oak Park in Santa Barbara.
My wife Kathleen, who is an ER nurse, has been friends with folks in the local church hierarchy and has staffed the first aid tent for them for many years.
This weekend, I spent part of the time with her there and brought the old camera along for a few pertinent shots...Saturday came up overcast and cooler but still muggy...
The festival's poster and apron sold this year,,,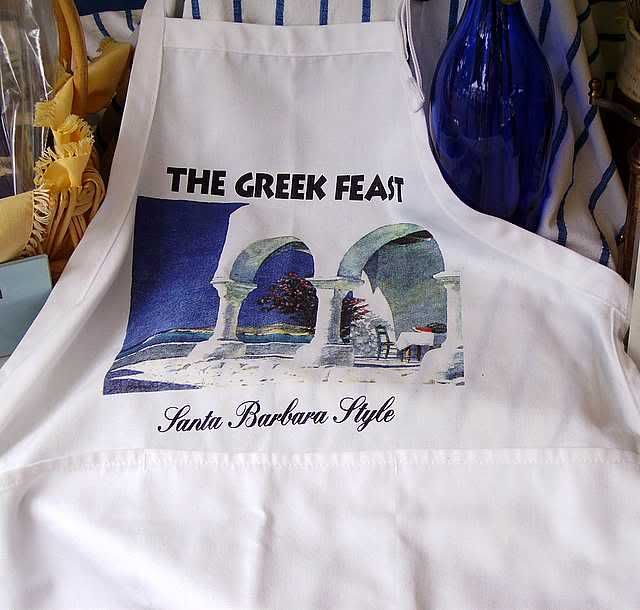 Eye openers...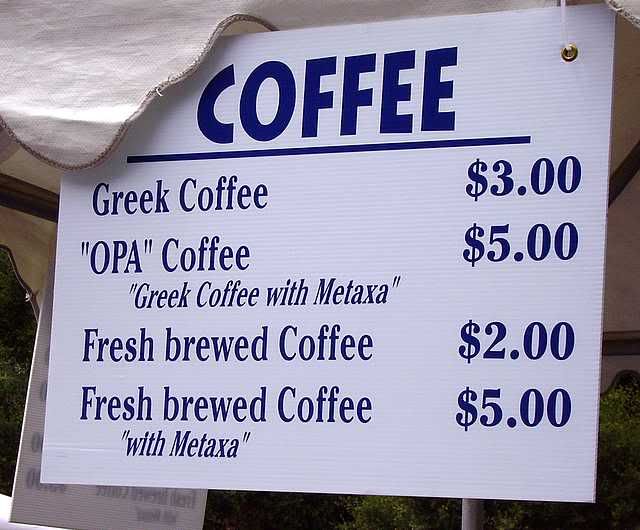 And is it ever really too early...
And before the festival started, our new pup, Angel, now three months old...had to have a look at the jewelry, uh, and then the camera guy...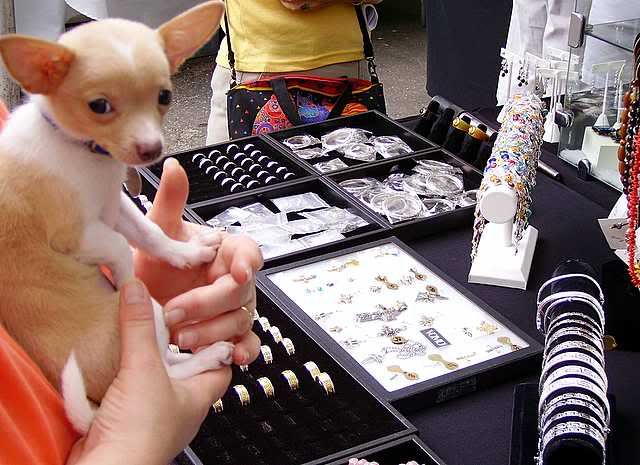 Food pictures to come...