Do you own any? Ran across a few of the 24 page read-along titles today in my storage - 'The Rescuers', 'The Story of Brer Rabbit and the Tar Baby' and 'It's A Small World with the song'. The former inluded a 45" single with songs from the film and the latter two cassette tapes.
Here's a few gripping pages from IASW: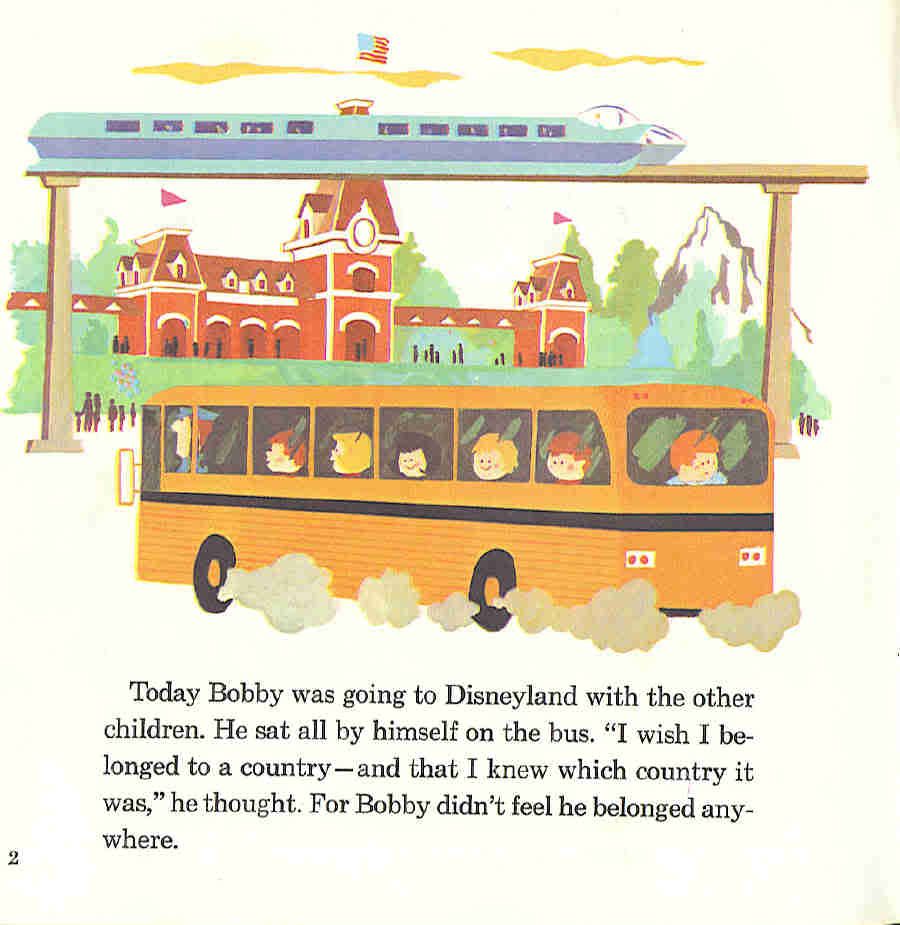 This last page's artwork reminds me of a typical MC IASW voyage...